What's Going on Today (Tuesday)?
Air temperature as of 11:00 AM: 35°.
Temperatures may fluctuate some today. However, according to our nearest road sensor at the Kentucky border, road surfaces are running about 8° higher than the air temp for now. That's good news, but may change later tonight. More on that below.
Will we see any Snow?
The wintry mix has mostly transitioned to light snow. This should continue this afternoon off/on.
However, here are some things to know:
1. We are fighting a "Dry Air Monster." This guy right here will eat a lot of the snow and frozen precip, but some flakes may survive. He lives in that big gap between the red (temp) and green (dewpoint) lines.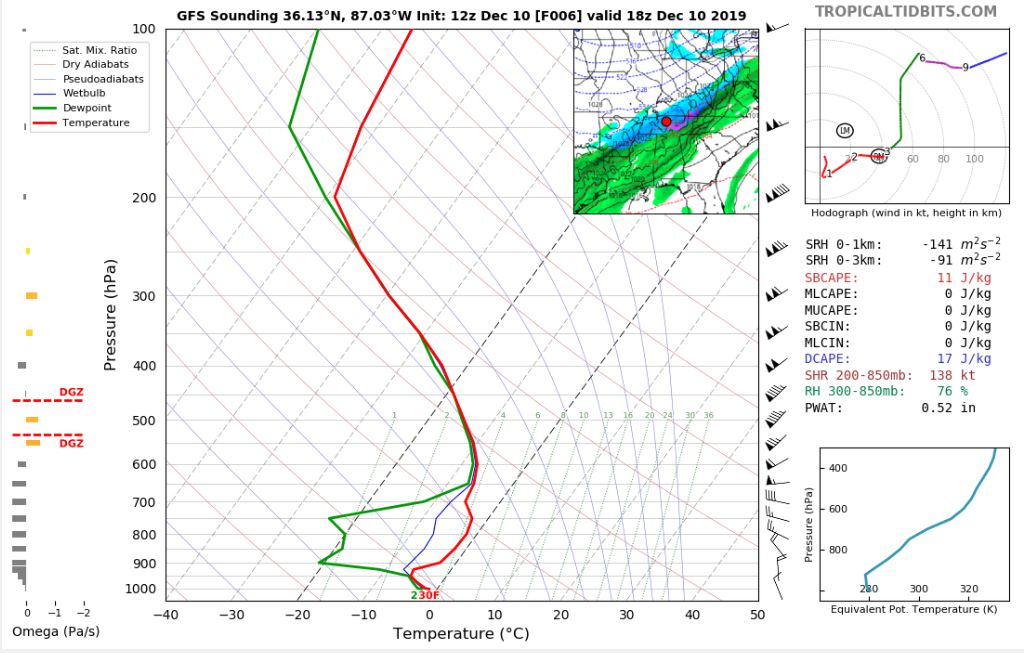 2. Ground temperatures are still quite warm, so a lot of the surviving snow will go splat.
Accumulations and Impacts this Afternoon?
Due to the reasons above, we probably won't see much snow accumulation, though bridges and higher elevations will be more susceptible to accumulations and maybe even a slick spot or two.
Impacts look minimal at the moment, but check out this handy tweet from earlier:
Check out our Twitter for any changes!
Impacts Tonight?
Temperatures tonight will drop to 24° just before sunrise on Wednesday.
Any leftover splat/water on the roads could freeze and leave some slick spots. Black ice is a real deal and a formidable opponent for people driving overnight and commuters tomorrow morning. Allow extra time to get where you're going.
When will it End?
Rain/wintry precip should end by tonight.
The HRRR shows the rain/snow clearing out by 8 or 9pm.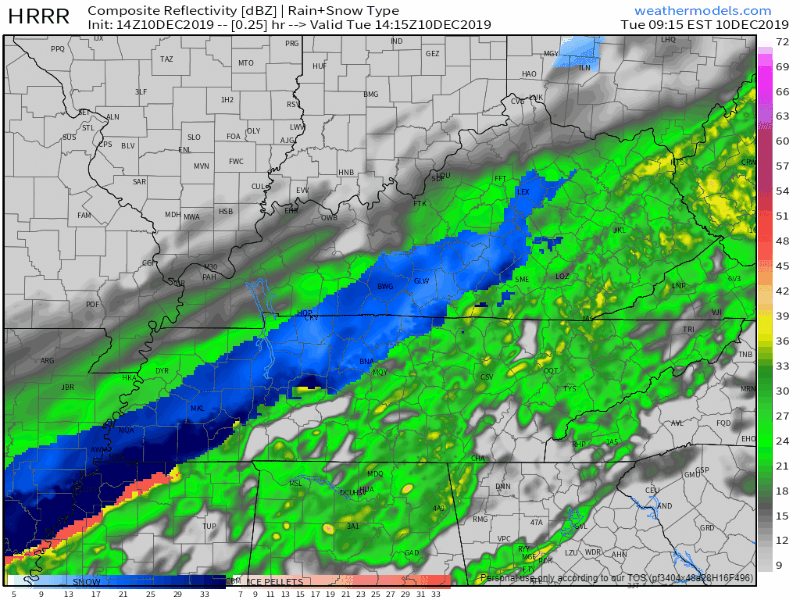 The NAM3 model agrees: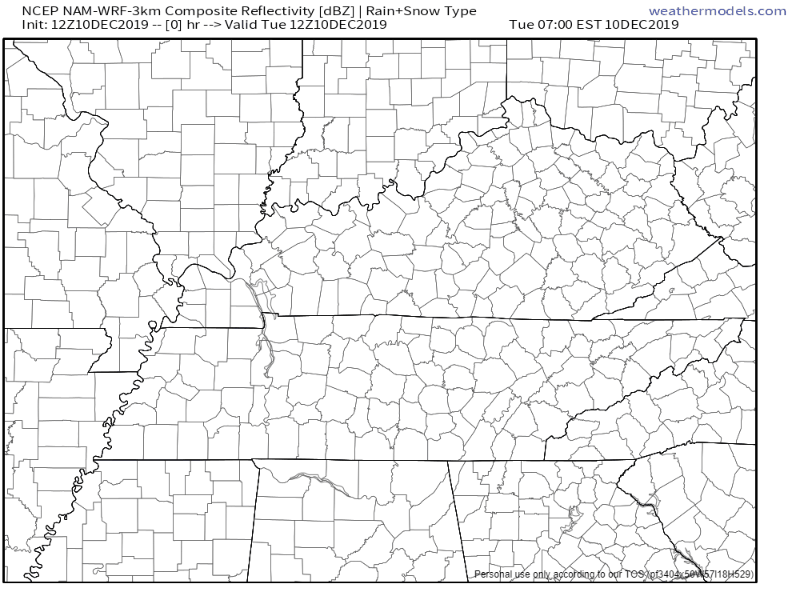 Takeaways
If you see any of the white flurry stuff, don't panic.
Probably won't have many impacts this afternoon, but as always, be safe and cautious on the roads (especially on overpasses and areas at elevation).
Due to below freezing temps overnight, be cautious of black ice tonight and tomorrow.
The Rest of the Week

Pretty quiet until this weekend when our next chance of rain returns.