Today
After the soaking we've had over the past few days, we have a chance to dry out beginning today. Plenty of sunshine and a high temp of 47°. Not very warm, but the sun will help. Temps continue to climb over the next few days.
Wednesday & Thursday
The sun will hang around and warm us into the mid-upper 50s both days with lows right around freezing.
Next Rain Chance – Thursday night into Friday
Our next rainmaker enters the picture Thursday night into Friday. Most of the energy with this system will be to our south, but we could get some light rain out of the deal. Models and forecasts are showing very light rain amounts with this. So, while there may be a 30-40% chance of rain, the amounts will likely only be a few hundredths of an inch. The GFS Ensemble model shows the rainfall, but it barely even registers on their scale, incremented in tenths of an inch.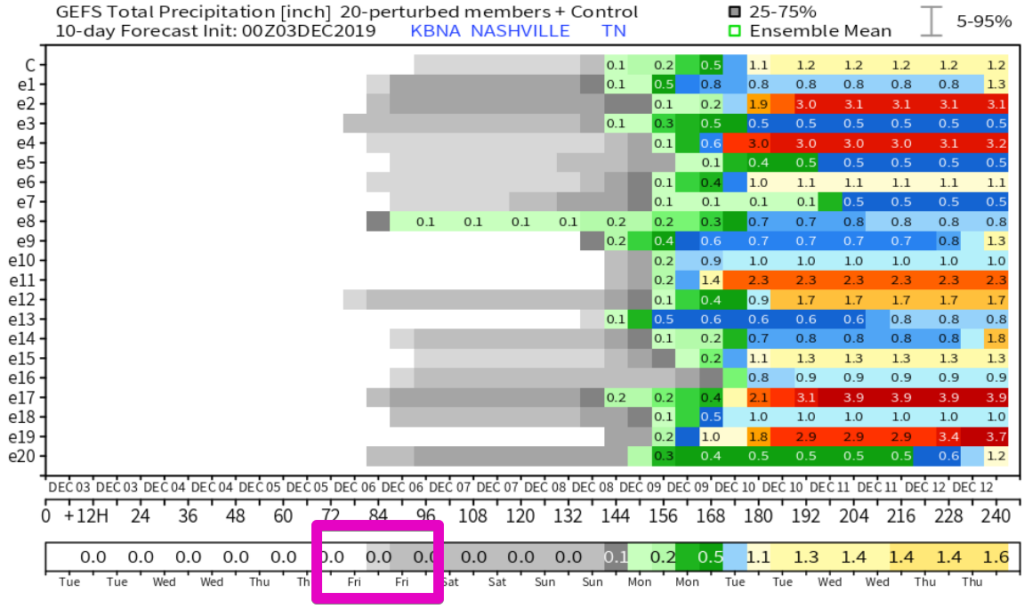 The Weekend
After the weak front passes, we'll dry out Friday through the weekend. Highs Friday and Saturday should be in the mid 50s, maybe some upper 50s on Sunday with sunny skies. Rain could return as we start next week. More on that later.
In Other News – November's Stats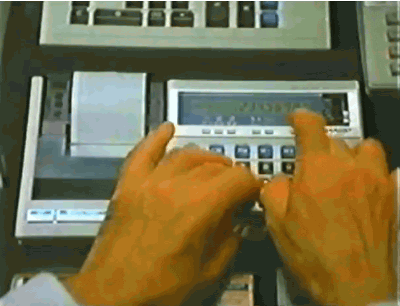 Temperatures – The mean temperature for November was 46.1°, which is 3.8° below normal.
Wind – The highest wind gust at BNA was 46 mph on the 27th.
Precipitation – We ended up with 5.39 inches of precipitation, which is 1.08 inches above normal. We also had .4″ of snowfall (Nov. 11th). November & Annual Precip Charts below: