Snow For The Cumberland Plateau
Our friends off to our East are seeing some snow accumulation this morning. Some areas will get a measly dusting while others in the Plateau could get up to 2″.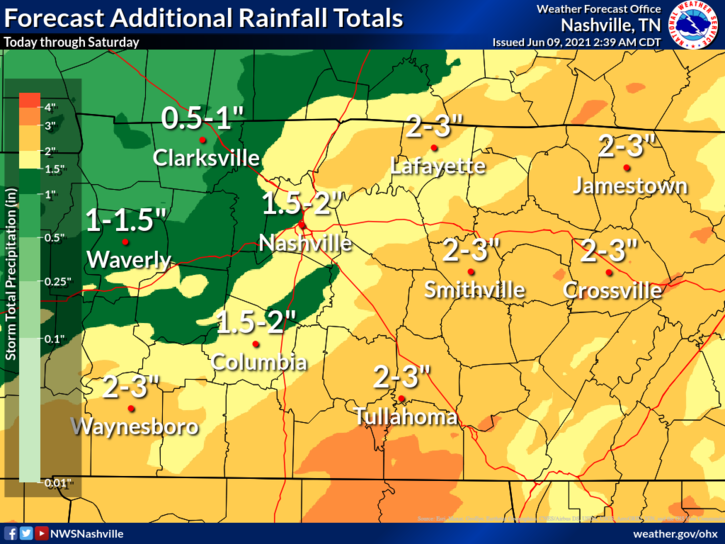 For us though, we're not going to see any of that. We'll have to wait a little longer.
What we will get today however are some overcast skies through the morning hours that are going to keep our temperatures pretty cool throughout the day. We're only up to 41° for the high, so prepare for those much cooler temperatures as you head out the door. It'll be a bit windy too, gusting up to 20mph.
We could see a stray shower or two through the afternoon, but mostly everyone will stay dry. Here's what that looks like on the HRRR model:
Cooler Again Tuesday, Warming Through The Week
We'll stay dry through the mid-week. Temperatures rise a bit into the upper 40s for Tuesday afternoon. Eventually, we're going to reach back up into the mid 50s by Thursday.

No rain expected through mid-week, great few days for some afternoon outdoor plans to kick off December.
Friday Brings Next Chance Of Showers
PREPARE FOR POTENTIAL SHOWERS FOR FRIDAY
Our next best chance for some rain will be on Friday. Here's what the GFS has laid out for us as of now:
Timing: We're still way too far out to determine exact timing with this system. For now it's looking like mainly an afternoon event and into Friday evening, but again, it's still too far out to be sure.
Uncertainties: With this still being a few days out, there's lots of uncertainties in the forecast. Timing is of course one of them, as well as duration of the rainfall, and accumulation. What we do know for now is that Friday is our next best chance for rain.
If you have any plans on Friday afternoon/evening just stay up to date with us as the week progresses and as we get more certain for the forecast.
Check back for more updates! Also, Black Friday deals continue all day!