Step out the front door like a ghost into a fog where no one notices the contrast between rain and birds.
And in between the moon and you, the angels get a better view of the crumbling difference between models wrong and right.
I blog in the air between the rain, through myself and back again, exactly where? At 7 PM? I don't know.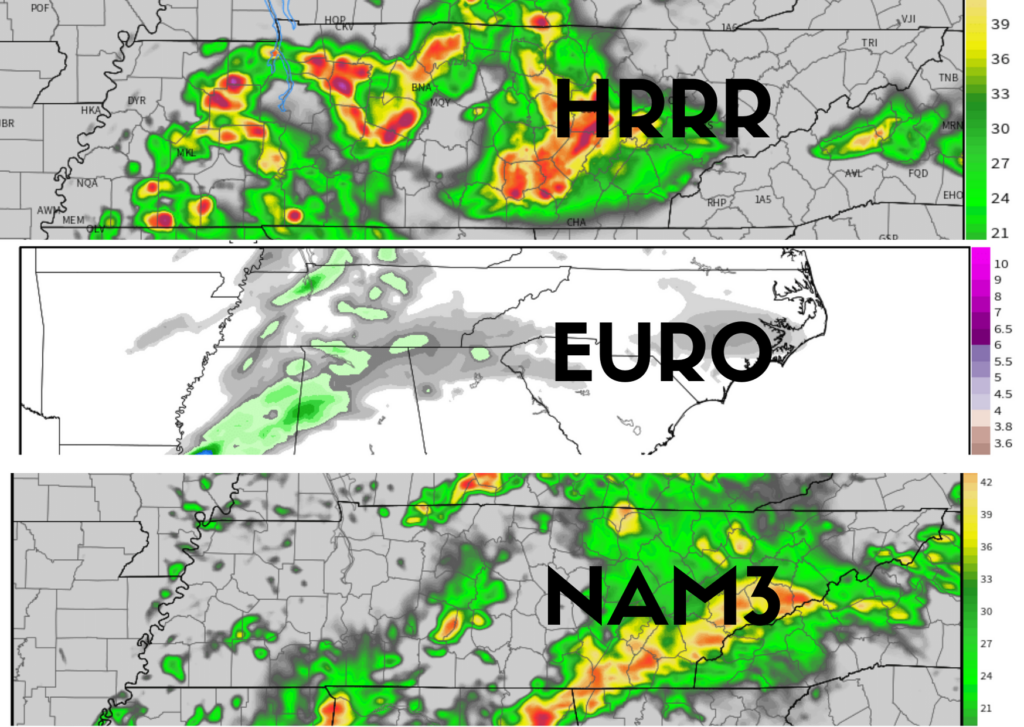 Maria says she's dying, through the door I hear her crying. Why? Models err.
Around here, it always might not rain. Round here (today), somethin' precipitates.
Maria came to Nashville with some thunder in her hand, she said she'd like to meet a boy who had a wind risk.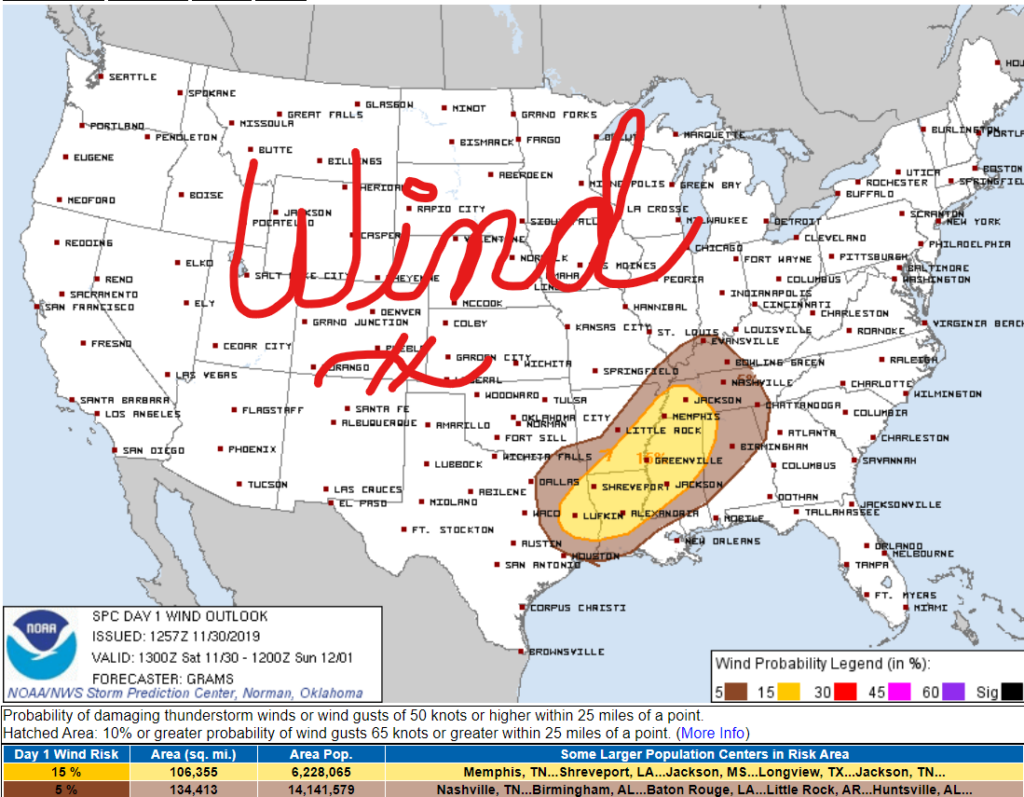 She walks along the edge of where the ocean meets the land, just like she's walking on a wire, in a hail risk: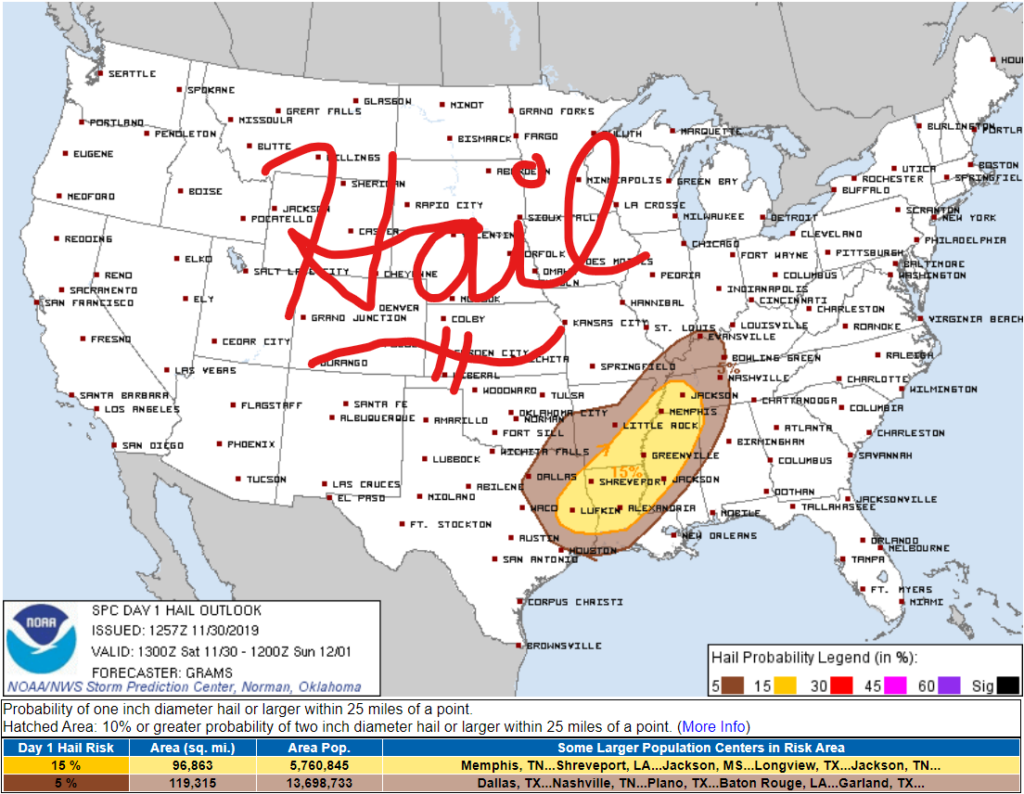 She parks her car outside of my house, takes her umbrella out, says she's close to understanding forecasts, she knows they're just a little misunderstood, she has trouble acting normal when she's nervous.
Round here we're carving out our names, round here, we don't look the same, round here storms talk just like lions, but often sacrifice like lambs, round here, she's slipping on our lands.
Sleeping children better run like the wind, out of the lightning tonight, mama's little baby better get herself in, out of the lightning.
---
Enough of that.
Rain and storms should be off and on this afternoon and tonight. Strongest tonight, after dark. Some lightning and maybe even small hail with a damaging wind risk. Probability of damaging wind or 1″ hail happening within 25 miles of you is 5%. Storm fuel should be in place near the Tennessee River as it gets dark but as the system moves closer to us the storm fuel should decrease. Severe risk is low, but expect evening activities to wash out. No tornado concerns so far tonight — we're excluded from SPC's tornado threat outlook. We'll be tweeting several storm updates today and tonight, get more precise info there as it becomes available.
---
Sunday will be nice. You may hear about snow chances late Sunday night into Monday morning but that's for the Upper Cumberland. We are not the Upper Cumberland. Drive 80 miles east and you're there.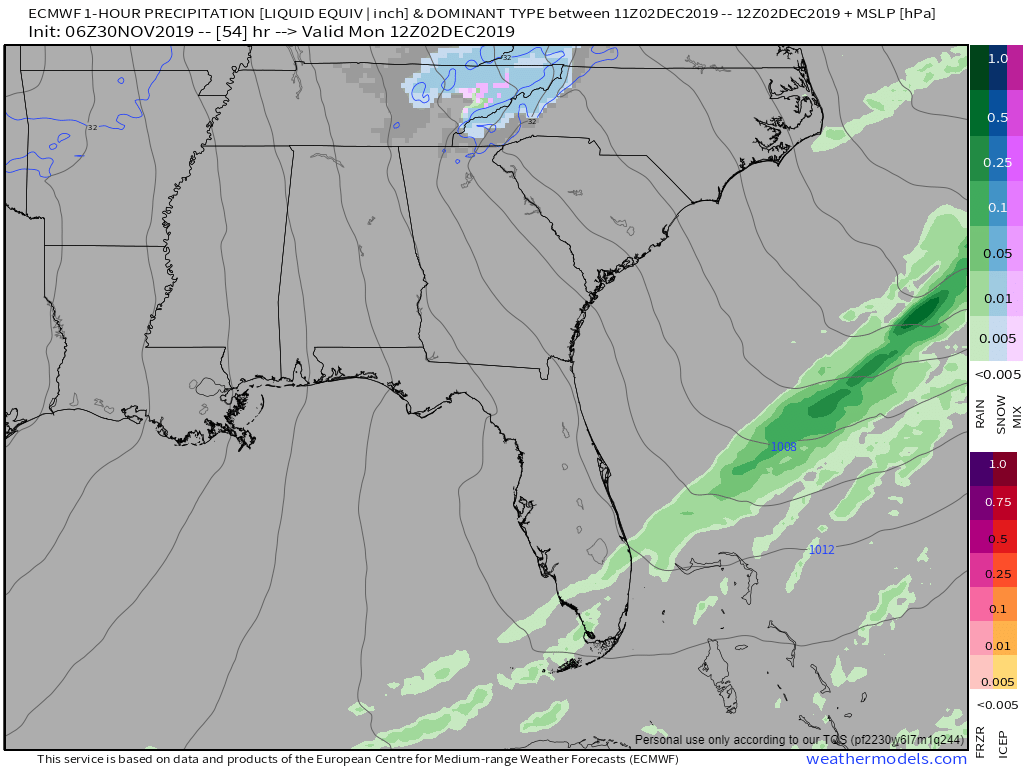 ---
Uneventful next week. Few nights below freezing. Next rain chance Friday, a cold rain.