Windy, Chilly Wednesday
PREPARE FOR WIND
Sustained wind 15 – 25 mph with gusts up to 40 mph this morning.
Should last until noon or so, with gusts relaxing this afternoon and tonight.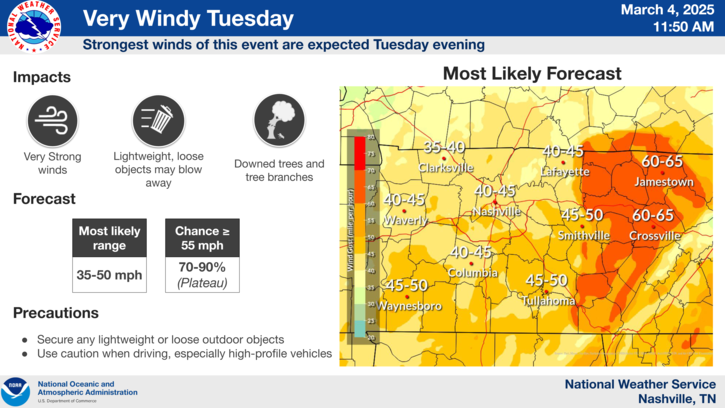 Worst of the wind is gone, so confidence you'll get a strong wind gust is low. Kite flying is a good idea this afternoon, you still may squeeze out a decent amount of wind.
PREPARE FOR WIND CHILLS IN THE 30°S
Temps will drop through the 50°s into the 40°s today. With a steady wind expect it to feel like the 30°s.
Overnight and drop into the mid 30°s. Some areas may reach freezing early Thursday morning.
Forecast confidence in the temps is high.
Thanksgiving
PREPARE FOR LATE, LIGHT, SCATTERED SHOWERS
Timing: late afternoon, evening.
Forecast confidence is low. Models disagree; we may stay dry:
The NAM3 model shows very light, scattered rain:
The Euro does not, it keeps us dry until super late Thursday night:
Here's what the NWS-Nashville has to say:
"Models continue to struggle with the potential for rainfall on Thanksgiving Day across our northwest counties, but threat continues to appear low with just low pops warranted mainly in the afternoon and evening."

NWS-Nashville Forecast Discussion 11/27/19
We'll have a better idea in the next twelve hours or so as the HRRR model runs start to come out. Morning and early afternoon looks fine. Rain is more likely in Clarksville than it is here.
High afternoon temp only around 48°, and those clouds will hide the sun from us some as well. Wind chills upper 30°s.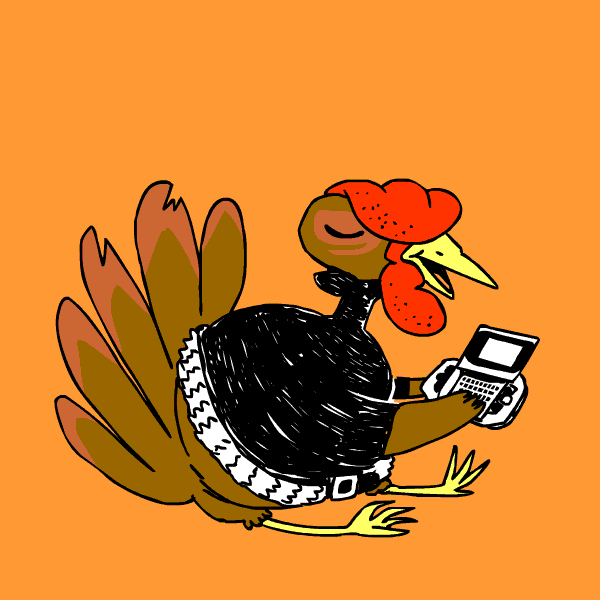 Next Rain, Storm System Late Friday – Saturday
PREPARE FOR STEADY, SOAKING RAIN SATURDAY, A FEW STORMS
Timing: late Friday, worst of it Saturday afternoon, ending around/after midnight Saturday evening.
Most of Friday should be dry. High 54°. Showers begin on Friday evening and become more widespread overnight into Saturday. Afternoon Saturday looks like it may wash out completely.
Forecast confidence is high: NWS-Nashville has a 100% chance for rain on Saturday.
A few thunderstorms are possible Saturday afternoon or evening, but the severe threat is low. This system is similar to the one last night; that one dropped a lot of rain, some wind, a few lightning bolts. Saturday's system is similar in setup but weaker, due to lack of shear and less low level moisture. No real severe weather concerns right now.
Weather models and the Weather Prediction Center are saying we could see around 0.5″ to 1″ of rain from Saturday through Sunday morning.

Getting Out Ahead of Early Next Week Snow Rumors
YOUR APP MAY START SHOWING SNOWFLAKES LATE SUNDAY/MONDAY
Forecast confidence: laughably bad.
GFS and ECMWF [models] show scattered showers spreading into our northeast half Sunday night through Monday morning, and surface temperatures may be cold enough for the s-word especially in the Upper Cumberland. Since this is 5 days out will only mention a possible mix as there is still a lot of uncertainty. Thankfully, no major cold air is anticipated behind this system early next week with temperatures remaining near normal for early December.

NWS-Nashville, Morning Forecast Discussion, 11/27/19
A few things about this.
"May be" and "possible" for the Upper Cumberland. Nashville and Will Co are not the Upper Cumberland — that's an hour-plus east of us and at higher elevation where it's easier to land and stick snow.
Latest one-guess run of the European model (the gold standard) has this system completely swinging and missing Nashville and Will Co: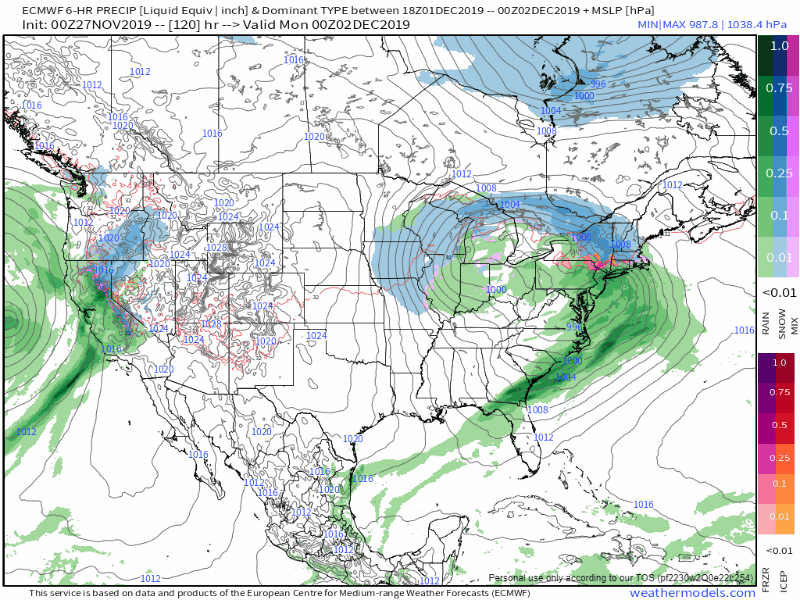 Models that summarize a group of several model runs also don't show snow for us during this time. Here's the Euro ensemble, rain on top, snow bottom.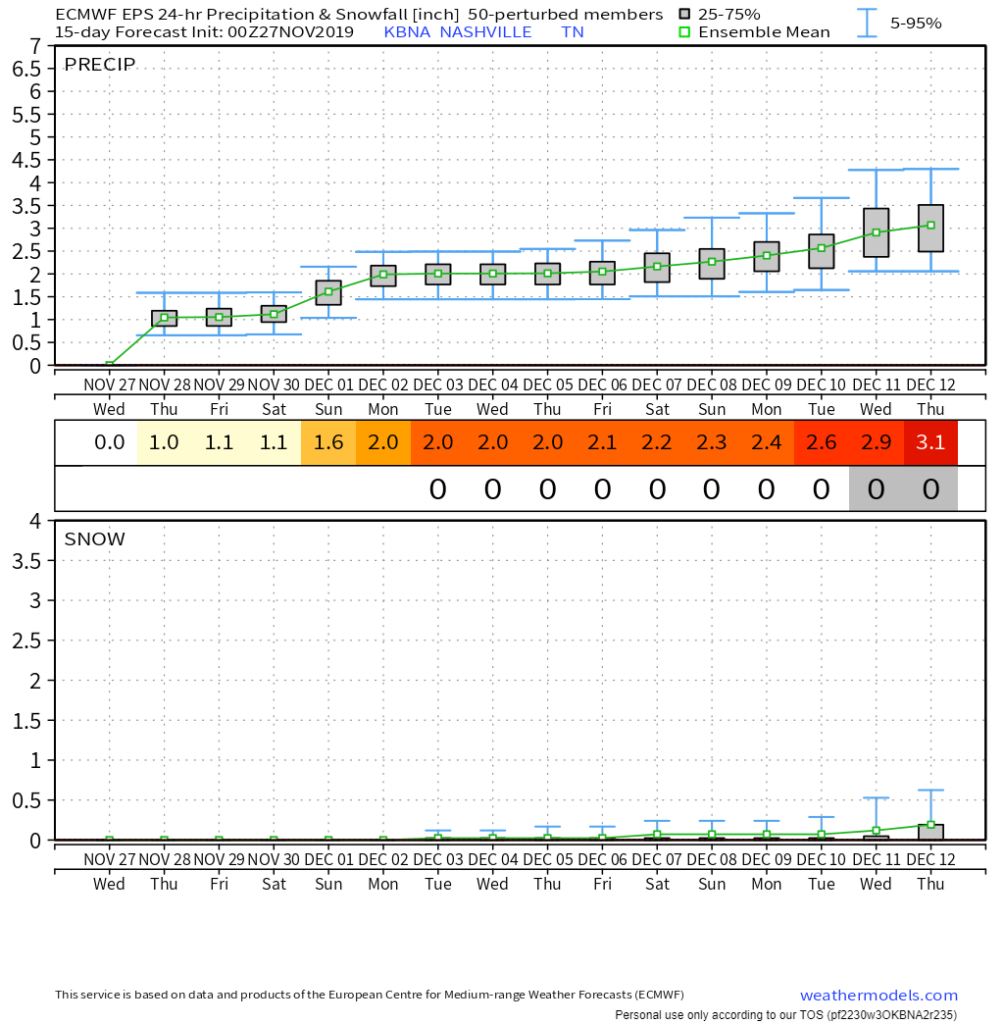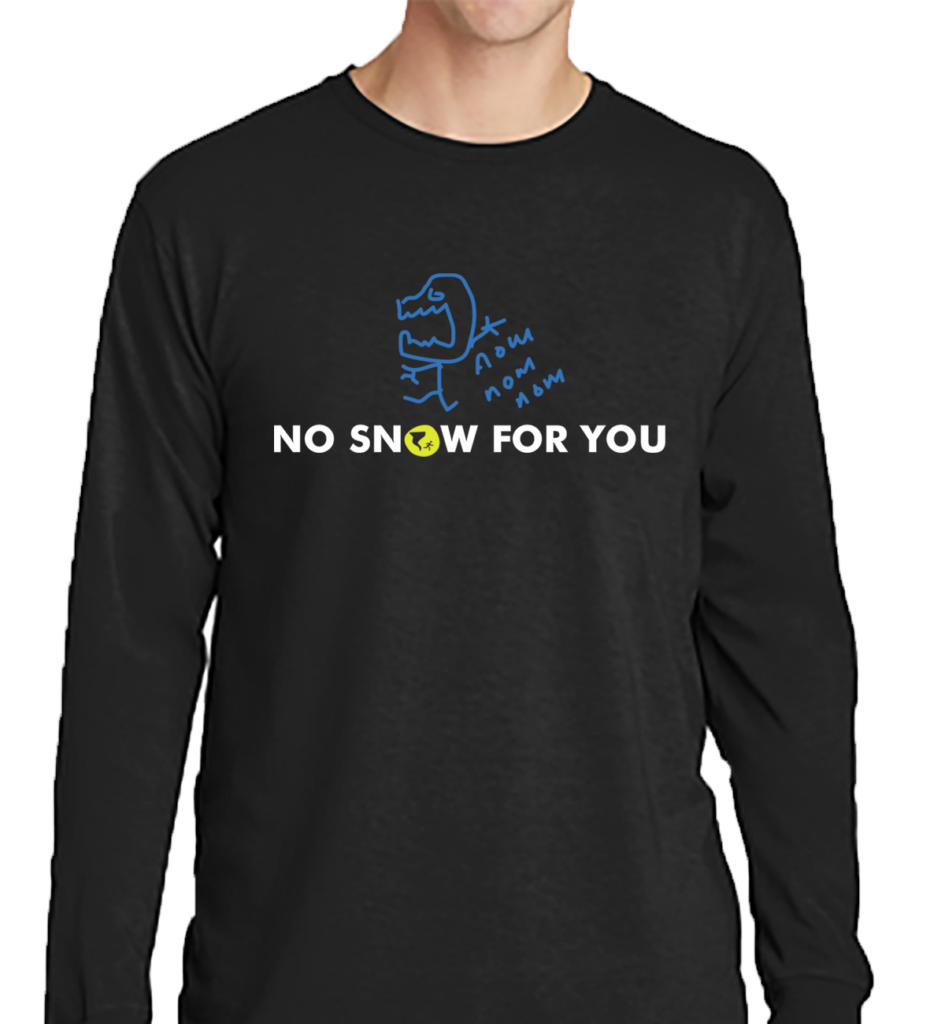 Check back for more updates and follow us on twitter @NashSevereWx.