Great Monday
Beautiful day ahead to start the work week.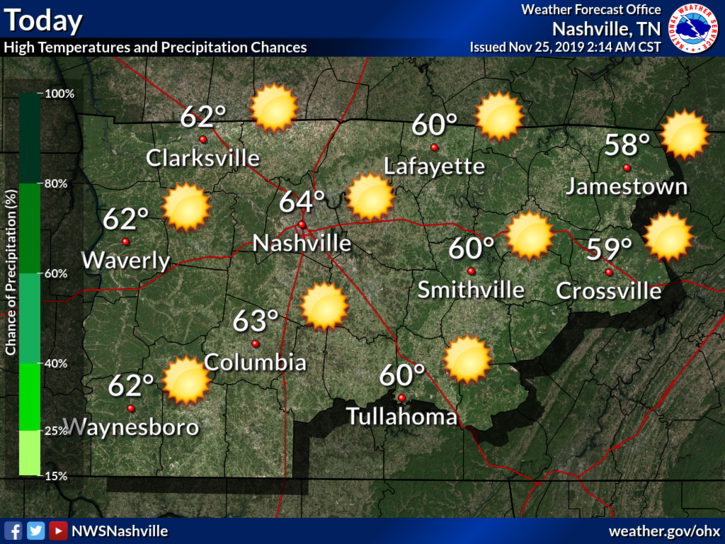 Get outside and enjoy it because this will also be the best day of the week weather-wise.
Tuesday: Round 1 of the Rain
Two low pressure systems will move through this week and bring us rain, and this first system will move through Tuesday into Wednesday.
The NAM3 model shows showers moving in Tuesday afternoon, heavier rain during the evening, with leftover showers leaving by Wednesday afternoon.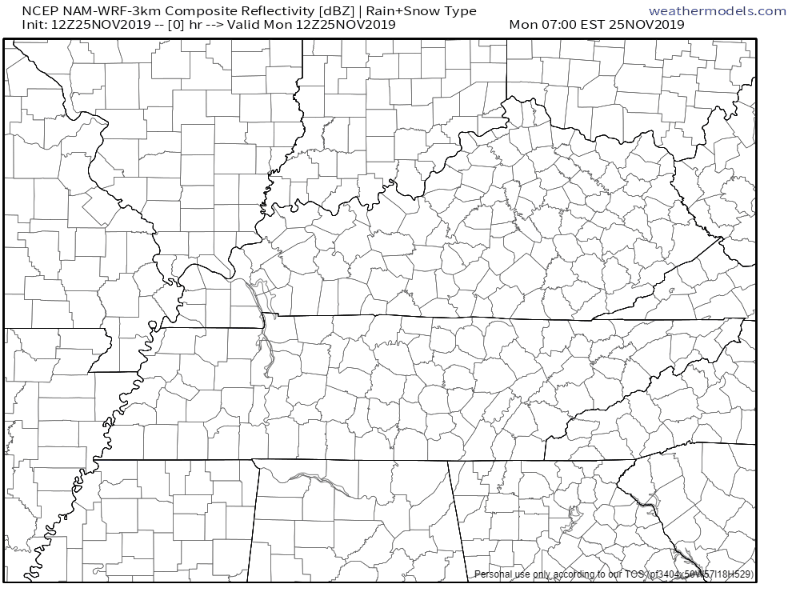 Half an inch to an inch of rain is expected.
Here's an extra note from NWS-Nashville:
We do not anticipate severe storms at this time, but some limbs may fall and objects may be scattered by 30+ mph wind gusts Tuesday evening.

NWS-Nashville AM Discussion, 11/25/19
In other words…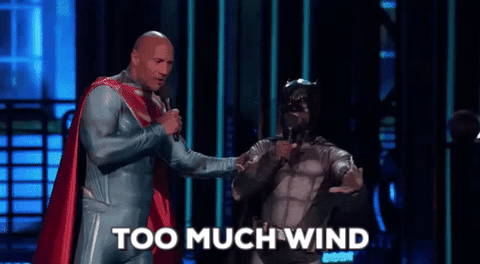 High temperatures will reach a comfortable 64°.
Clearing Wednesday
Once any leftover showers pass through Wednesday morning/afternoon, the rest of the day should be dry and clear.
It'll also be breezy with winds of 10-15 MPH with gusts as high as 25 MPH.
Temperatures will reach a high of 62° with lows dropping to 36° Wednesday night into Thursday morning.
Turkey Day thru the Weekend: Round 2 of the Rain
Thanksgiving and Black Friday could be a little wet with a few sprinkles as the second low pressure system trails east, but nothing major.
The main concern is the weekend as the heaviest rain moves through.
The GFS model shows light rain Thursday and Friday, with the heaviest rain moving through Saturday through Saturday night.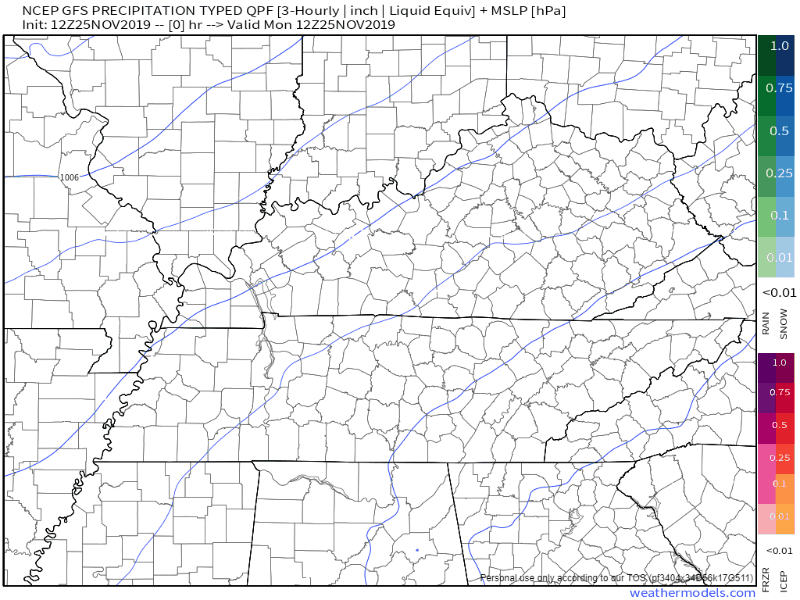 The EURO model keeps us a little drier Thurs/Fri, but agrees with the GFS about the weekend.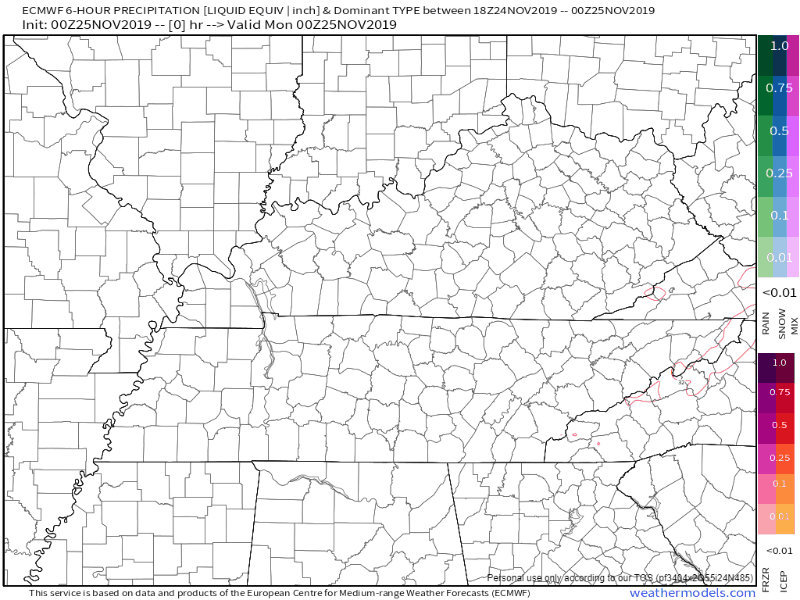 Overall, best timing is Saturday through Saturday night. Sunday should clear up, unless there are any lingering showers early on.
This system will bring more rain than the first with anywhere from 1-3 inches Thursday through Sunday night.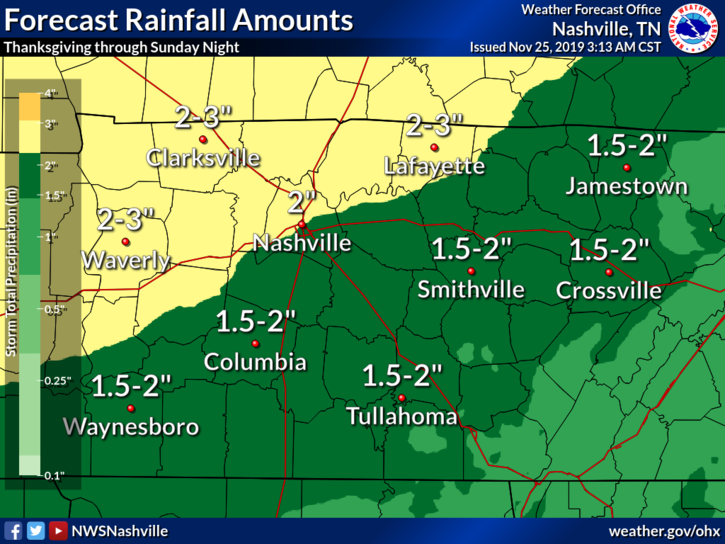 Temperatures drop to a high of 51° on Thanksgiving, but jump back up to 58° on Friday.
Saturday will be even warmer with a high of 66°, and Sunday drops back down to 57°.
Once this front moves through, December will be off to a very chilly start.