Rain Mostly Out of Here by 10 AM
Current Radar: The rain is moving on out. There could be a few scattered showers. Other than that, we should be drying out for the rest of the day.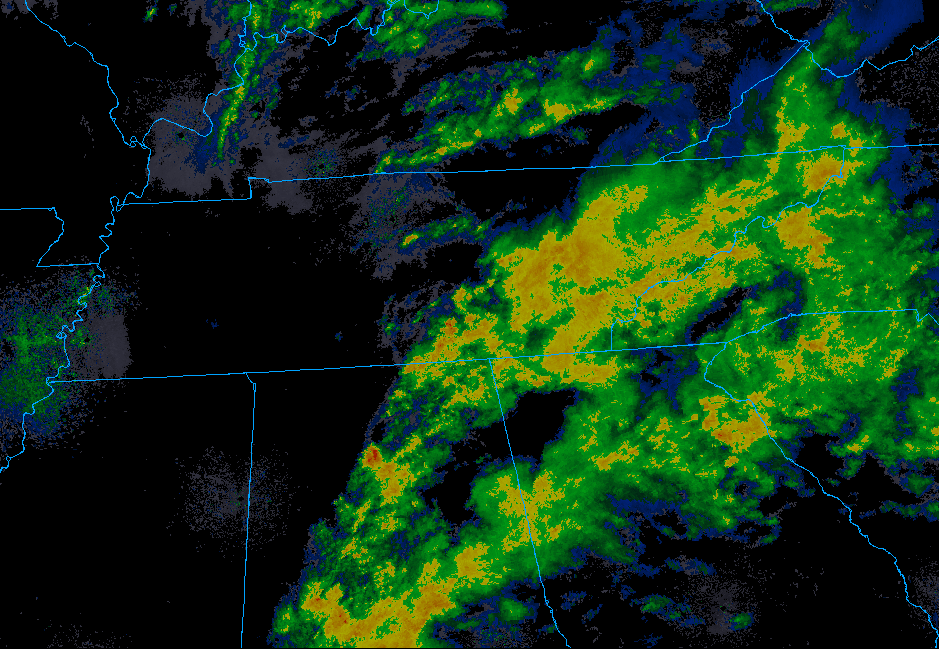 Cloud cover should hang out though. Patchy fog will also be possible tonight along commutes as temperatures drop.
Patchy fog will also occur, especially across the Plateau. Chilly air will accompany the trough with many areas not climbing out of the 40s to lower 50s today. Temps will drop into the damp, chilly 30s tonight.

NWS Nashville Discussion, 11/23/2019
Enjoy your Sunday and Monday
Clearing out for the rest of the weekend, Sunday will be the time to be out and about.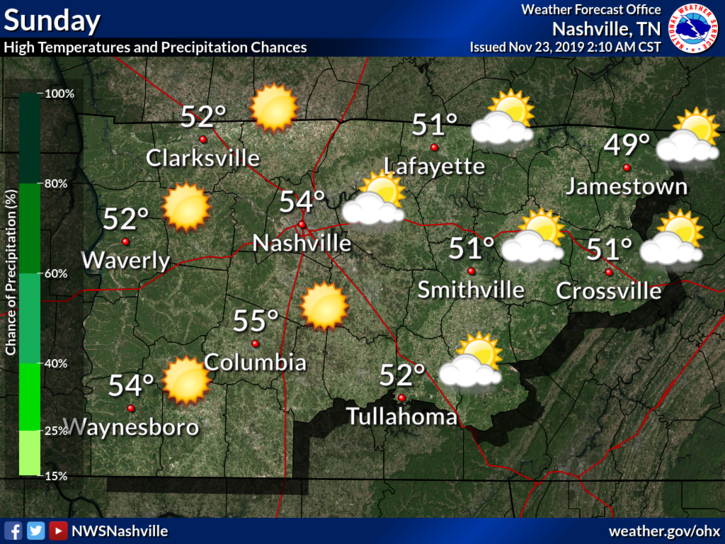 Start off in the 30°s for lows, but working our way into the mid-50°s. Cool and dry prevails.
Into the Week, Some More Rain Possible
As we move into Tuesday and Wednesday, rain will work its way back into the forecast.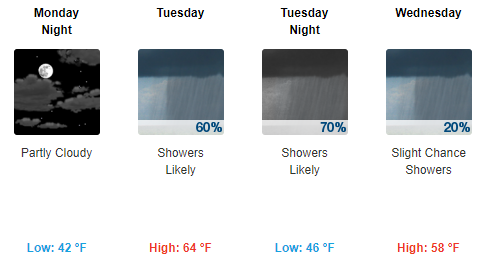 NWS-Nashville has a few words:
This system will include a strong low pressure system that will spread stormy wx including some snow from the Central Plains to the Great Lakes, possibly hampering Thanksgiving travel in those regions. The trailing front from this low will swing across Middle Tn Tuesday and Tuesday night with rain showers and breezy conditions.

NWS Nashville Discussion, 11/23/2019
It could get a little windy for Tuesday and Wednesday. It is still too far to mention any specific impacts, though it could get a bit stormy. Severe risk is still hard to assess at the moment.
Check back to updates to the forecast as conditions change, and keep an eye out on our Twitter @NashSevereWx!