Rainy Tonight And Tomorrow
Today, due to the extensive cloud cover and scattered showers we only reached high of 54 °.
A chance for some scattered showers will be the story for the remainder of the day and into this evening. The majority of the rain moves in overnight tonight and into Saturday afternoon. The latest HRRR model has it moving in around 3AM-6AM:
Here's what the NWS-Nashville has to say on rainfall amounts and how much some areas will get:
"Most of the rain will fall south of I-40 and on the Plateau with an additional 1 to 1.5 inches in that area. For areas north and west of Nashville another quarter of an inch or so will be possible, but as you get closer to the Plateau additional amounts of a half inch to an inch are expected by Saturday night."

NWS-Nashville Forecast Discussion 11/22/19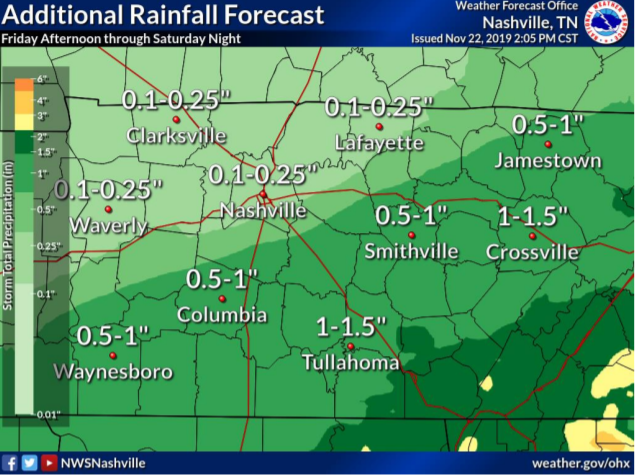 You might hear a few rumbles of thunder as well associated with these showers come Saturday morning due to some limited instability (fuel for storms) in the atmosphere. High will be in the mid 50s again for Saturday afternoon.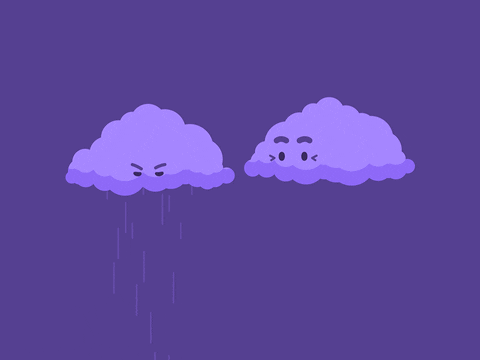 Dry Sunday And Monday, Rain Returns Tuesday
We're going to clear out by Sunday and the sun will make its glorious return. We'll stay in the mid 50s once again on Sunday and climb into the low 60s for the start of our work week on Monday. Rain chance returns on Tuesday and Wednesday, remaining scattered so it'll be a hit or miss for most areas.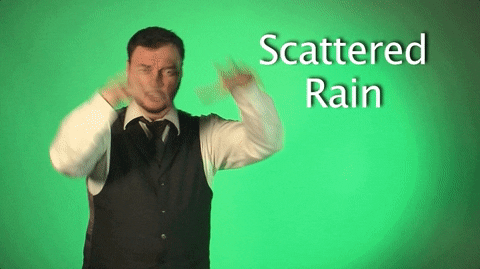 Thanksgiving Forecast (For Now)
We're still just under a week out from Thanksgiving, so the forecast is definitely subject to change. Here's what NWS-Nashville says for turkey day:
"The GFS has become bullish on shortwave activity on Wednesday bringing in additional precip but the ECMWF is lagging behind, keeping things dry until Thanksgiving night. Kept in slight chance/chance pops for now Wednesday through Thanksgiving until there's better model agreement on timing and location of rain."

NWS-Nashville Forecast Discussion 11/22/19
Like the forecast discussion says, "until there's better model agreement on timing and location of rain." The GFS has rain Thanksgiving morning, then clearing out by dinner time:
What about the Euro? Well…
This is what we mean by model disagreement. The Euro isn't very impressed with the system coming around Thanksgiving. So we will have to wait and see.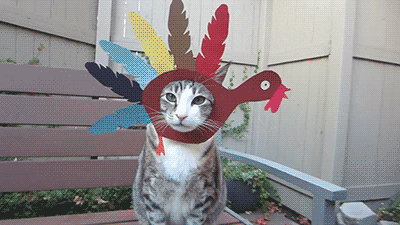 Check back for more updates!