Tonight, rain should miss us.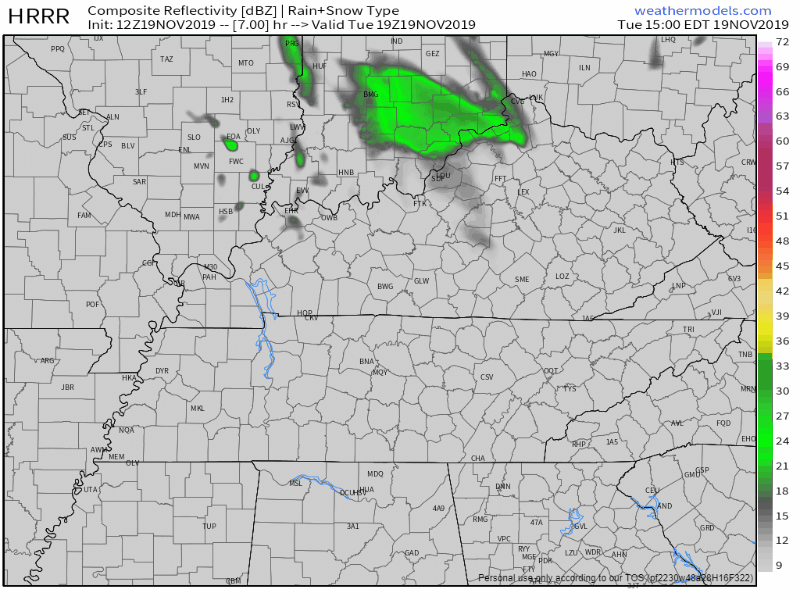 Models may be off a bit so don't be surprised if your windshield gets wet tonight. Wednesday is quiet.

Next Rain Event Friday – Saturday
Rain could start as early as Thursday night but the Euro model thinks it'll start Friday morning.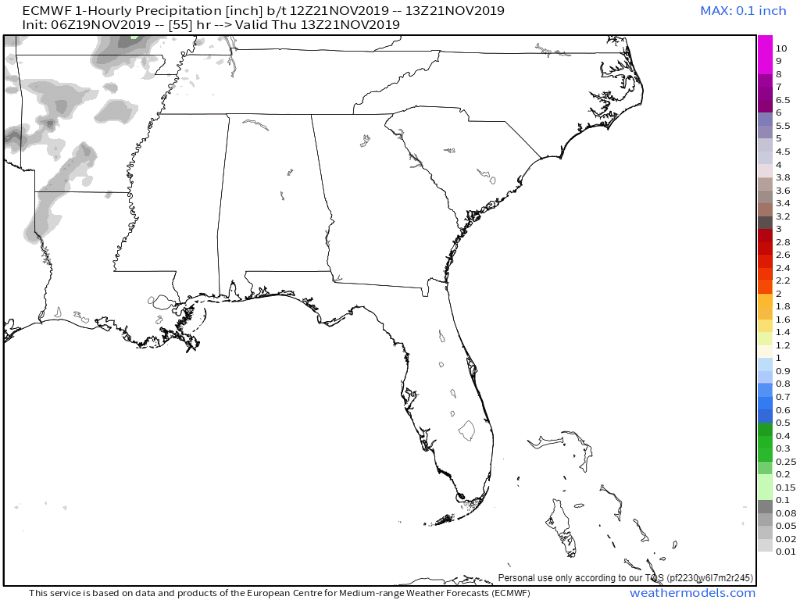 GFS model also thinks it'll start Friday.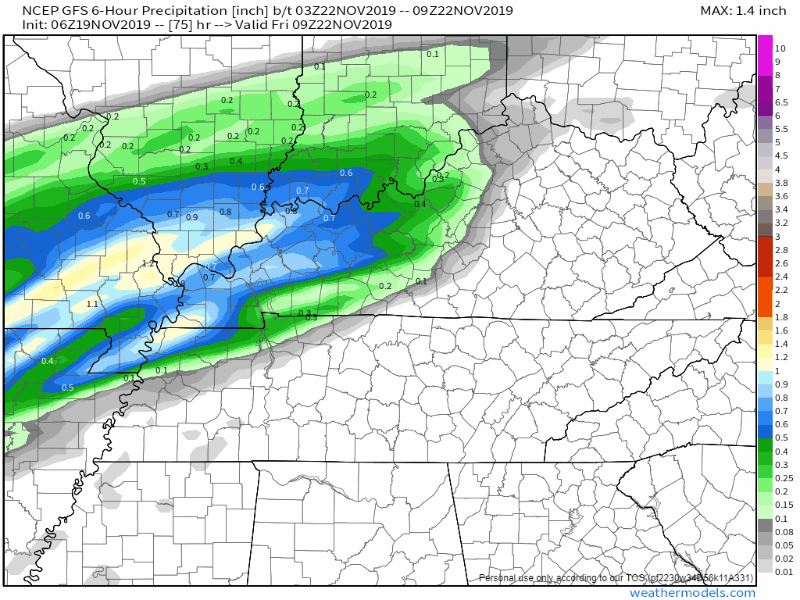 Models agree Friday is a washout, heaviest rain around then after noon.
Rain ends Saturday, exactly when is unclear. The GFS pulls it out before sunrise, the Euro model keeps it here into the morning.
2″ to 3″ is expected, total. Flooding isn't a concern. To get flash flooding we'd need 1.8″ per hour, 2.0 per three hours, or 2.4″ over six hours. River flooding is also not forecast.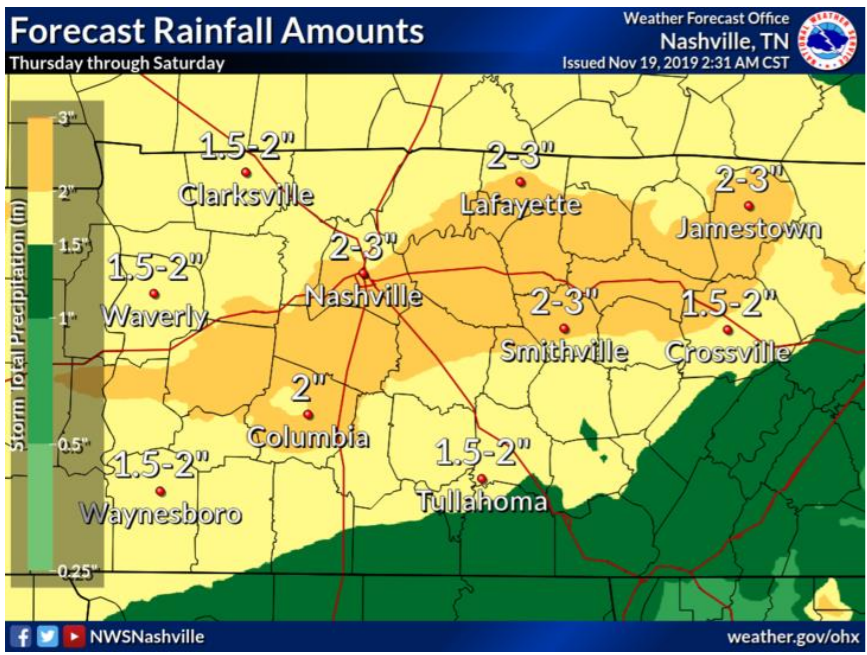 Gobble Gobble Wet?
It's outside any meaningful forecast range, so take with a grain of salt. Medium range models signal rain around Thanksgiving, here's the Euro model: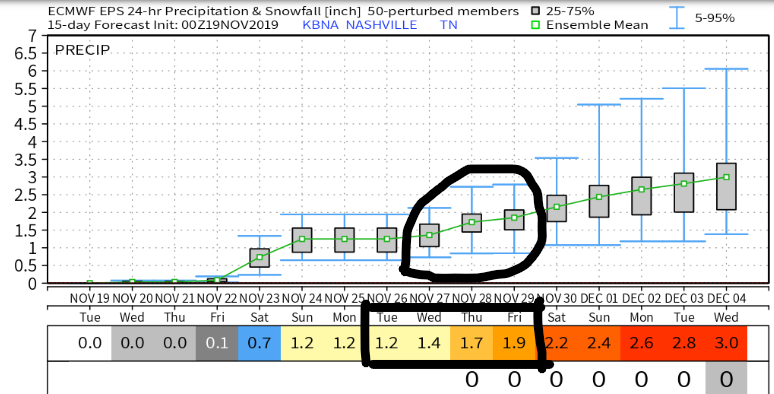 Some runs of some models drag a powerful low pressure center into the Ohio Valley next Wednesday; if that happened — and there is no reason right now to think it will — we might see heavy rain, perhaps storms. I'm only mentioning this because it's a big travel day. Existence, timing, etc., are all subject to change. Please don't @ us asking details, there aren't any.