I'm writing this from my back deck and I can already tell it is going to be a beautiful weekend. The sun will be out and the temps will be chilly enough to remind you that it's fall. Today will be breezy, tomorrow will not. Get outside and do something fun!
Our dreamy fall weather will continue only a few passing clouds Sunday night and Monday until until rain return late-week.
Clouds and Rain Return Thursday
There's currently a threat of rain in the forecast from a system forecasted to move by us on Thursday. Here is the Euro Model's estimation of total rain by Friday. You can see, it's not much. .2″ currently forecasted. This will almost certainly change in terms of timing and amount.
Temperatures will also warm to more seasonably normal low 60's with that approaching rain.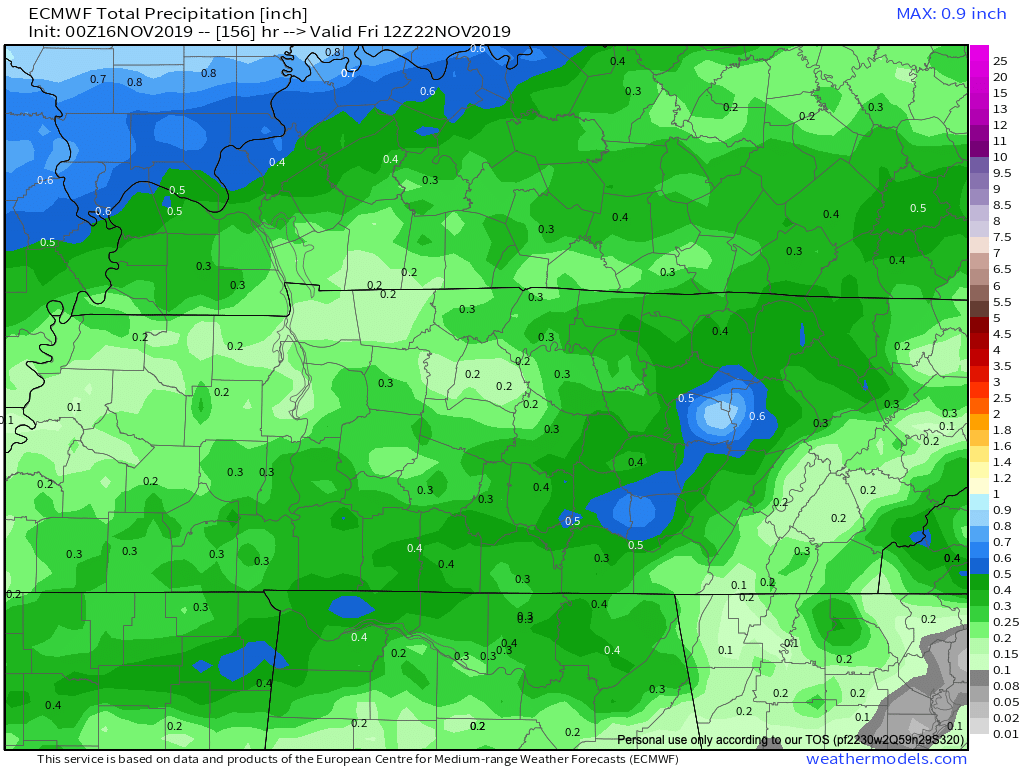 All-in-all, a pretty great pattern if you like cool temps and lots of sun!
NEW MERCH!!!
We had lots of folks buy our super soft t-shirts, hoodies, and hats with our last round of merchandise. In fact, orders are still shipping!
Today we're thrilled to launch even more cool stuff! We now have a Dry Air Monster long sleeve t-shirt and a great stocking hat.
You know the Dry Air Monster as the snow stealing goblin that breaks kids and teachers hearts each winter. Now you can rep him on a great long sleever.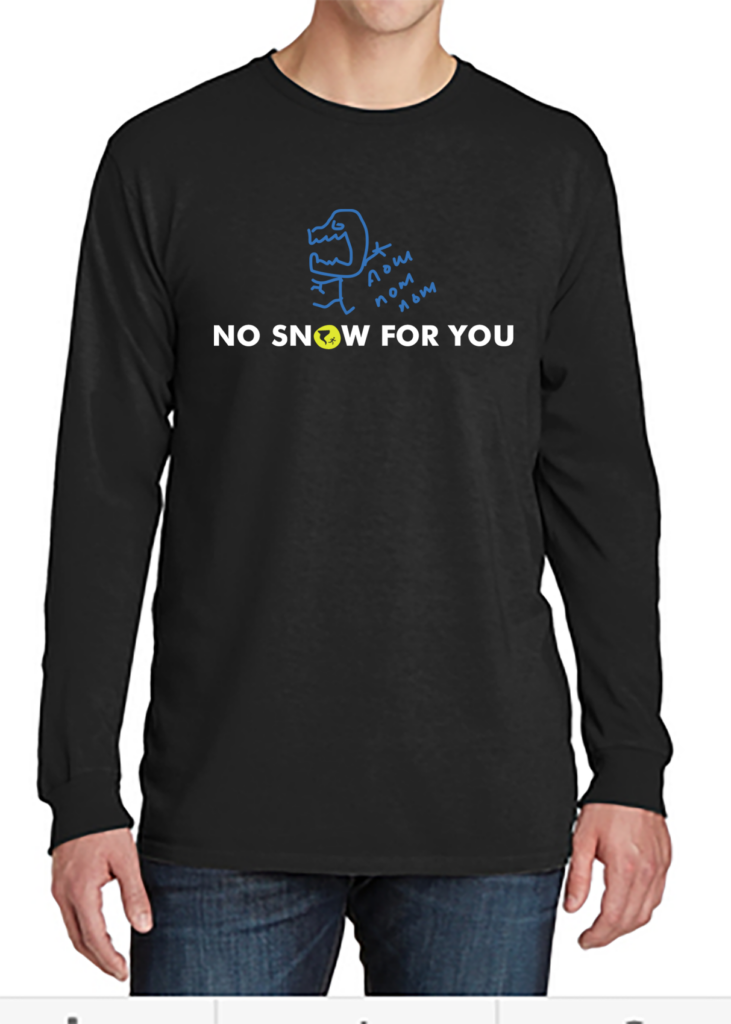 We are also offering our vintage logo on long sleeve t's for those wanting that classic vibe.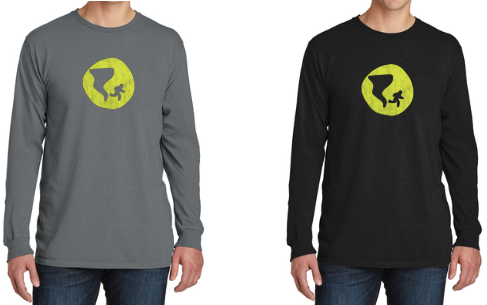 There are a couple ways to help support us. One them is buying our wares, the other is by supporting us on Patreon.