Nice but Cool Thursday Ahead
A little chilly with a high of 52° and partly cloudy skies, but overall it'll be a nice day.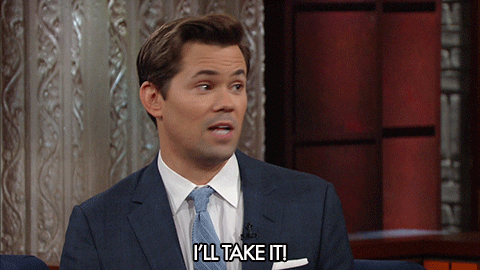 Overnight low: 28°. Brrr.
Cooler Friday, Warm-Up to Follow
High temps slightly drop on Friday thanks to a dry cold front, but temperatures will be quick to recover:

Notice lows are still below freezing Friday night and Saturday. Take care of pets and bring in any sensitive plants.
Peek into Next Week
Monday should start the week off nice with partly cloudy skies and a high of 55°.
However, models are hinting at a chance of some sprinkles on Tuesday:
Another trough will develop in the Midwest and dig southward towards the region late Monday and into Tuesday, and the GFS wants to develop some light precip with it by Tuesday morning. The ECMWF gets on board later in the morning Tuesday and into the afternoon, but this is the first run models have shown this trough a bit stronger with some precip, so didnt add in pops [probability of precipitation] just yet.

NWS-Nashville AM Discussion, 11/14/19
This is still a ways out and the possibility of seeing some sprinkles is uncertain, but just something to keep in the back of your mind. The forecast can and will change by then.
A ridge of high pressure is expected to set in by Wednesday which will not only keep us dry, but could even bring high temperatures in the low-60s mid-week.
In the meantime, be sure to keep warm!