17°F before sunrise this morning made today the coldest November 13th on record. The previous record was an 18°F low that was set in 1911.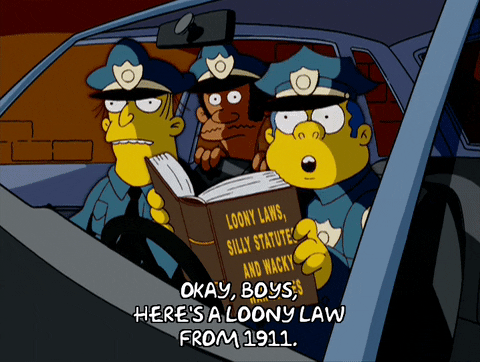 Arctic air departs today.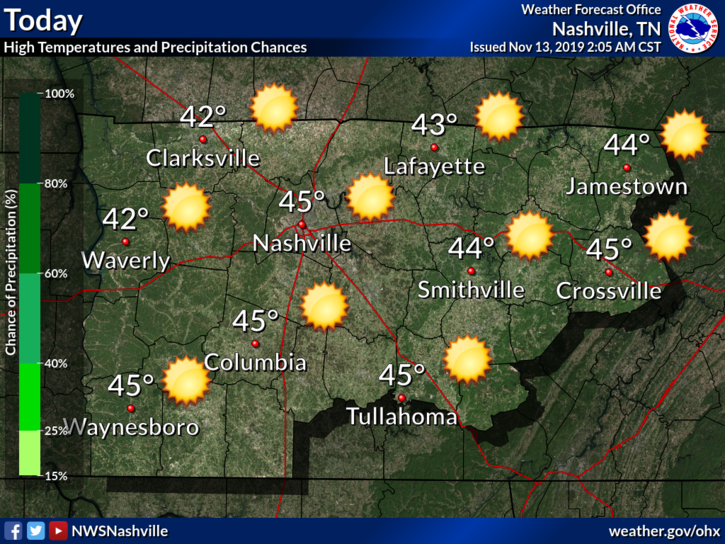 We are expected to remain dry throughout the next few days. Any shots of precip will be weak. Ignore what the crap apps are saying. They depend solely on unfiltered model data that is not fact-checked by someone with a brain.
Dry for Thursday, Onward
The warming trend will continue. Some cloud cover, but still no precip. High of 51°F.
As seen by the NAM3, bye-bye arctic air!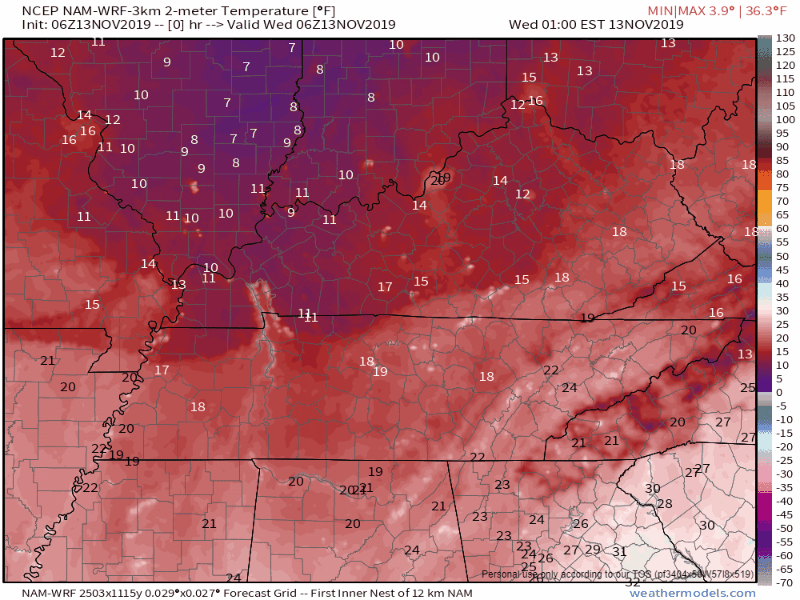 Dry and Cool Friday and into the Weekend
Not much happening for the weekend. A welcome sight is the continued (relative) warmth.

Check back for updates to the forecast and be sure to follow us on Twitter @NashSevereWx!