Rainy Thursday
Rain will continue to push through the area, but should clear out by this evening. The HRRR model illustrates: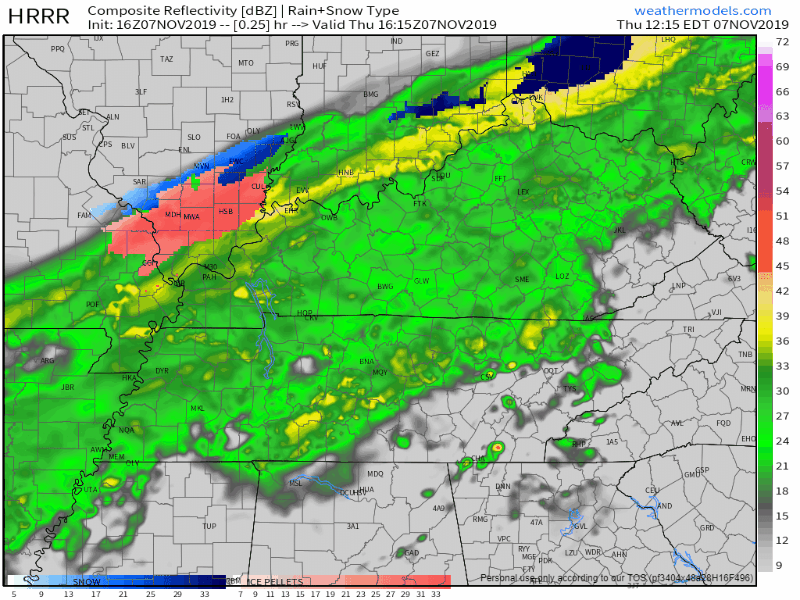 Overall, we will see half an inch to an inch of rain.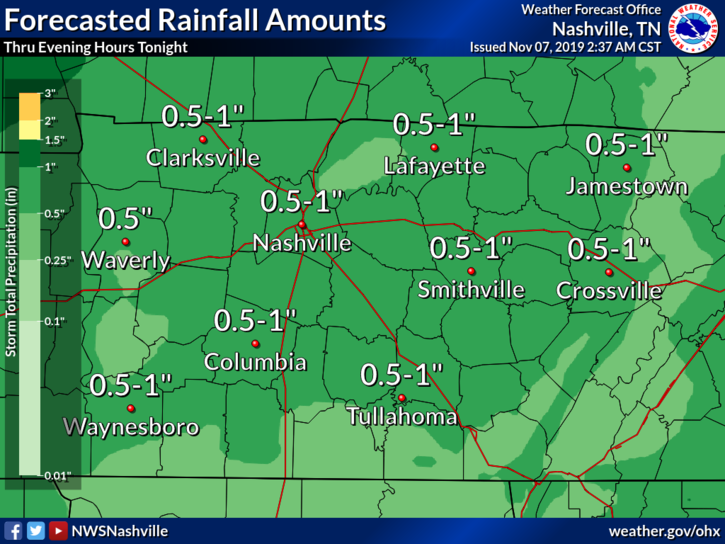 At this time, the temperature is 55°.
As the cold front pushes through, temperatures will gradually fall. We can expect to see temps in the mid-40s by 5-6pm.
[Editor's Note: This temp drop just began at my office. Down to 50°, and rain is now hitting my N facing window as a result of the wind shift.]
Clear Skies, Gradual Warm-Up this Weekend

Friday will be chilly, but we will gradually warm back up into the low-60s by Sunday.
Temperatures just before sunrise Saturday will drop down to 26°, which is considered a "hard freeze." Be sure to bring in any plants and pets Friday night. Heading out early Saturday morning?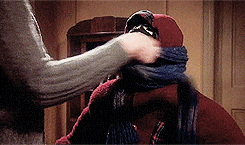 Bundle up.
Peek at Next Week: Winter is Coming
Next week, another cold front is projected to move through. This will bring a serious drop in temperatures, as the high for Tuesday will reach the mid-30s. Yikes.
Okay, but will we see snow?
Cold air will catch up to the post frontal moisture by Monday evening in our northwest and provide a chance for a rain to snow transition. The transition to snow will spread southeast across the entire mid state. The Euro solution, though its about 6 hrs slower, also is now hinting toward a rain to snow scenario.

NWS-Nashville AM Discussion, 11/7/19
It is possible that the cold air could catch up just in time, leading to some potential snowflakes. However, it is also very likely that this WON'T happen, and we just get rain.
The EURO model wants us to see some snowflakes, but the GFS keeps frozen precipitation to our east. Can this change? Yes. Are models the most reliable, especially when it comes to winter precip? No.
Also for reference:
Latest from NWS-Nashville from their afternoon forecast discussion (11/7/19):
This will be a quick moving system and expected precip totals remain below half an inch. It will be a race to see if the moisture can outrun the freezing temperatures behind the front. Right now it looks like the best time for precip will be Monday evening, then it will taper out after midnight. Temperatures will likely drop below freezing just before midnight on Monday. So I didn't stray too far from previous forecast thinking and kept a rain/snow mix on Monday evening, gradually changing to all snow and flurries Tuesday morning. Soundings show a large warm nose and rapid drying around midnight Monday night, which wouldn't support any period of substantial snow. But that warm nose could easily erode…however, we'd still be lacking the moisture needed for any good accumulations. Still only going with a trace to a dusting in most places, with the Plateau having the best chance at seeing snow collect. The warm ground temperatures from the previous days should mitigate any travel concerns until at least early Tuesday morning, when the ground has had some time to cool. Temperatures will stay cold on Tuesday, but they should gradually warm up through Thursday.
Regardless…