A Nice Day before some Bleh
Today will be fantastic. High around 68°F with a few clouds here and there.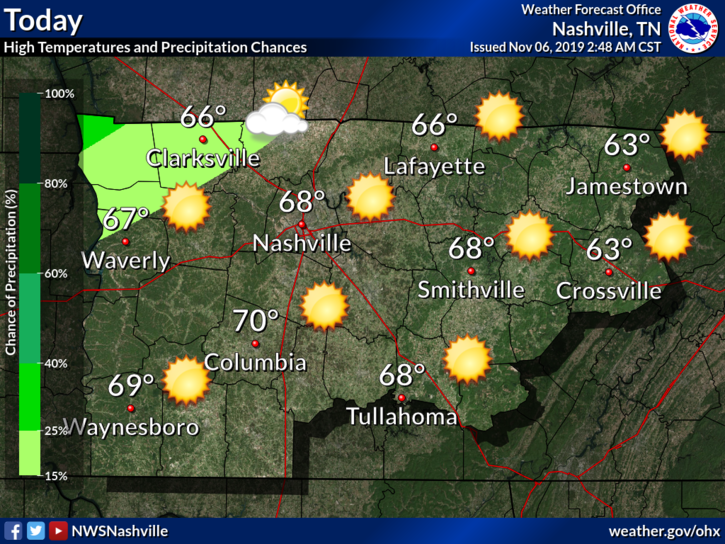 Enjoy this while it lasts. The weather for the next few days will be not pleasant. If you like cold rain, you're in luck.
Rain Chances Increase for Thursday
The high will only be in the mid 50°s due to cloud cover and then the passing cold front. These temps are forecast to start falling after lunch time.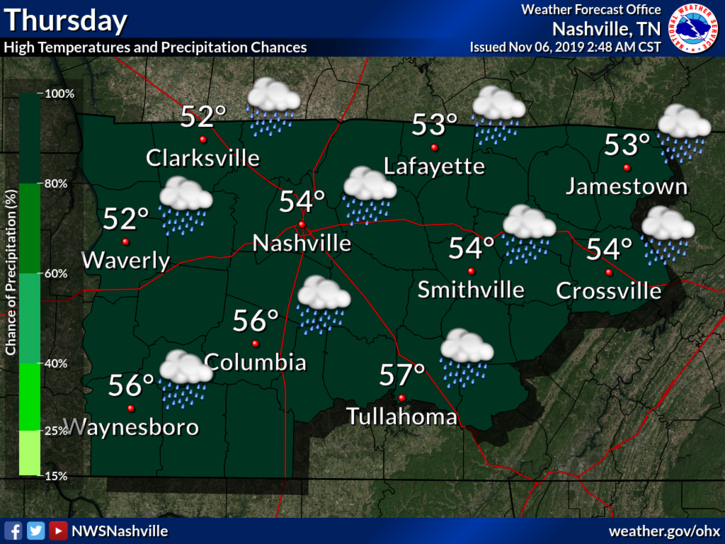 The NAM3 shows scattered rain chances beginning overnight tonight. Rain becomes more likely tomorrow morning, lasting into the afternoon/evening.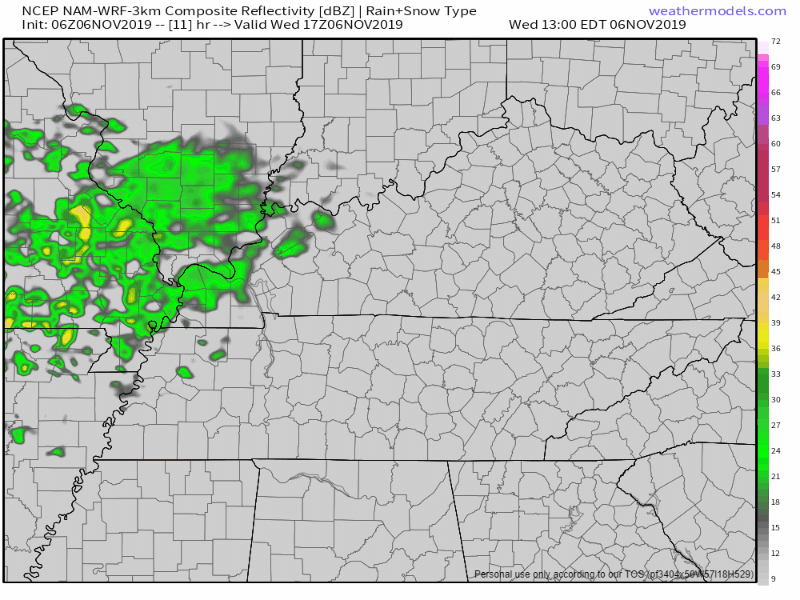 Important to note that the blue is well north of us. Expect this to be all rain.
Temperatures on Thursday morning will start out mostly in the lower to mid 50s. Steady temperature during the morning will then begin to fall into the 40s by late afternoon. Lows Thu nt will reach the 25 to 30 degree range. It does not appear that the colder air will catch up to the moisture in time for any frozen precip. Overall qpf [rain] amounts look like one half inch to one inch.

NWS Nashville, Morning Forecast Discussion
The Weather Service says this well. By the time the cold air is in place, the rain will be over. This is the big story for us most of the time in the south. Cold air comes, moisture goes. Little, if any frozen precip.
Next Cold Front brings Cold on Friday
After the skies clear and the cold air settles in, it'll be a bit chilly.
The high on Friday will be in the low 40°s, and frost will be possible on Friday night.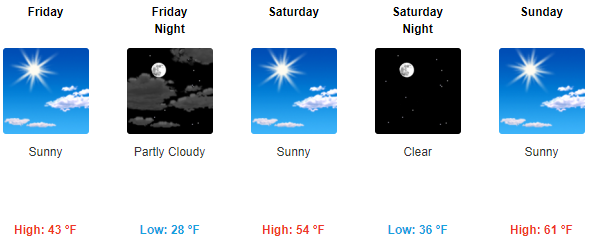 A slight rebound in temps will be possible over the weekend, with nice weather to follow through Sunday.
As always, check back for changes to the forecast and be sure to follow us on Twitter @NashSevereWx.