No Rain in Sight, Cool and Dry with some AM Frost/Fog
At 8:52 AM, we are looking at a crisp temp around 33°F with some patchy frost in shaded areas but all of this will be melted soon. A quick look at satellite this morning might reveal something of interest, denoted by the red arrows.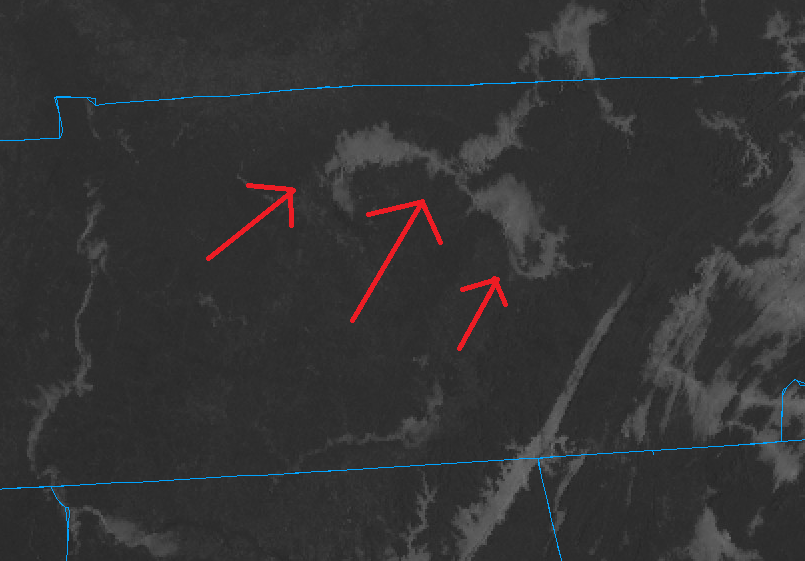 You can see some of that fog in valleys across the region throughout Tennessee. This morning we even had some areas of freezing fog.
Freezing fog allows for a thin layer of ice to form on objects within contact. This will have minimal to no impacts as we warm up and the sun comes out.
We will warm up into the lower 50°s for the high today, and our rain chances are outta here as high pressure settles in for our area.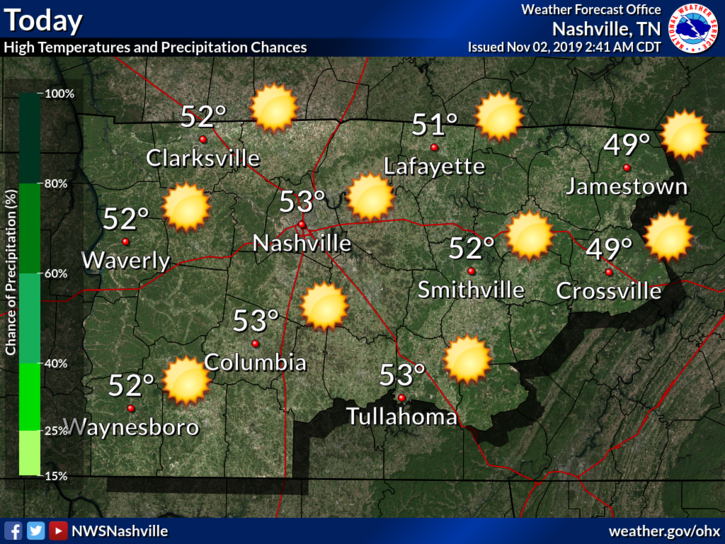 Clear skies will remain into the evening and overnight, allowing temperatures to dip to or even below freezing in some spots.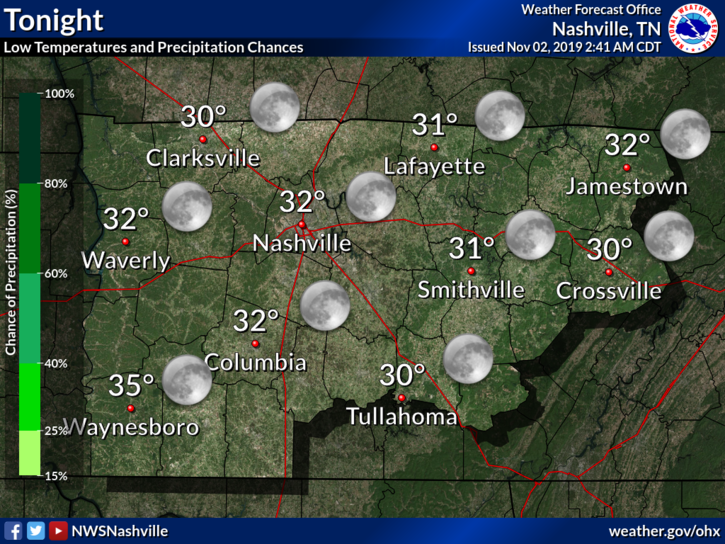 Sunday Continues the Dry and Cool Trend
May see some more frost and patchy fog into Sunday morning, but other than that – it'll be cool and dry again.
Should warm up similarly to how we did today. Highs in the mid 50°s.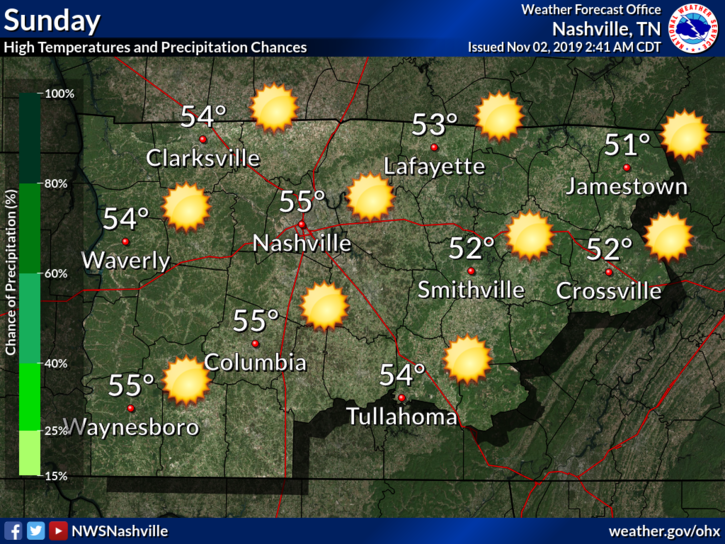 A Look at the Week Ahead
Start to notice a warming trend, but otherwise, it looks nice. I appreciate a break from all the rain.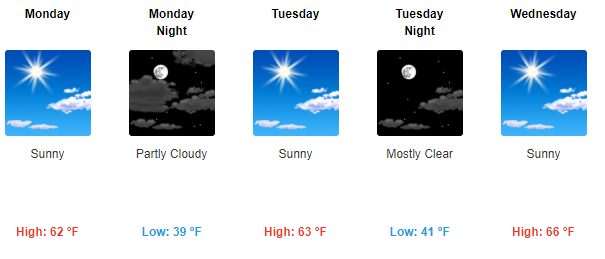 Below is a semi-accurate representation of me going out to enjoy the weather.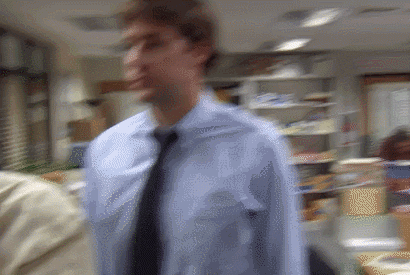 As always, check back for updates to the forecast and be sure to follow us on Twitter @NashSevereWx!