Nice (but Cool) First Day of November
Well, it certainly feels like winter as we are beginning our day with temperatures in the 30s.
They'll warm up today to 51°.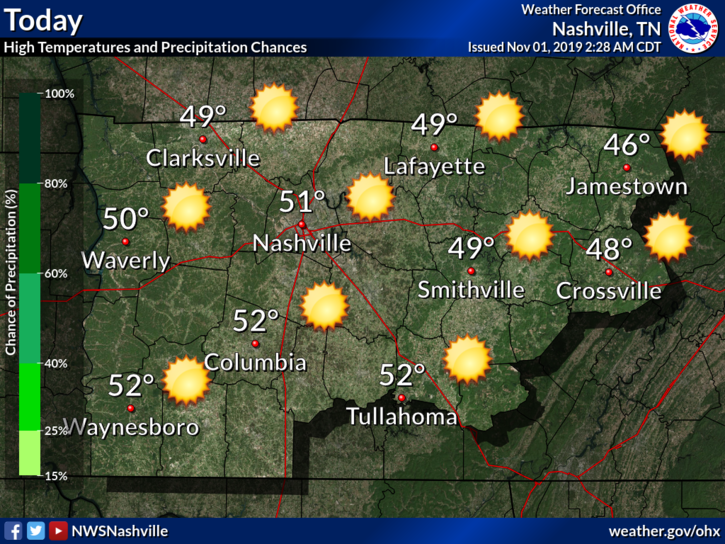 Temperatures tonight will reach a low of 30°, so be sure to bundle up and bring in any sensitive plants as we will see widespread frost again.
Oh, and happy first day of November! Can't believe I'm saying it, this year has been flying by.
Cool Temps Continue into the Weekend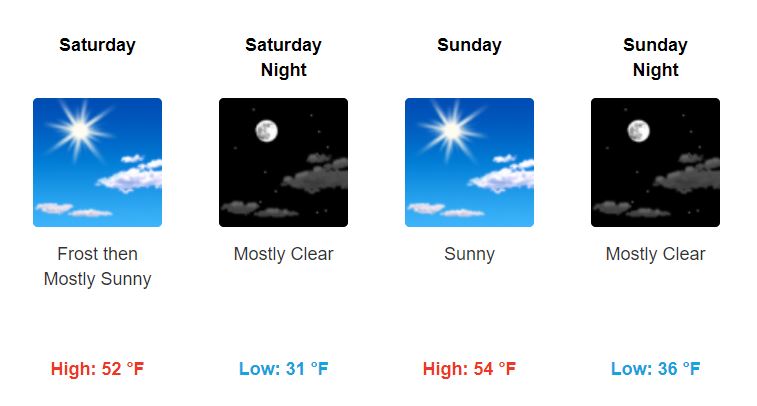 Cool temperatures continue into the month of November, though we will gradually warm up over the next few days.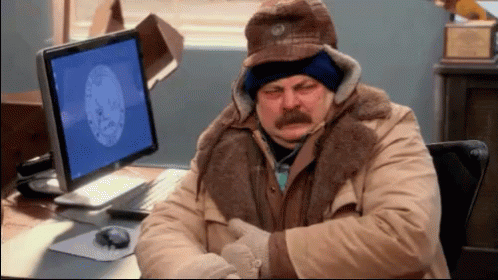 I'm trying very hard not to complain about the cold after the long, miserable summer we had.
Beginning of Next Week
High temperatures will reach the lower to mid-60s and lows will hang in the lower 40's through Wednesday. This is closer to average for us around this time of year.
Next week should also be mostly dry, though a weak surface front could bring us some showers Tuesday. The GFS and EURO models don't look promising right now.
However, the GFS and EURO do show possible showers Thursday with another weak front. This is still far out, so stay tuned!