Afternoon rain today is winding down, all rain should be gone before dark. No storm worries today, we're good.
But Thursday October goes out like a total jerk.
Declining Temps
At 12:01 AM we'll reach our high temp for Thursday, low 60s. Temps will gradually drop through the day. 50s when you wake up. Low 40s by lunch. 30s Thursday night.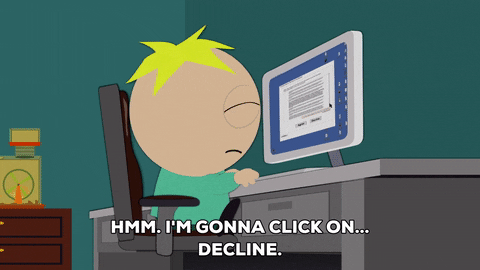 Dress for winter tomorrow. It'll be colder after work/school than before.
Aaaaand, more rain
Rain, heavy at times, should start before dawn and end around lunch. HRRR model breaks it down: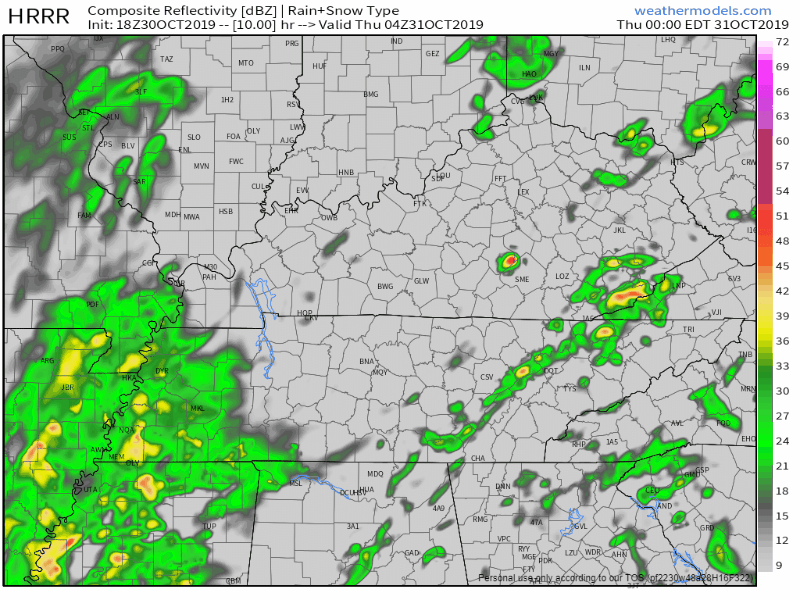 Note this rain may arrive before midnight tonight, it's spreading pretty fast out of Memphis.
Expect visibilities to be poor, driving tomorrow morning is going to be slow and weathergross. Another 0.5 to 1″ expected, no flooding or severe storm worries, although can't rule out the rain being heavy before the AM rush hour and we may see a strong storm or two. Nothing of any real consequence though, we'll be on it if an advisory or warning pops.
Windy Afternoon & Evening Will Drive Trick or Treat Wind Chills into the 30s
99% of the rain will be gone by trick or treat time. I wanted to say 100% of the rain will be gone but the HRRR model shows a band of light scattered precip Thursday night.
Yep, 6 PM to 8 PM. It's the only model showing this but we don't hide data here so let's break it down: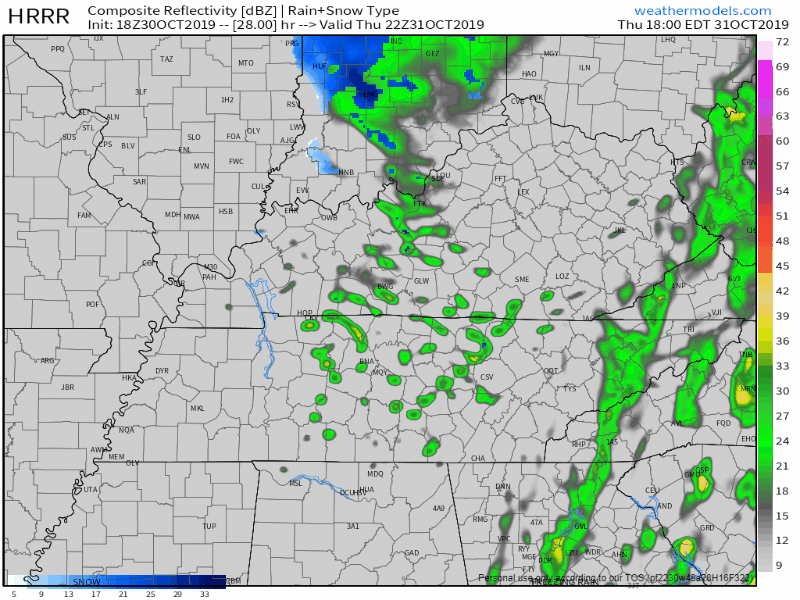 It's scattered and no other model has this so I don't think it's really going to rain. But notice if this was to happen between 6 PM and 8 PM,
surface temps will be above freezing but still cold, in the 30s.
temps at 5,000 feet will be -7C.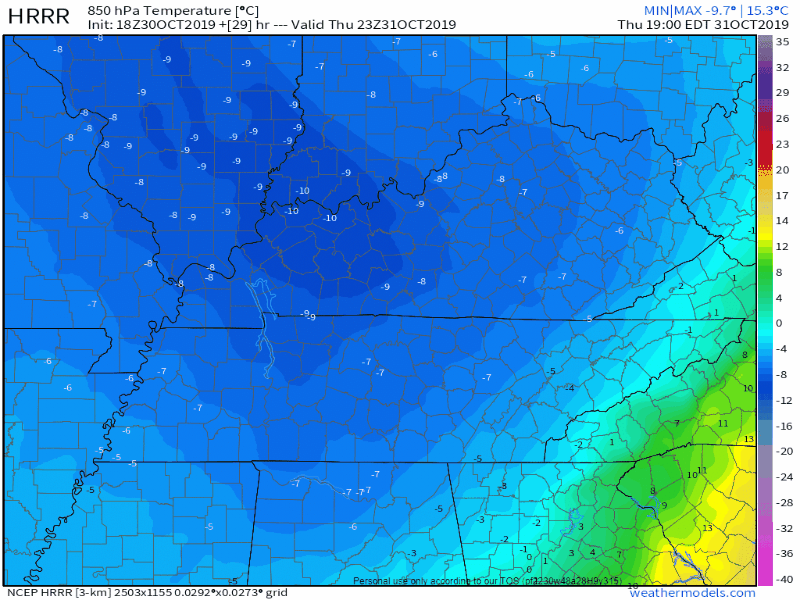 Might we see a snowflake? Nah, I doubt it. Any moisture that starts to squeeze out will have to start out as snowflakes but unless you're trick or treating at 2,500 to 5,000 feet I don't think it'll mean snow for you. Many reasons.
Air will be superdry, any flake falling from 5,000 feet will be eaten before it reaches the ground by the Dry Air Monster and we never see it.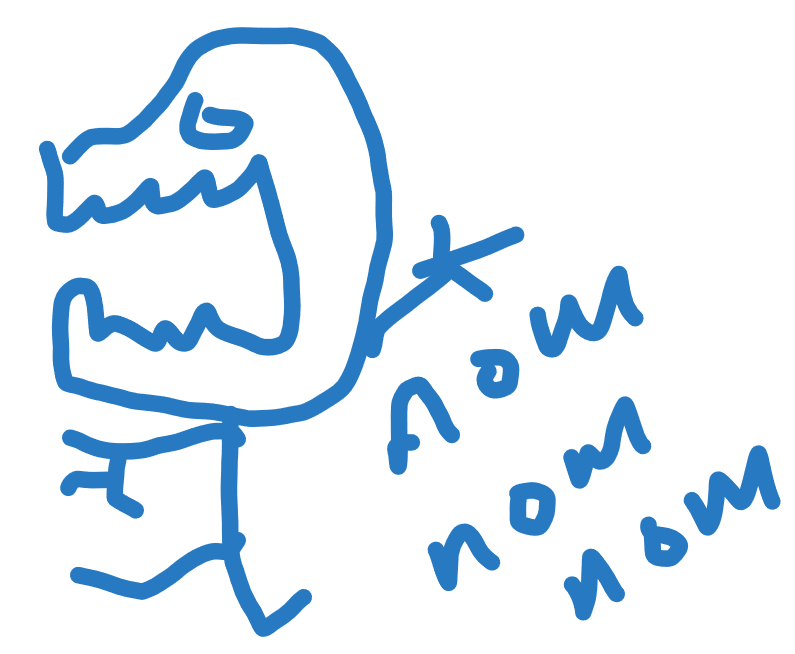 Or, the flake falls into above-freezing air and it turns back into rain/drizzle.
Another possibility — more likely in my view — is that it's just too dry aloft and nothing falls. So says the NAM3 model (below) and every other model: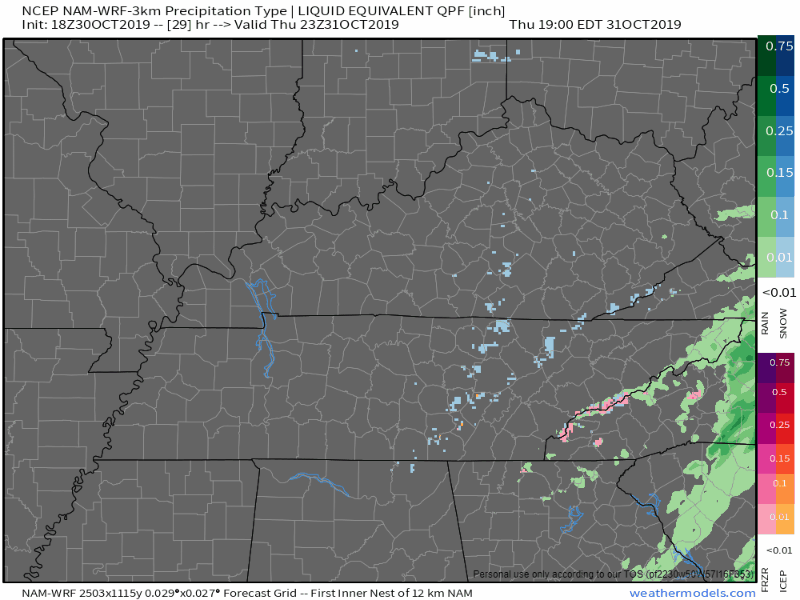 Note no model has it snowing here, but even in the unlikely event we see a flake, it will stick to nothing, and create no hazards — remember it'll be 60 less than 24 hours earlier. The ground will be too warm.
But I imagine your factory weather app (term coined by Katy Morgan Fox 17) might re-toss that snowflake back up so be informed. Or if you see a rogue flake you won't panic/party.
Welcome To November, How About a Freeze Watch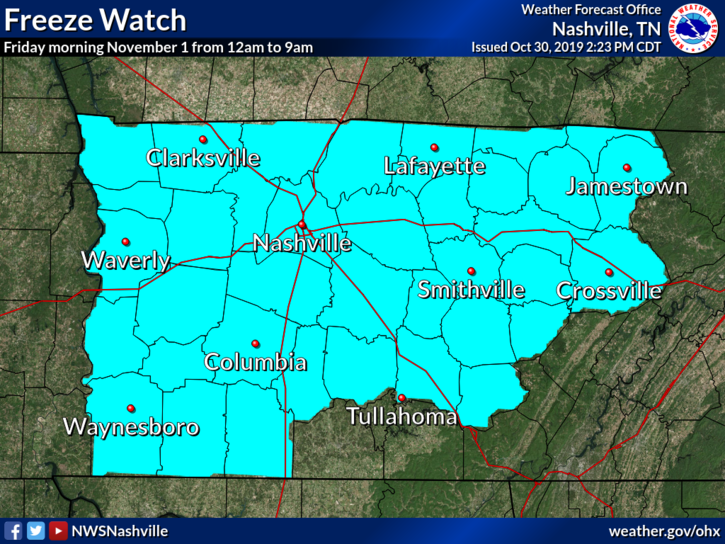 A Freeze Watch is in effect Friday morning from 12 AM to 9 AM. Temperatures will likely fall below 32 degrees, and possibly as low as 27 degrees. These freezing temperatures could kill sensitive outdoor vegetation.

NWS-Nashville, Freeze Watch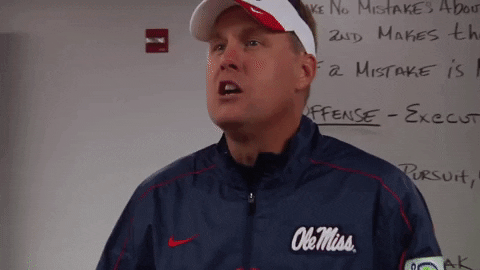 Quiet, rainless this weekend with mornings at/near freezing, expect frost, then 50s as afternoon highs. Next rain chance late Tuesday/early Wednesday.