Windy and Rainy Start to the Weekend
A Wind Advisory is in effect from 10 AM this morning to 8 PM CDT tonight. Winds from 15 to 25 MPH with gusts up to 40 MPH are expected around our area. Be sure to secure loose objects in your yard. Fallen tree limbs and a few power outages could happen as well.
We may be enjoying a break from the rain right now, but this isn't going to last. The system that is bringing us all of the rain is working its way east, slowly but surely.
Today we'll reach into the lower to mid 70°s. Rainfall and cloud cover should keep us from getting any warmer. Speaking of rainfall, chances will be rather high after the morning as the system moves closer to our area. Chances will increase into the afternoon.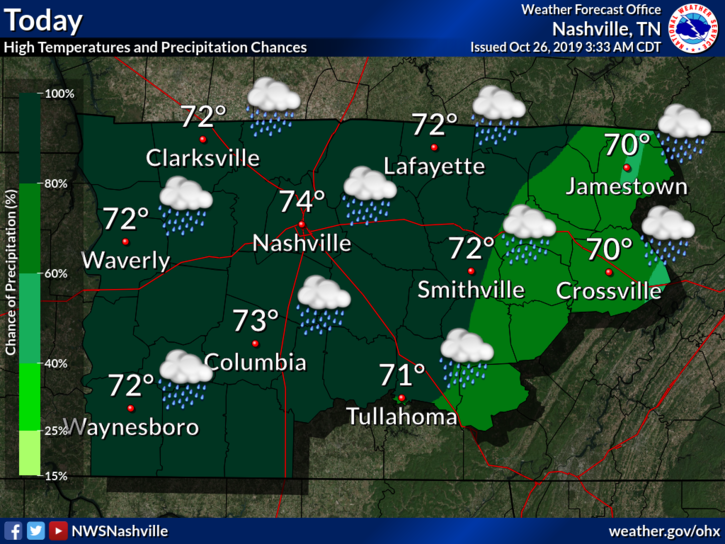 A word from NWS-Nashville:
Shear with these features remain high end but models continue to show lack of really any instability. Severe threat again remains very low. Between one and two inches of rain has already fallen and another inch or so is possible into tonight. Additionally… position/movement and SFC low and LLJet structure such that we may see wind gusts to around 40mph today.

NWS Nashville, Forecast Discussion this Morning
The main threats will be high wind gusts up to 40 MPH and localized flooding due to the already saturated grounds from yesterday. If winds exceed this, expect to see Significant Weather Advisories issued (winds from 40 to 46 MPH.)
Here is the HRRR model showing that rain moves through with the system as it heads east and north. Rain should be ending late Saturday PM/early Sunday AM.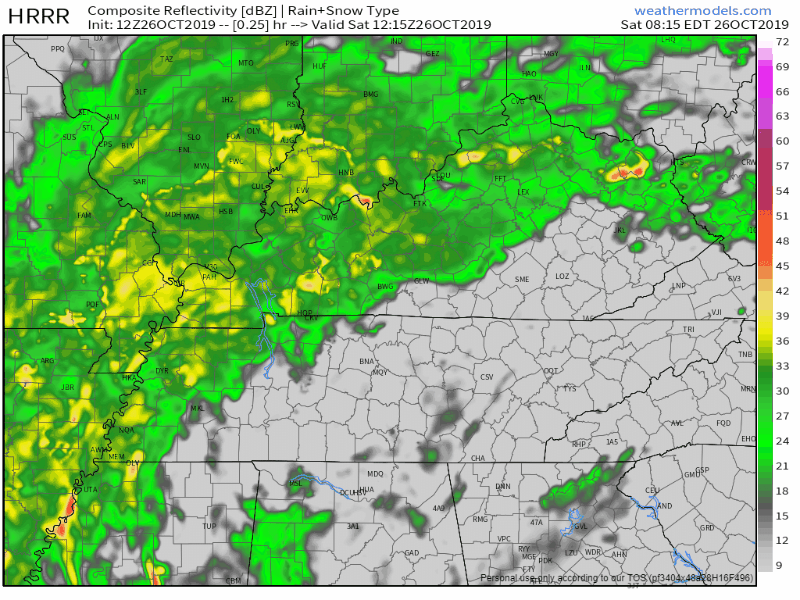 Here is the HRRR also showing winds 10 meters (33 feet) above the surface. Winds around 20 MPH but gusts could potentially reach and exceed 40 MPH.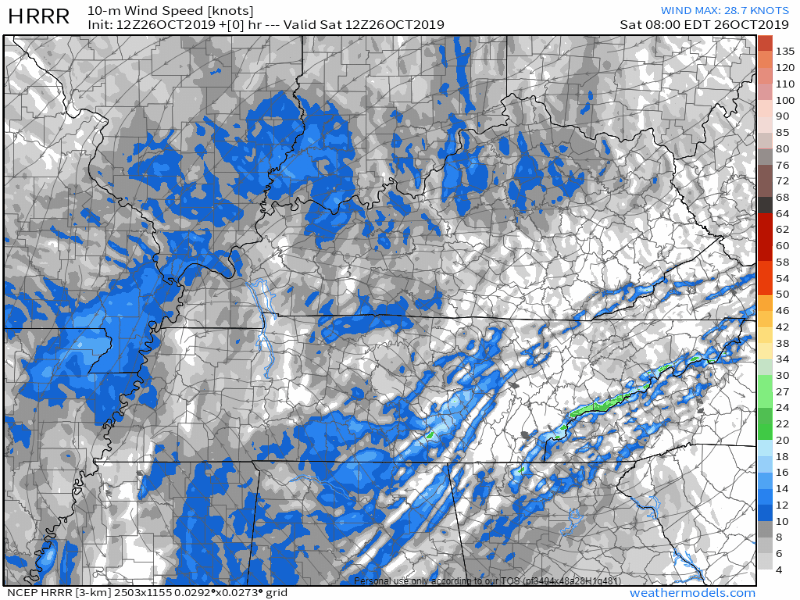 Drying off on Sunday with Cooler Temps
We get a break from both the rain and the wind on Sunday. Clear skies and 68°F.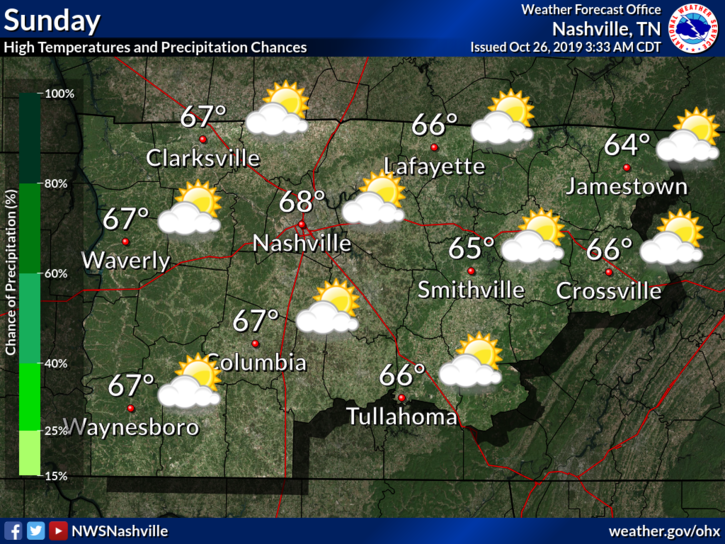 Should remain dry and cool for the remainder of the weekend.
Dry Weather Continues for Monday, Rain Again on Tuesday
The dry weather for last a couple days, then we hint at getting back into another active pattern with rain chances Tuesday night into Wednesday.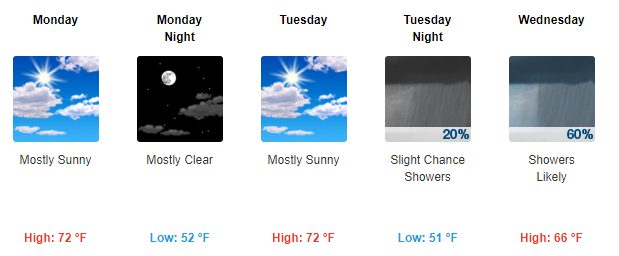 This is subject to change as we approach next week. For now, just keep that umbrella on hand and try not to get blown away.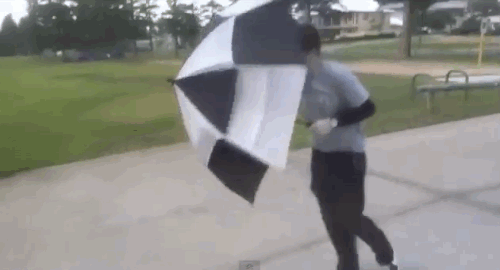 As always, check back for updates to the forecast as more information becomes available!