Rain is Gone, Sunny Skies are Back
Rain: passed.
Skies: mostly sunny.
Overall, beautiful weather today with a high temperature of 67°.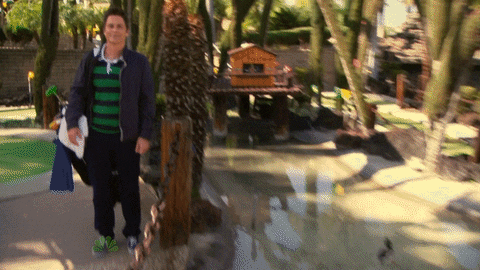 Great Fall Weather Continues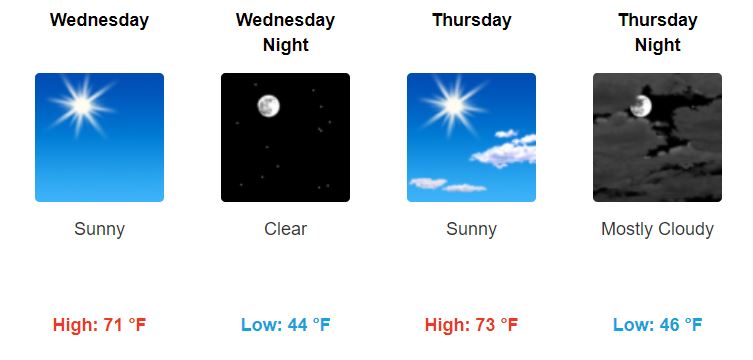 High temperatures gradually warm back up to slightly above-average.
Low temperatures will be a little chilly, so be sure to pack a jacket if you leave for work early in the morning.
Have I mentioned I love Fall?
Chance of Rain Returns Friday through the Weekend
Bear with me, because this is also when all of the uncertainty begins.
Forecast becomes very uncertain from Friday through the weekend as the 00Z GFS and ECMWF continue their standoff on how the upcoming weather pattern will evolve. GFS continues to show a very progressive solution with a frontal passage moving through the region quickly Friday and Saturday, followed by cooler temps. Conversely, the Euro remains steadfast in its depiction of a slow-moving cutoff upper low bringing us several waves of rain as well as much warmer temperatures.

NWS-Nashville AM Discussion, 10/22/19
Basically we could have two totally different outcomes according to the models. We could see a little rain with cooler temperatures, or potentially a lot of rain with warmer temperatures. Yikes.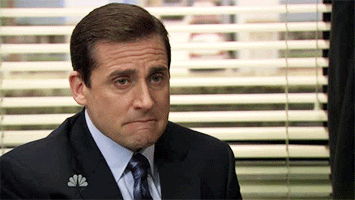 Because of the uncertainty, current PoPs (probability of precipitation) are on the lower end for Friday and Saturday.
Current forecast for temperatures this weekend? 67° Friday, 65° Saturday, and 71° Sunday.
This is all subject to change, especially if models begin to look more like the EURO. If the EURO's outlook begins to pull through, we could see an increased chance of rain and increased temperatures.
As of right now, I wouldn't cancel any plans, but definitely keep an eye on the forecast and have a backup just in case. This is still a few days out, so hopefully models begin to come to an agreement soon.