Weekend starts off with a chance of rain
We start off the morning a bit chilly, about 45°F at the time of writing this (7:50 AM.)
But it'll warm up quite well into the afternoon, with our high approaching the low 70°s.
Tropical Storm Nestor will be working its way inland today, which is the reason for the slight chance of rain today.
Below is a run of the HRRR model, looking less and less likely we'll see rain from this event.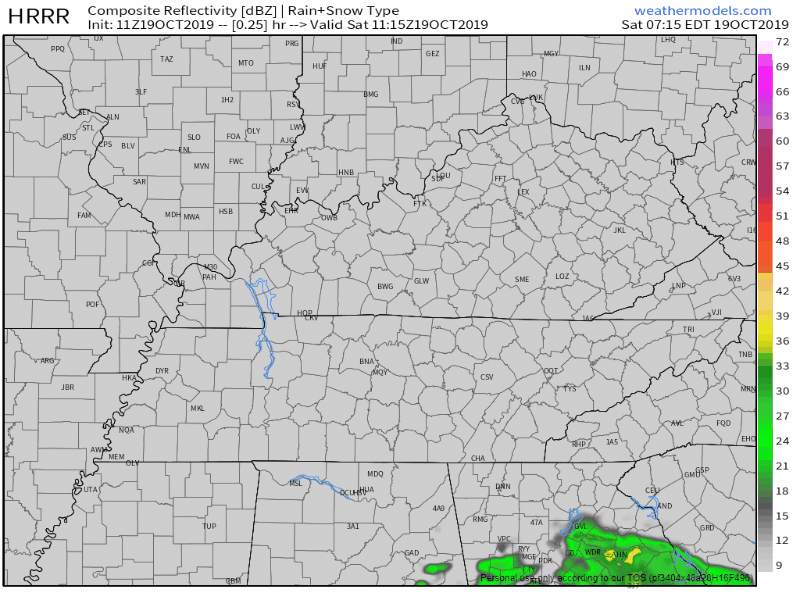 The NAM3 model is a bit more confident in our area seeing some scattered showers.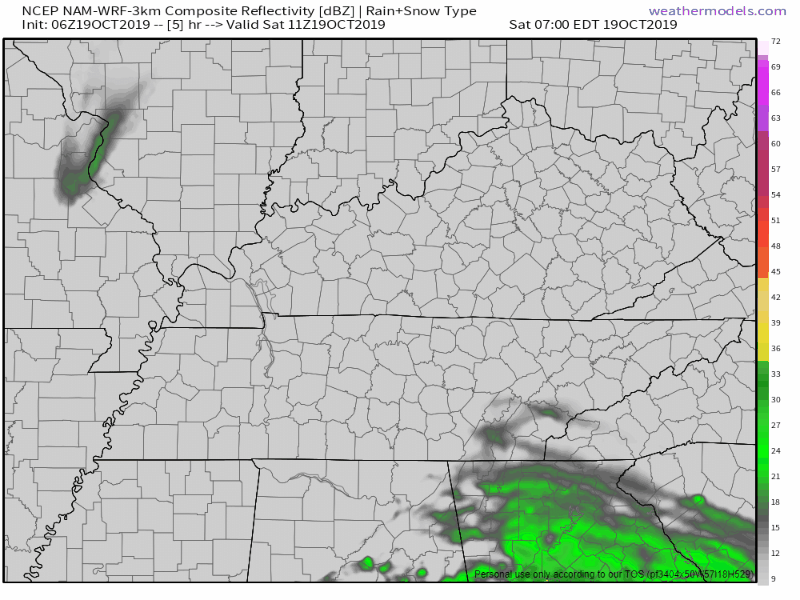 The difference between these two models will be for the track. Will Nestor be 50 miles more to the west or to the east? If it's more to the west, our rain chances will be increased. More to the east? Less likely to see rain. It boils down to that specific detail.
Warm-up toward average temperatures
The start of a warm-up begins Sunday, allowing our high to get into the upper 70°s.
This will begin to set the stage for the stronger storms on Monday as dew points begin to creep into the 60°s.
Possible strong to severe weather on Monday
This is something we haven't really talked about in a while: the risk for severe weather. Now, this isn't anticipated to be some huge event or anything, but it is worth keeping an eye on and being aware of.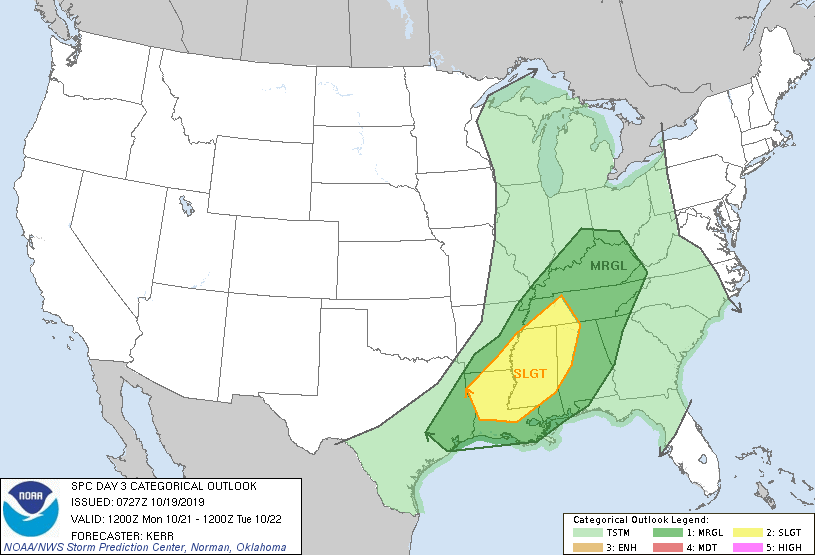 The greatest threat will be one or more lines of strong to severe storms with damaging winds, lightning, and heavy rain. The probability of a severe weather event within 25 miles of you is 5%.
Here are some super technical details about the severe weather risk. I'll explain it below:
A strong cold front approaching from the west will begin spreading widespread rain and some thunderstorms into Middle Tennessee mainly Monday afternoon and Monday night. At this time, it does appear that some of the storms will be strong as surface dew points creep into the low 60`s ahead of the frontal boundary. In addition, both the GFS & Euro suggest a 35-45 knot 850 mb jet will set up just ahead of the front, which isn`t excessive, but is also something we haven`t seen for awhile. Therefore, rainfall may also be heavy at times, as 24-hour QPF values covering Monday and Monday night are generally 1 to 1.25 inches. Given that the surface low will be so far to our north, clearing after fropa should be rapid with no wrap-around effects, and high pressure should build in rather quickly.

NWS-Nashville, Forecast Discussion this Morning
Some cold air will be moving in, forcing the relatively much warmer and humid air up. This will cause storms to form and develop. Winds around 1 km up will be a bit stronger than we've seen in a while, but it's nothing extreme. Very heavy rain may be possible at times within stronger storms.
So as always, stay weather aware. Have a way to receive updates for any watches or warnings that may be issued. Turn on that weather radio if you have one. It's always a great idea to have a way to get updates for severe weather, even if it is a relatively lower risk. You never know.
Check back to updates to the forecast as we approach Monday, and be sure to follow us on Twitter @NashSevereWx.