Beautiful Thursday
Other than waking up to some very chilly weather, I have no complaints about today: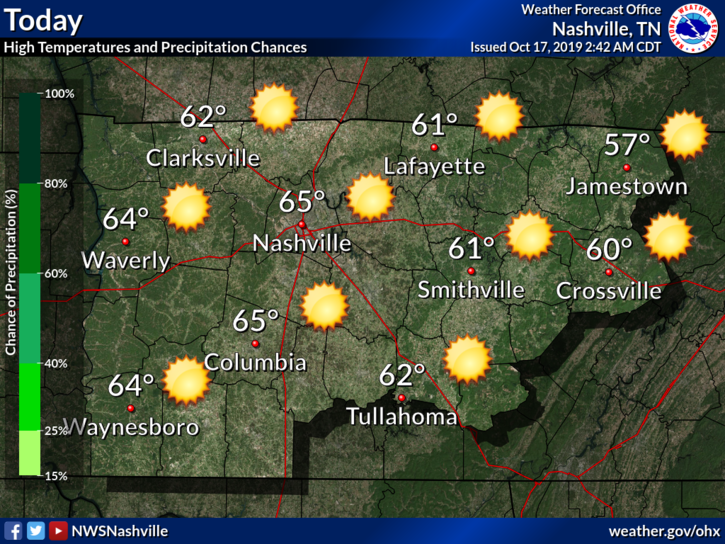 If you're out tonight or early Friday morning, be sure to bundle up:
Expect a repeat performance today and tonight with clear skies across the region and temperatures running about 5 to 10 degrees below normal which may again result in patchy frost tonight, particularly across the Plateau.

NWS-Nashville AM Discussion, 10/17/19
One way to help battle the cool mornings?
Gradual Warm-Up, Slight Rain Chance this Weekend
Here's a peek at the rest of the week:

Friday: Beautiful.
Saturday: Small chance of rain, but looking less likely as models are shifting. Would not cancel any plans as of right now, but we will keep you updated.
However, the past few model runs have shown a pronounced eastward shift with this system, particularly the GFS and NAM, although the latest ECMWF has shifted this direction as well. If this trend continues then Saturday`s system may miss the area almost entirely to the east, but for now will keep low-chance PoPs going given the uncertainty with this system.

NWS-Nashville AM Discussion, 10/17/19
Sunday: Also beautiful. I love Fall.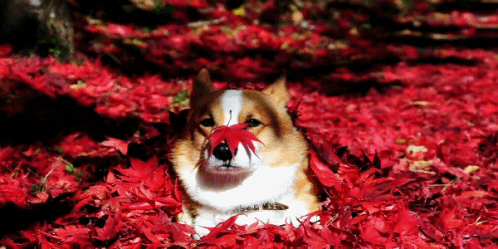 Monday Brings Another Cold Front
In case you're already making plans for next week, we are looking at another cold front possibly moving through Monday afternoon or evening. NWS-Nashville elaborates some below:
Widespread rain and a few thunderstorms are likely as the front moves through. Low- and mid-level wind fields will be more than supportive for strong to severe storms but instability remains a major question mark. For now models do not indicate enough moisture return to produce any appreciable instability for strong storms, but this could change especially if the system slows down.

NWS-Nashville AM Discussion, 10/17/19
Right now there is uncertainty. We will probably see rain. We could also see storms, but we aren't positive how strong they could be (if we even get any). Storm-fuel looks low right now, though that could change.
We will be watching over the next few days, but aren't concerned at the moment.
Drought Monitor Update
So far, it looks like much hasn't changed much for our area since last week: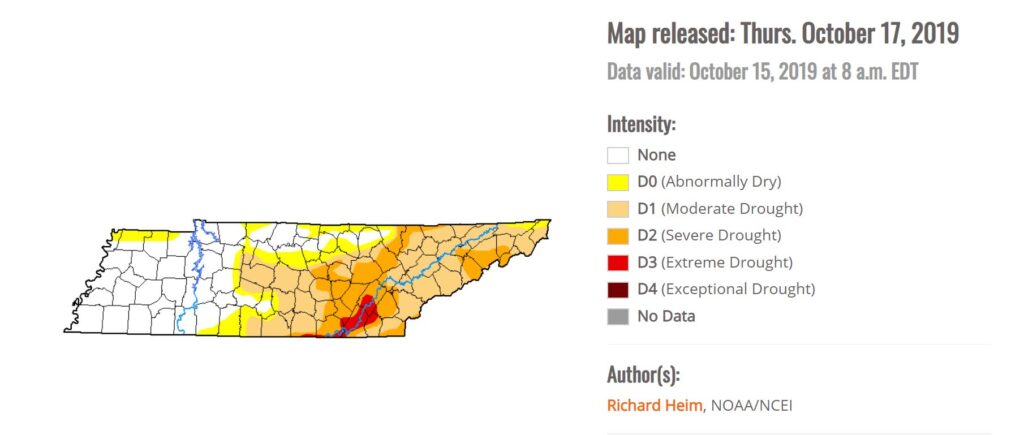 Unfortunately, our friends in the southeastern part of the state are now experiencing "Extreme Drought."