Today's weather is glorious. But, first, a word from our sirens.
Many of you heard Metro's tornado sirens blow at noon today. You were like, "it's not Saturday." That would be correct. The Office of Emergency Management tested the sirens today as a part of the system upgrade. The gist of this upgrade is that the only sirens that will activate are ones located inside the tornado warning. Good times!
Today
At noon, our temperature at BNA was 74°. 77° is our expected high today under a mix of clouds and sun. Enjoy this. Tomorrow will be…different. Why? Enter: Tonight.
Tonight
A Fall cold front will march through tonight. Showers and a few thunderstorms will come with it. We think evening plans should be in good shape.
The HRRR model shows the front approaching, but the storms really nope out as they approach Nashville. If storms hang on, those N of 40 are more likely to have them pass overhead.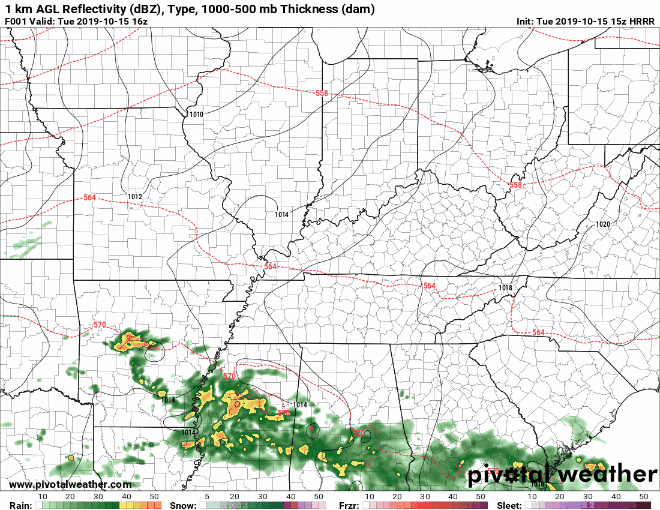 The Nam 3km model keeps the line together, but it doesn't look strong.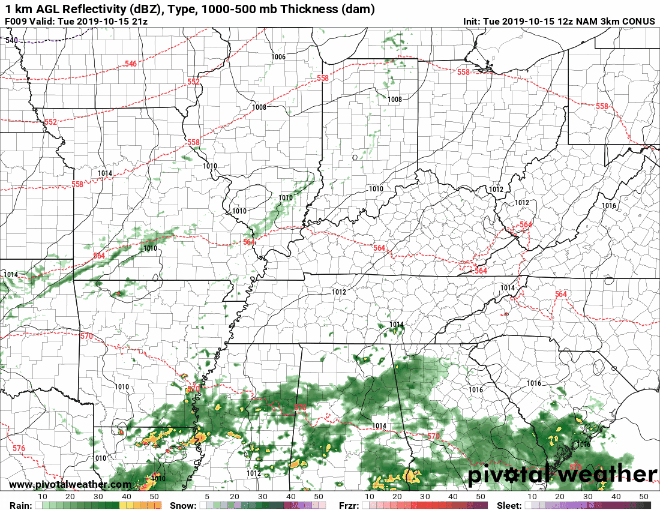 What we're expecting: During the night, scattered showers and isolated thunderstorms could come through. Rainfall amounts look to be less than a quarter of an inch. Neither the Storm Prediction Center or our local National Weather Service office expect severe weather.
Wednesday
Behind the front, weather vanes will flip around into a N wind which will gust into the 20 mph range. Skies will begin to clear, but temps will struggle to reach 60°. If we get some good sun, we'll top out around 62°. It's a jacket/wind breaker day.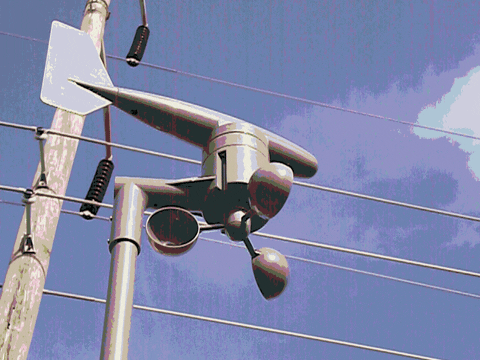 Thursday Through the End of the Week
Thursday, Friday and Saturday look like nice sunny days with temps warning each day.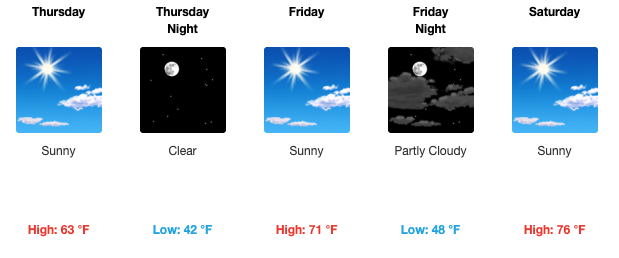 "Models are still out to lunch regarding any agreement on the pattern Sunday, Monday and Tuesday, but it does look clear that some showers will be around Sunday and another cold front will sweep through the mid-state Monday or Tuesday next week." – NWS Nashville
Stay tuned as the forecast gets tweaked for the weekend.