Showers Moved In This Afternoon
You're probably going to need that rain jacket if you have any evening plans.
The NAM3 shows showers being more scattered than the HRRR, but still pretty concise on timing:
Not a complete washout tonight however. Only expecting around 0.16″ of rain from this, but will definitely soak the ground.
Chilly Start To Saturday, Cooler And Pleasant Weekend
Brace yourself for a little bit of cold if you're going out Saturday morning. Wind chills will be near 39° at 8AM.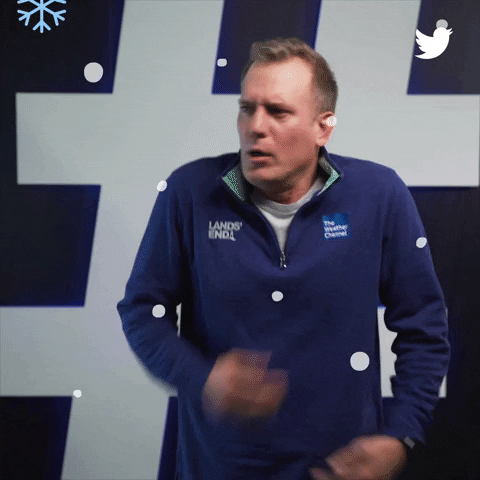 We will rebound a bit, but still remain a little cool and reach 62° for the high.
Sunday will have another cold start, wind chills in the low 40s in the morning. By the time we reach the afternoon though, we'll be a bit warmer, up to 70°.
Beautiful Columbus Day Before Rain Chances Return
Monday (Columbus Day), will be really nice. High of 75°, mostly sunny. Not that humid, dewpoints in the mid 50s.
Rain chance returns on Tuesday and Wednesday with highs in the mid 70s.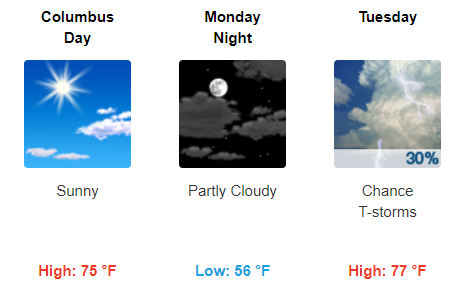 Check back for more updates!