Last night I got a bit chilly and said I was ready for summer to return.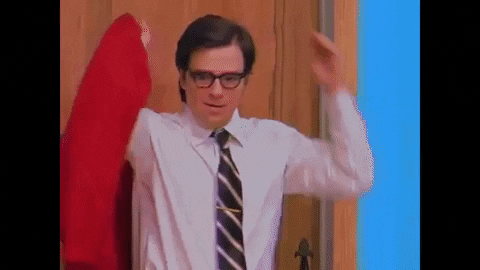 IDK if I'm ready for lows the 40s this weekend. I hate the cold. At least we'll get highs in the 80s Wed-Fri.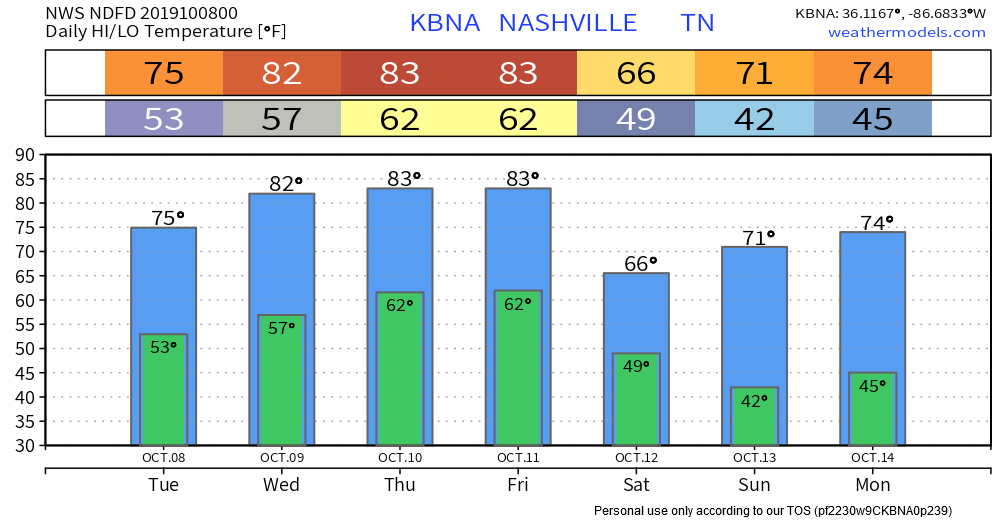 Clouds slow to roll out today. Pretty nice week ahead. Until the weekend anyway.
Early-weekend rain likely.
Current [weather model] runs show the best chances for precip Friday night into Saturday morning when both models have rain over the region, with lingering chances into the day Saturday . . .

NWS-Nashville, Forecast Discussion, 10/8/19
Models aren't in synch on timing. About 6 hours different. Most likely ETA is from after midnight Friday night to noon Saturday. However this range may shift backwards into Friday night or linger longer into Saturday, so Friday night football shoe and jacket choosers should have an eye on the forecast.
Washout not expected. Current total rainfall estimate is 0.2″, see the below map.
0.2″ is usually the amount that causes rolly ball rainouts for low-lying poor-drainage fields. Few areas may see a little more, others a bit less.
Sunday looks rainless. Next rain system may be the following Tuesday (one week from today), but the data is all over the place. It doesn't know and neither do we.
We've got a hoodie if you need one: