A good soaking rain arrives tonight through Monday morning.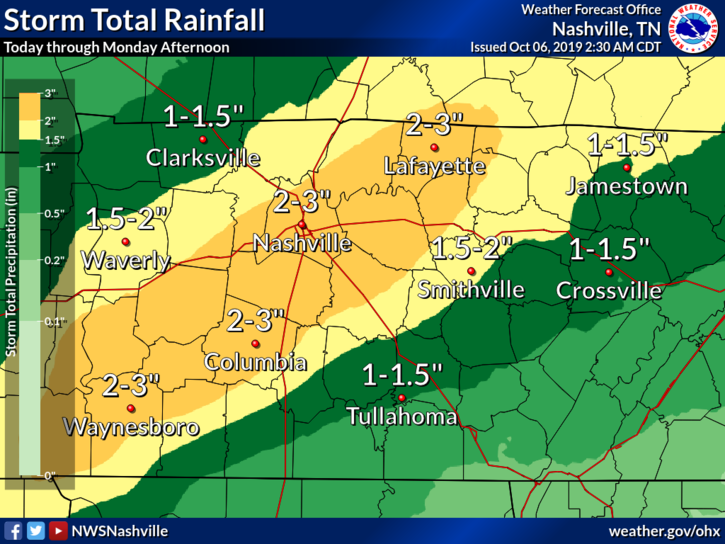 Most of this rain will fall between 7 PM Sunday and 7 AM Monday.
Rain should be mostly/completely over by lunchtime Monday.
Then the Cold Front Sweeps Through
Humid air will be swept away, as dewpoints dive from the upper 60°s to lower 50°s in about 12 hours.
A stiff north breeze will prevent us from reaching 70° Monday afternoon. Look for 51° Tuesday morning.
Afternoon temps will flirt with 80° this week. It's never a smooth, gradual descent into Fall. More like a roller coaster.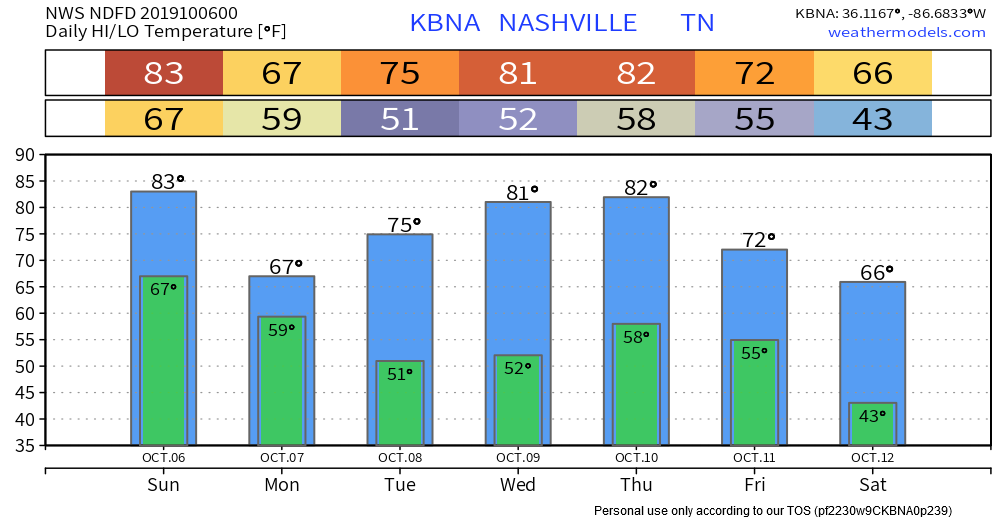 At least it's a clear departure from record-breaking heat.
Another Cold Front, Rain Chance Friday, Chilly Saturday.
Here comes another rain-causing cold front. Models differ timing-wise by 12 hours. This may end up being a Saturday morning thing.
Behind this front, we are looking at the coolest air mass of the season so far. Highs on Saturday will likely not get out of the 60's and I wouldn't rule out some upper 30's Saturday night.

NWS-Nashville, Morning Forecast Discussion, 10/6/19.
We relaunched this week, merch, YouTube Channel, and the financial heartbeat of our operation: Patreon. Thanks, y'all.
NashvilleSevereWeather.com/shop & Subscribe to our YouTube Channel.