Saturday's high is 90°, two degrees shy of the October 5 record from 2018. Humidity will increase through the day.
Kinda summery Saturday night ahead of our first real rain event in weeks. Few models even want to pop off a few showers, IDK, maybe that'll happen but nah. Will check this again in the AM but I'm unimpressed.
Gut vs. Science: Sunday Rain ETA, Dry Titans Game or Nah?
GUT / A FEELING, QUESTIONABLY TRUSTWORTHY, WARNING I JUST ATE MEXICAN.
Rain ETA probably after the game. Probably does not mean definitely. I'm optimistic Buffalo will lose dry. Ask me again tomorrow.
SCIENCE / HONEST EXPRESSIONS OF UNCERTAINTY BASED ON DATA AND EQUATIONS.
Euro model says maybe a weak spot shower early, main rain event late Sunday night; most of the rain Monday. (Model not shown. I mean, I looked at the Euro model. But I'm not supposed to post it because Europe).
The NAM3 model from Sunday noon to Sunday midnight is dry: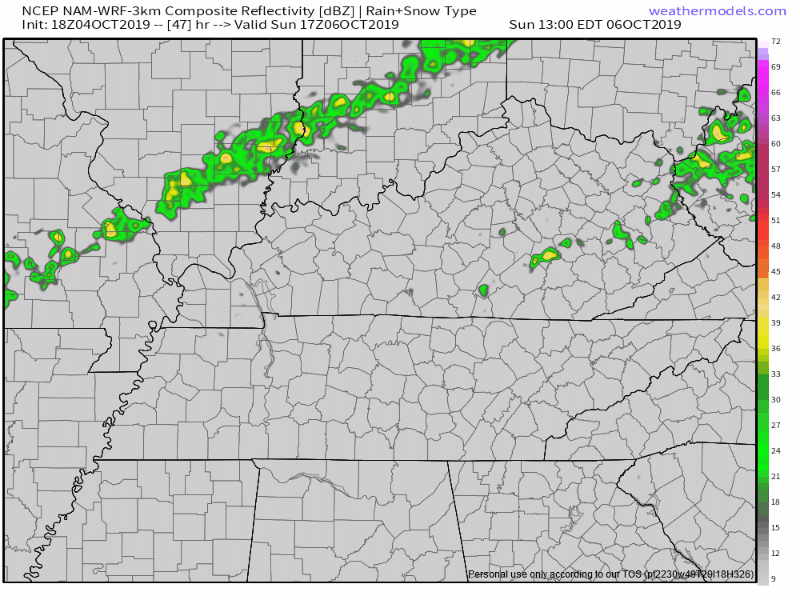 Only the GFS model predicts rain through the day Sunday, including the game.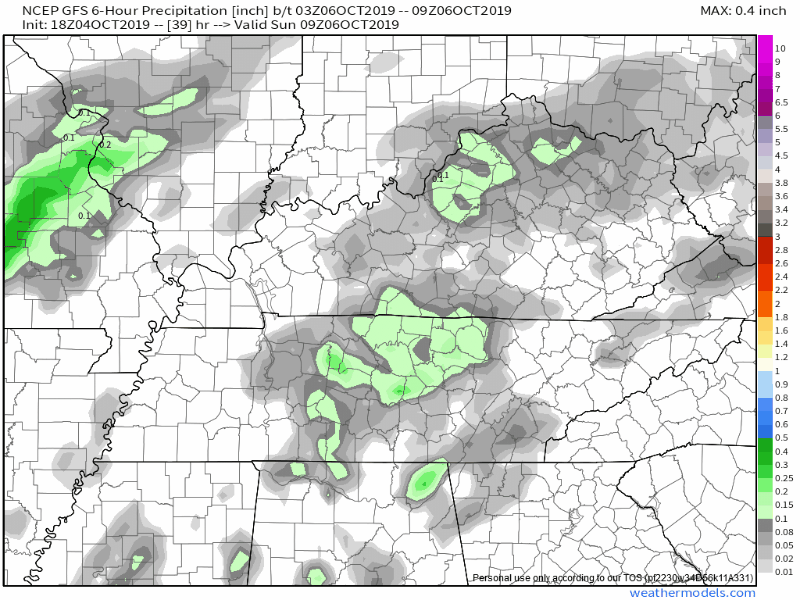 When the data "disagrees," ask the experts.
NWS-Nashville atmospheric scientists think rain is "likely" beginning Sunday around 1 PM & lasting through the afternoon, then rain becomes "definite" 1 AM Monday.
Wait, "likely?" Wut?
Here "likely" doesn't mean what it means in everyday-speak, it means "we don't really want to discount the possibility of rain early Sunday afternoon, but we think the best rain chances are Sunday night through Monday morning."
This intellectual honesty should fill you with confidence in your federal weather forecasters; with ample moisture showing up Sunday afternoon ahead of a cold front coming down I-24 from Kentucky, discounting rain chances during the game is irresponsible.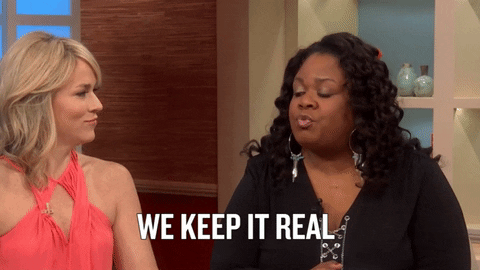 But, the data is inconclusive, and if we went with the GFS model most times, well, that would be stupid.
Even if it rains Sunday afternoon, doesn't look like a washout. Will be humid though, and temps low 80°s. All models agree most of the heavy rain will fall late Sunday night into Monday.
Thunderstorms technically possible but nothing severe. You probably only care about Sunday afternoon lightning, which looks unlikely. I don't want to rule it out but right now my gut doesn't even think it'll rain. We will watch it, but this isn't a summer airmass where we'll bubble up some huge frog strangler and toss lightning for 45 minutes. Meh.
Tomorrow the weloved HRRR model will start getting the Titans game into range. A model to believe in!
A Good Soak
Most rain will fall Sunday night into the first half of Monday:
Not sure we will get quite that much, most data comes in between 0.5″ and 1.5″. Either way, fight that drought.
Dry weather returns Tuesday, with near normal temperatures.
Highs in the seven-teeeeees yaaassssssssssssss.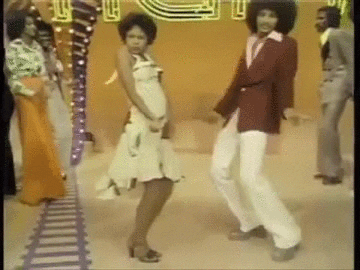 Next best rain chance Friday (for now).
Models continue to differ on timing for precipitation but its looks like at this point the best chances are Friday…although that will likely change.

NWS-Nashville
Fall Finally Arriving
Starting Monday, highs and lows should be close to "climatology" (normal) for October: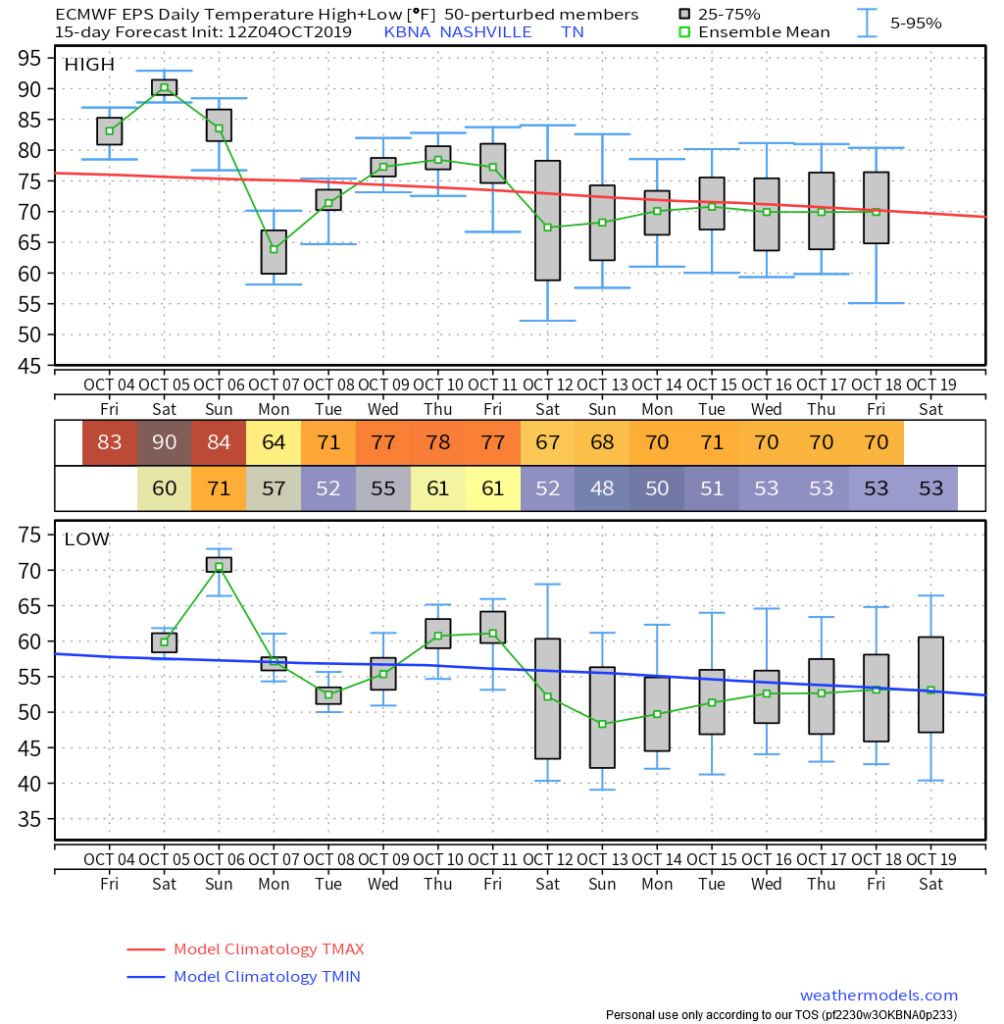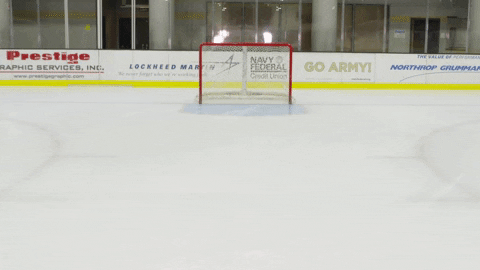 New site, merch, new logo, new banner, big day for us.
We announced relaunch (with Andrew's favorite GIF) this morning, scroll back a post. We are sure there are a few bugs to squash. If you see any, holler, thanks!
NashvilleSevereWeather.com/shop & Subscribe to our YouTube Channel.