Summer is Still Here… For Now
Thursday: hot and dry… again. How hot? Well, we've already broken the 116 year old record for today, which was 92°. This graphic from the pre-dawn hours gave us a forecast high of 97°. NWS is now thinking 99° at BNA with even the possibility of….well, you know…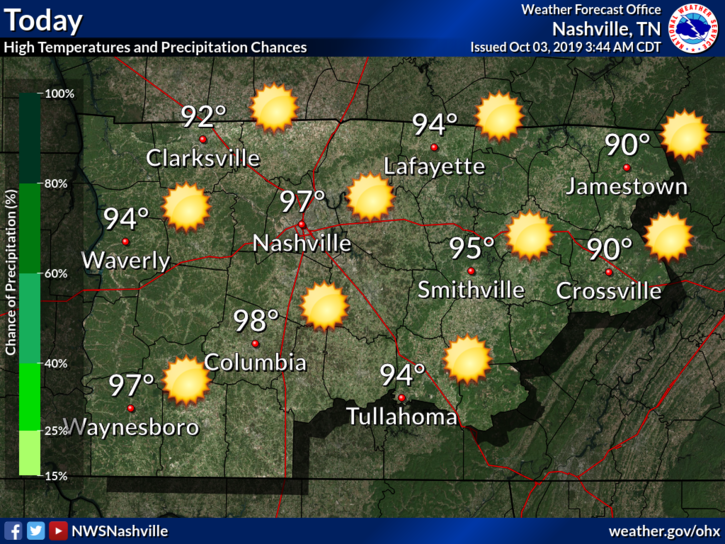 Dewpoints will be in the lower-60s. Not bad but still a little humid.
Cool, Hot, Then Fall Moves In
We finally drop below 90° Friday, though a ridge returns Saturday bringing us back into the 90s. Good news?
"However, that should be the last day of afternoon high temps 90 or above for the considerable future." @NWS-Nashville
Sunday drops back down, and the next work week looks to start out in the mid-70s.
We will also see a drop in dewpoint temperatures. Bye-bye sticky/uncomfortable/oppressive humidity.
We have finally made it to fall.
Chance of Rain Finally Returns!!!
Yes, you read that correctly – we could see rain. It's been way too long.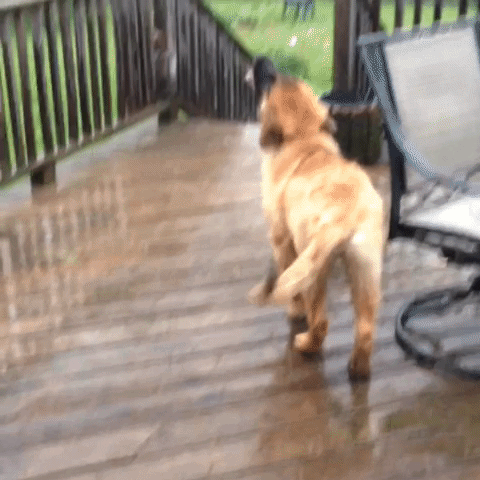 "Thus trended pops to show possibility of sct shwrs/iso tstms Sun thru Mon evening, with numerous shwrs/iso tstms Sun into Sun night…" @NWS-Nashville
I promise I'm not trying to trick you, but if you need visual evidence, here's what the GFS model currently shows: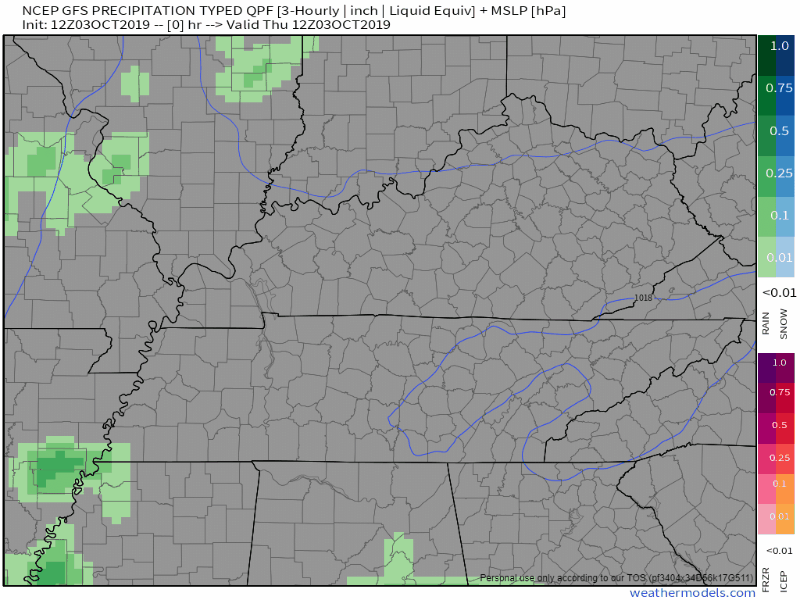 Going to the Titans game Sunday? It's hard to give specific ETAs right now, but I'd pack a rain jacket just in case.
Drought Monitor Update
It's Thursday, which means there is another update to the Drought Monitor: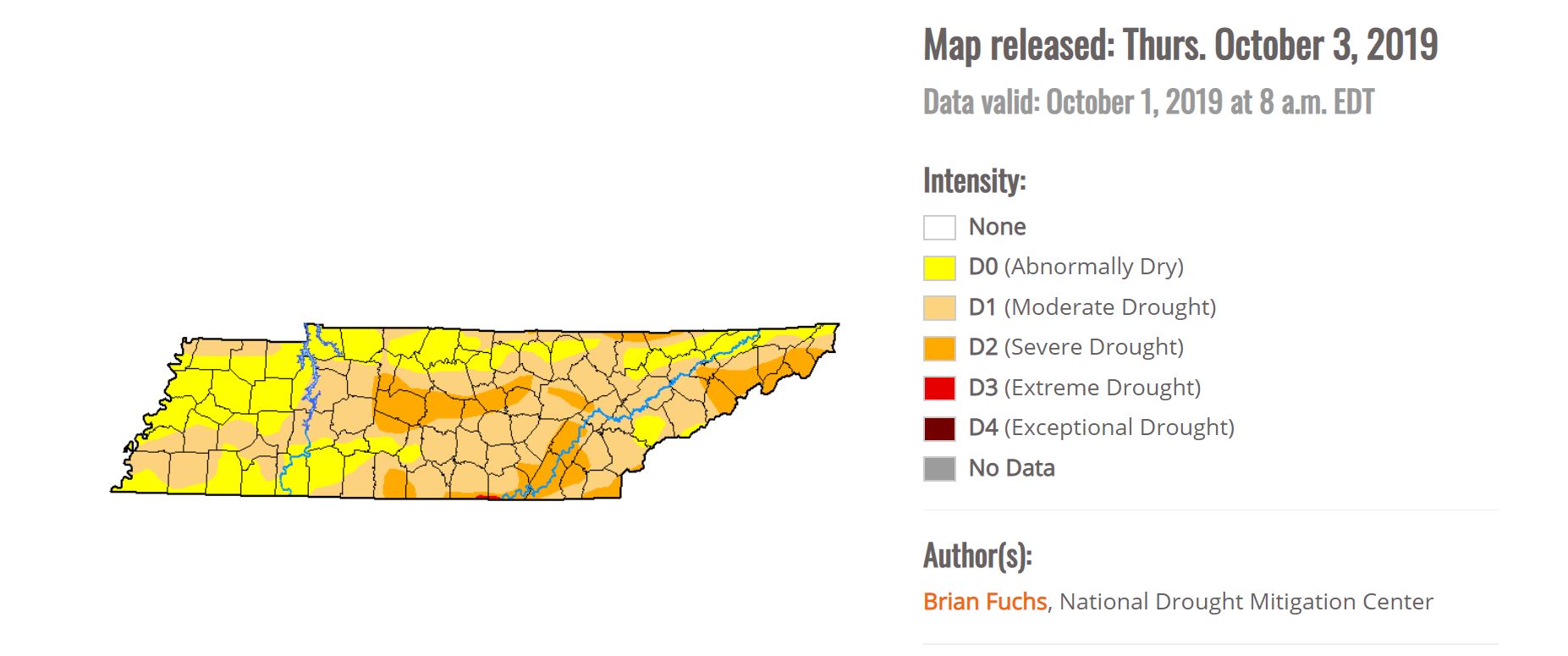 Within the last week, drought intensity has progressed from "Moderate Drought" to "Severe Drought." Hopefully the rain this weekend provides a little relief.
Keep checking back for updates!
---