Okay, this is unnecessary. The heat is STILL going strong.
Expect to hit into the upper 90°s for our high today. Dew points in the low to mid 60°s.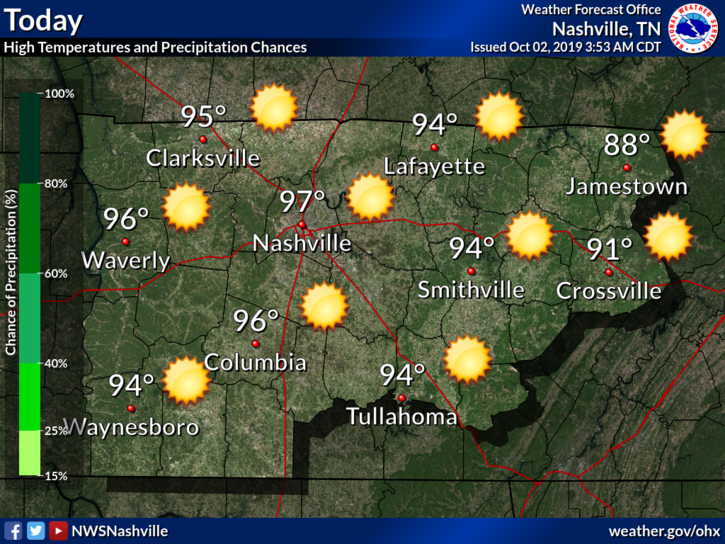 No rain chances until late weekend.
NWS-Nashville has more info:
Yesterday, new record high temps for Oct itself were established at the Nashville International Airport: 98 degrees and at the Crossville Airport: 91 degrees. Like I have done the last couple of mornings, broke out a climate section below with the "hot temp specifics". Along with record high temps for a couple more days, the possiblity also of recored warmest low temp values being set tonight for certain locations across mid state region. Please, like previous days, continue heat safety precautions thru at least thru Thu afternoon, especially if you have to work or be outside for any extended periods of time. For additional information concerning NWS heat safety tips and resources, visit: weather.gov/safety/heat.
Thursday the Last Day of Upper 90°s
Thursdays high is expected to reach into the upper 90°s again, with dew points still lingering around 65°F or so.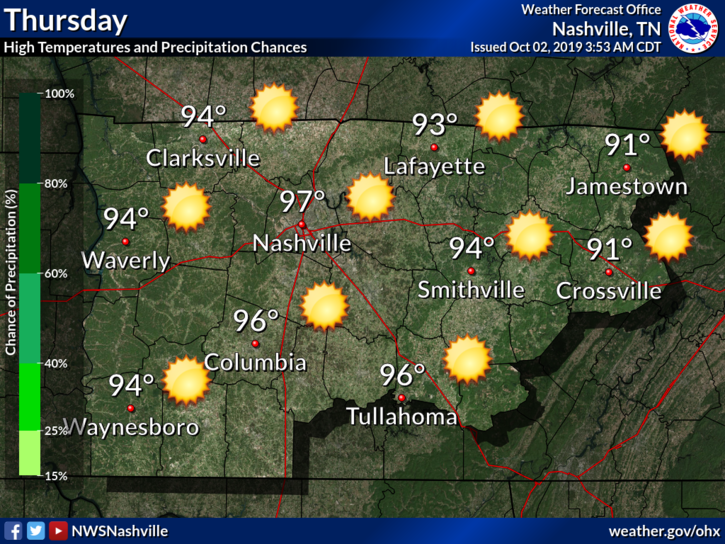 And you guessed it, no rain! This should be our last super hot day. Some good news is on the way.
Our First Half-Cooldown
Friday north winds force down temps to seasonal levels. Check out this model run below:
That's the NAM3 model showing the cooler air mass moving in on Friday morning. Highs in the 80°s.
It's only a half cool-down; expect upper 80°s to near 90° Saturday.
Sunday – Monday Rain, then the Real Cooldown … Fall Weather is Coming
A legit cold front arrives Monday. First expect rain late Sunday (ETA is fuzzy right now) and a wet (maybe a washout) Monday.
Then temps drop and Real Fall says hello. Check out next week!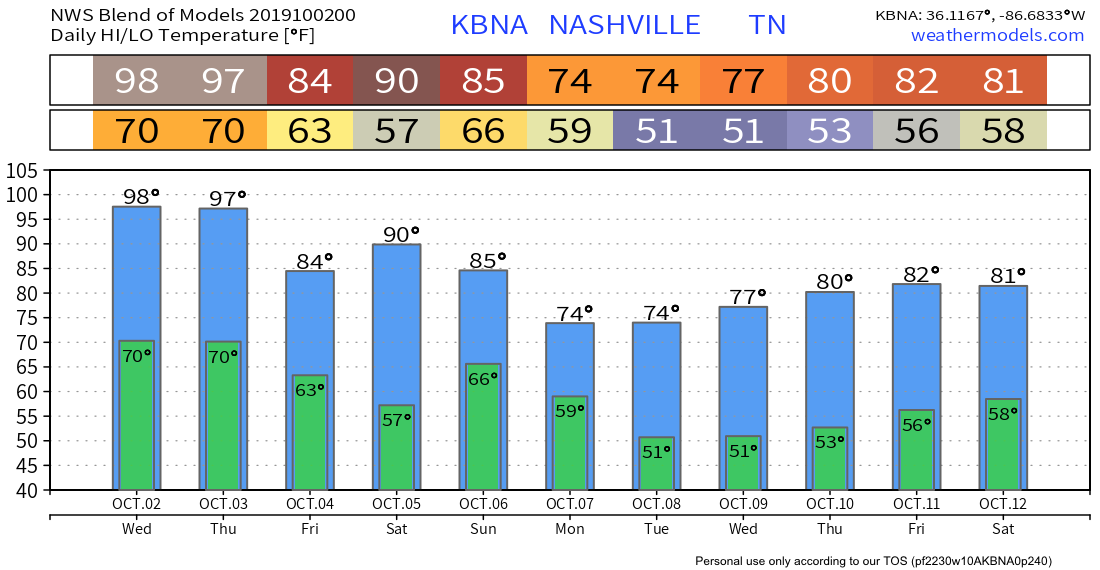 ---