Record Setting Heat Through Mid Week
Highs in the mid to upper 90s now through Thursday. Heat index near or just over 100° every afternoon.
For today and tomorrow…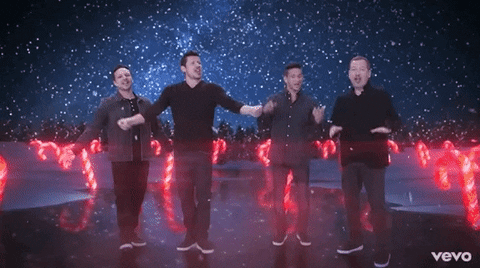 (98° for those who didn't catch the gif), muggy once again. No rain in the forecast…shocker.
Mid 90s continue Wednesday and Thursday. Drought conditions and fire danger will continue through the week and worsen in some areas as we deal with another record setting heat wave.

September Hot/Dry Records…
This will end up the second hottest September ever in Nashville, with an average temp of 80.3° (probably a few tenths more), but unless a volcano erupts we won't set the all-time record 81.3° set in 1925.
With no rain expected today we should finish September with only 0.02″ of rain at the official recording station at BNA. This will be the driest September on record and the second driest month ever (October 1963 has us beat).
Moderate drought continues for Middle Tennessee. This map will be updated Thursday; expect it to be worse.

2019 Will Likely Break the Record for Most 90° Days in Nashville
The record for the most 90° days in Nashville during a year is 96 from 1954. Today will be the 95th day.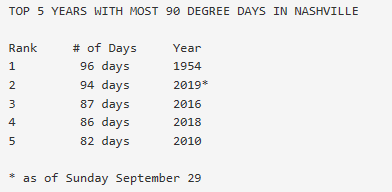 Expect to tie this record tomorrow on October 1, then break it October 2.
But….There Could Be A Cold Front Relief Coming!
In the sense of the word, yes. Models have been showing a cold front moving through Thursday night into Friday, dropping temps down to just the low to mid-80s for the weekend! Dewpoints are also expected to drop down into the upper 40s and lower 50s.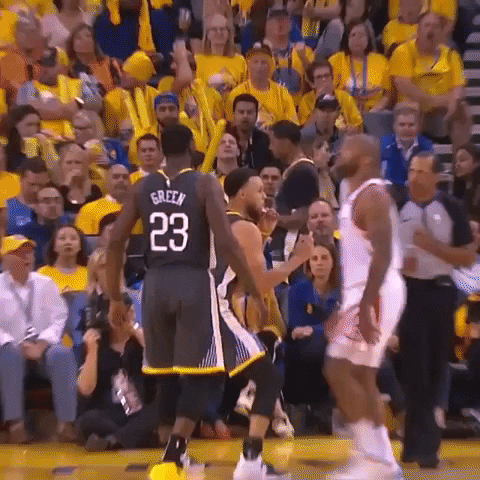 That's not cold, but it's colder.
This front brings along with it a small rain chance late Thursday/Friday, but we all know that's not too likely. The Euro model thinks the front passage will be dry.
It's a shame I'm getting excited about talking about mid-80s relief from the heat as we head into October. Where's Fall-though/Falltho/Falldo.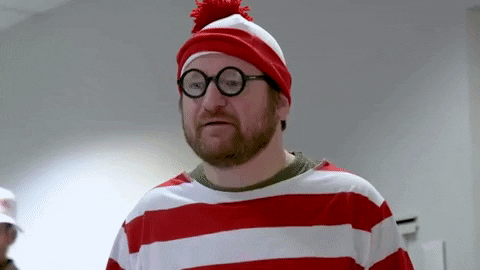 Editor's Note: This Where's Waldo joke was mine. Do not blame/appreciate Bryce for that.
Check back for more updates!