Another Hot, Dry Day
High temps will reach 96° Sunday (record high is 98° set back in 1953). Heat index 98°. Touch of humidity (not oppressive).
What else is new?
The HRRR model throws us widely scattered, brief showers, but I wouldn't count on them.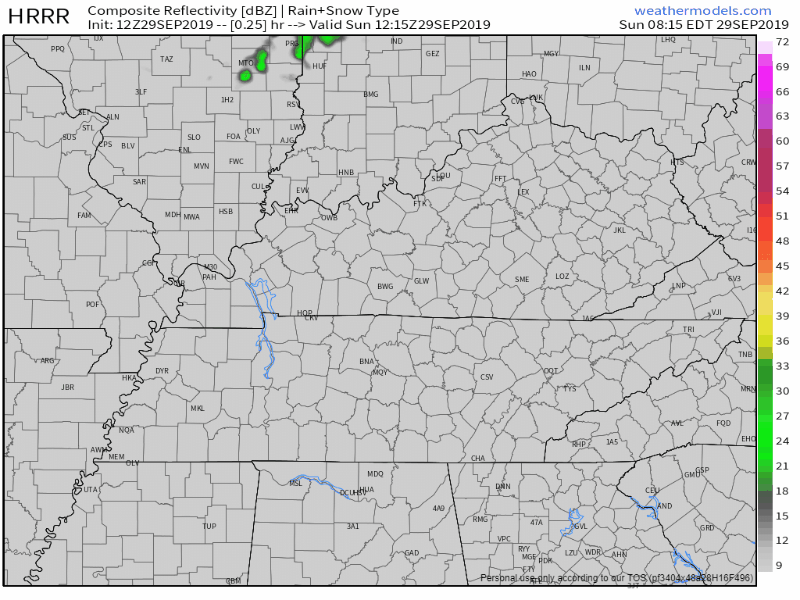 This model has often (recently) predicted these showers in this high-pressure weather pattern. Rarely happens tho.
More Record Heat Ahead
"A strong upper level high pressure system will keep record-setting heat going through midweek, especially high temperatures. Afternoon heat index values will be in the upper 90s to around 100…" @NWS-Nashville

How hot has September been? Gross graph for our temperatures this month: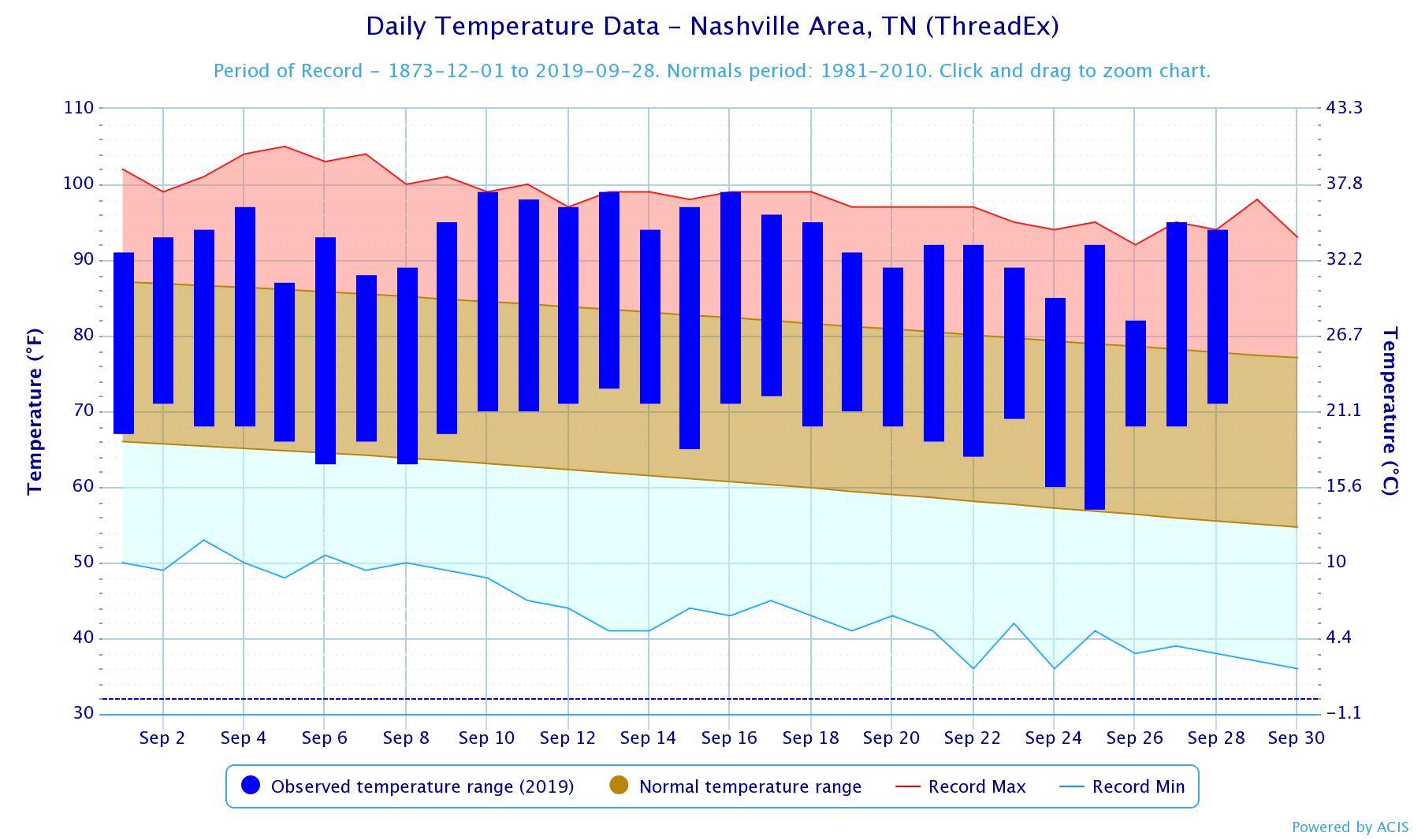 Several records for high temps were broken this month, more September records may fall this week. The end-of-September climate summary will be 🔥.
Doubt September will be the hottest September on record (1871); looks like top 5.
Record Dry September
Precipitation totals for September so far are that green line laying on the floor.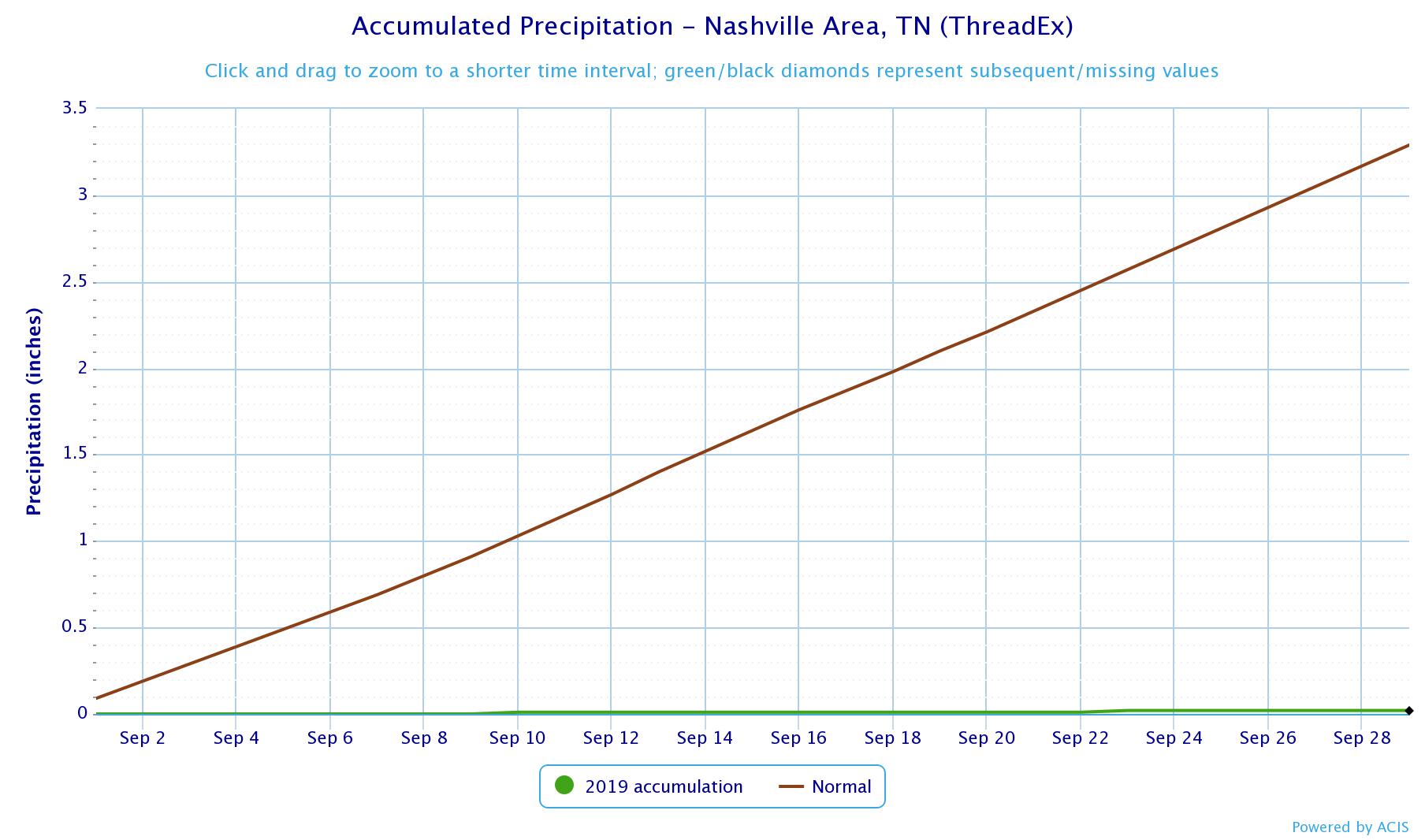 Officially a whopping 0.02"; the red line is an average September.
Our driest September on record is 0.13 inches set in 1903. Yikes. Probably breaking that record.
These hot and dry trends are why we are currently experiencing a "Moderate Drought."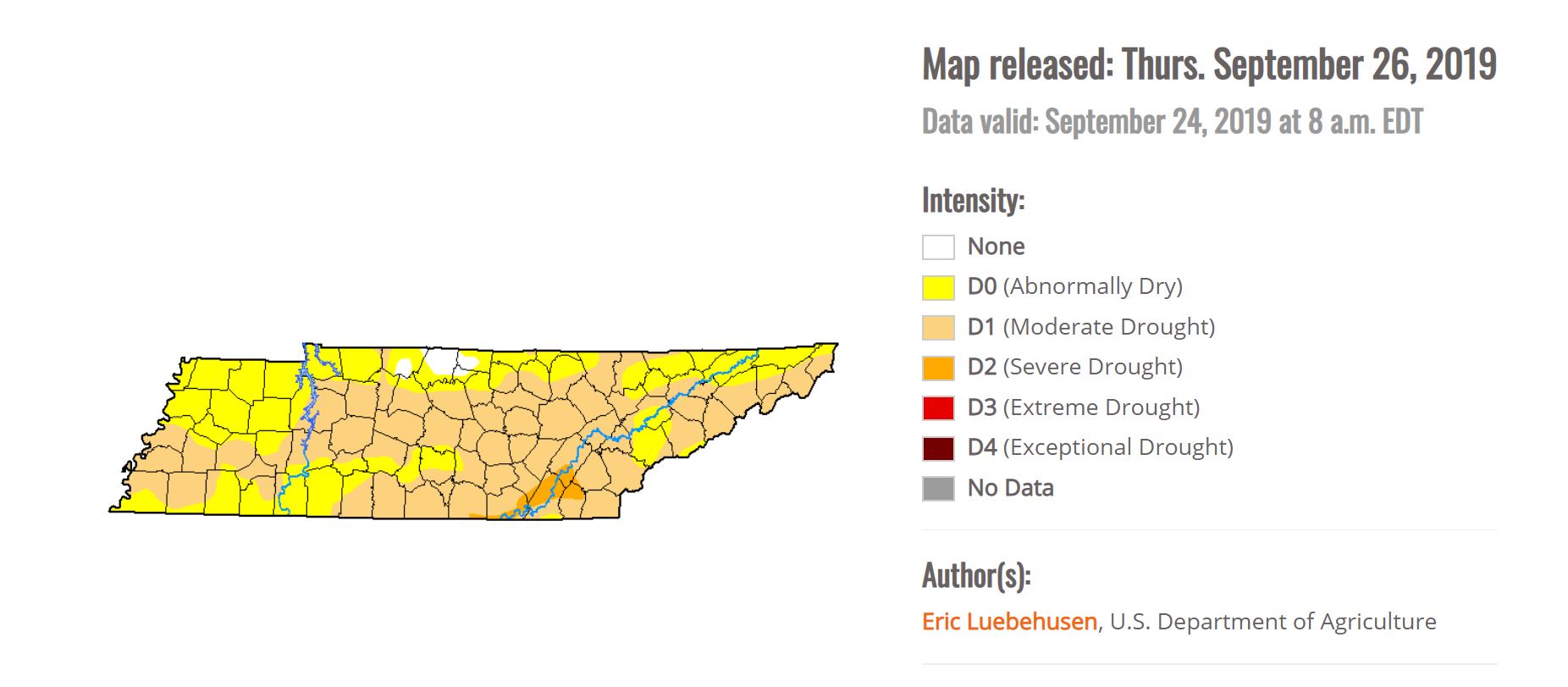 End of Week Cold Front?
Relief? Cold front? What? Here's what NWS-Nashville says:
"Late week, models show the center of the upper ridge shifting well to our southwest, allowing some relief from the heat. Models differ with arrival of a cold frame in the Thursday or Friday time frame."
Current high temperatures for Friday drop to 84° and Saturday looks to be a degree cooler.
Dewpoint temps will also drop to the 40s and 50s. Goodbye gross humidity.
I can't guarantee it's here to stay just yet, but Fall is finally making an appearance, and I couldn't be happier.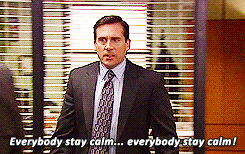 What about rain chances?
"NBM and some other blends keep forecast dry, but it is rare to have a summer-like front without any storms. We will post a 20 pop for Friday, and a small pop may be needed for Thursday. But, any rain with the front will not make much of a dent in the dry pattern."
Not likely, but not impossible. Also important to note if we do rain, it won't be a lot.
We will take what we can get, though.
Keep checking back for updates!
---