Beautiful Friday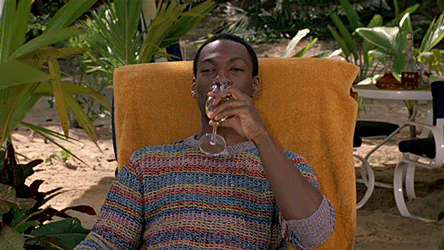 We've got great weather to end the workweek today for Middle Tennessee.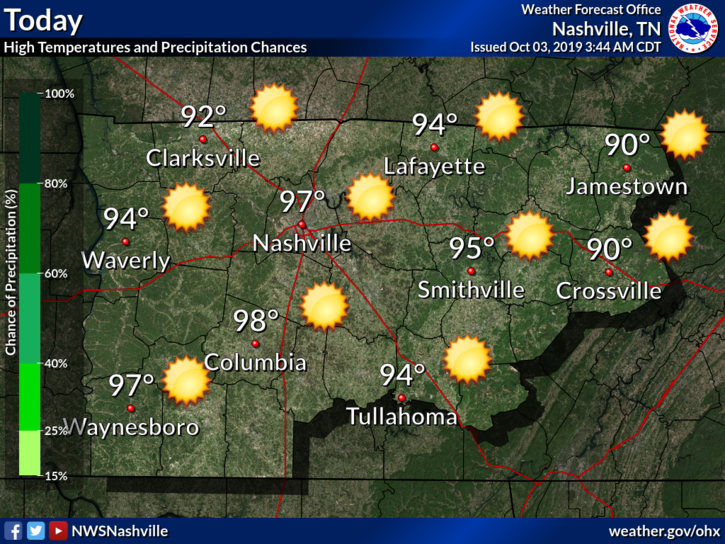 Cooler than the past few days, but more importantly, lower dewpoints! We'll be up to 89° today, but the dewpoints are actually going to be our friend today and stay in the 50s!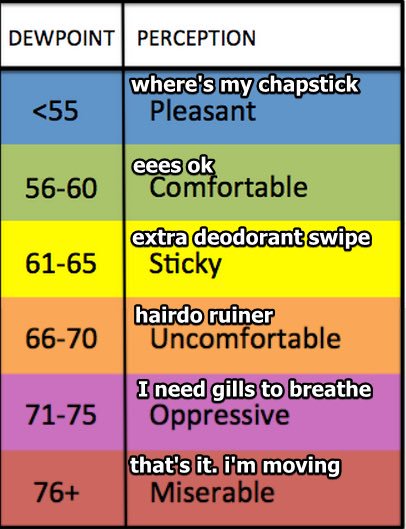 Low Dewpoints Continue Through The Weekend
Copy and paste today onto Saturday and Sunday and you've got your forecast!
Lots of sun ahead for us this weekend, highs in the upper 80s and continued dewpoints in the 50s. Perfect weather for those of you heading out to the Pilgrimage Festival this weekend, just bring some sunscreen.

You might even feel a little coolness overnight as lows drop down into the mid 60s.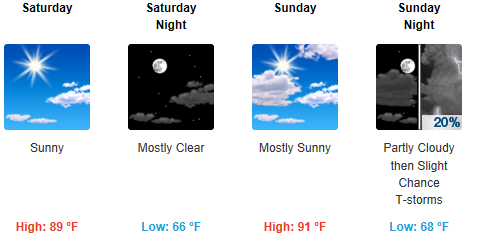 What About Rain?
Unfortunately, we're not looking to see much of a chance for rain in sight.
Best chance would be Monday, but very widespread with only a few hundredths of an inch North of I-40.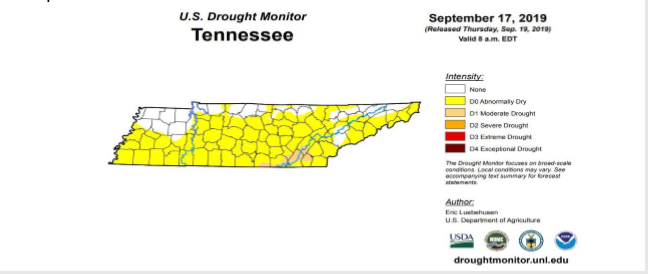 We're still "Abnormally Dry" here and this looks to continue without relief in sight. Lower dewpoints and dry conditions will increase fire danger. Tennessee Division of Forestry will require burn permits staring on Monday September 23rd.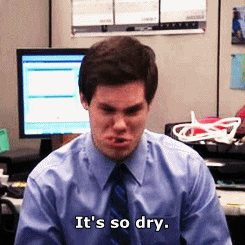 Check back for continued updates!