Wednesday? Nothing new. The Heat continues.
Hot, unfortunately. The heat continues into the middle of the month.
High today expected to be in the upper 90°s. Dewpoints in the mid 60°s. Bleh.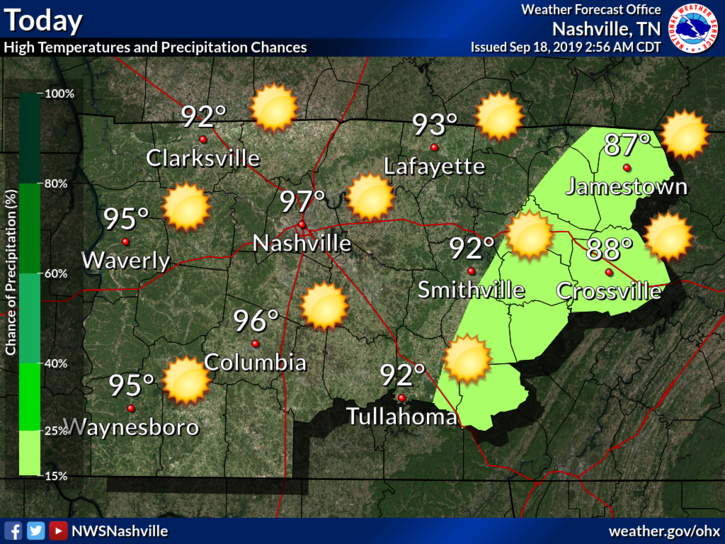 Any relief coming?
NWS-Nashville:
Surface observations this morning show it`s (surprise) another warm and humid one with current readings in the 60s and 70s. Some patchy fog is noted mainly over eastern counties, and cannot rule out a few dense spots. Otherwise, another unusually hot mid September day is on tap, although at least highs look to be a degree or two below yesterday`s levels. Models continue to show a surge of slightly cooler and significantly drier air coming down the east side of the Appalachians then spreading westward into our area later today.
Just barely. We might be dealing with some dry heat instead of our typical muggy heat. Let's check the dewpoints on the models!
The HRRR has that drier air settling in this afternoon and tonight, with another surge tomorrow: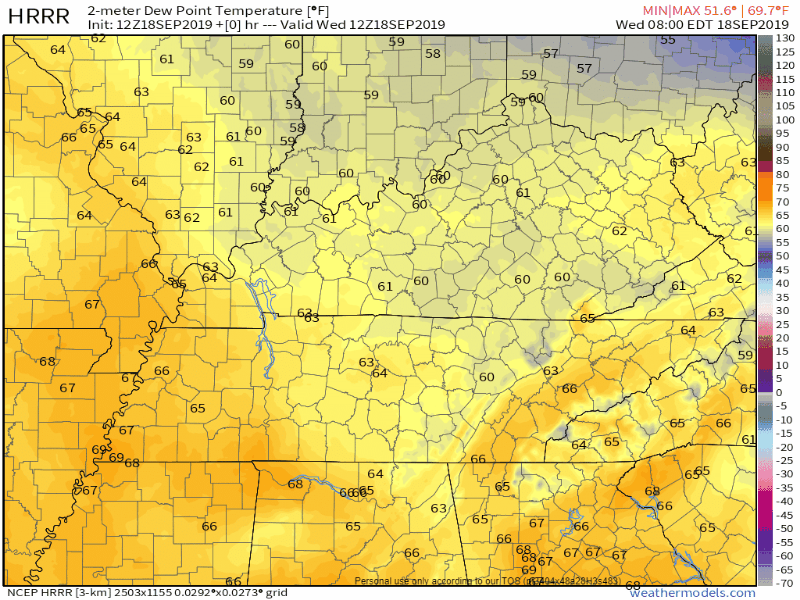 The NAM3 is much more delayed and does not have the initial surge for today: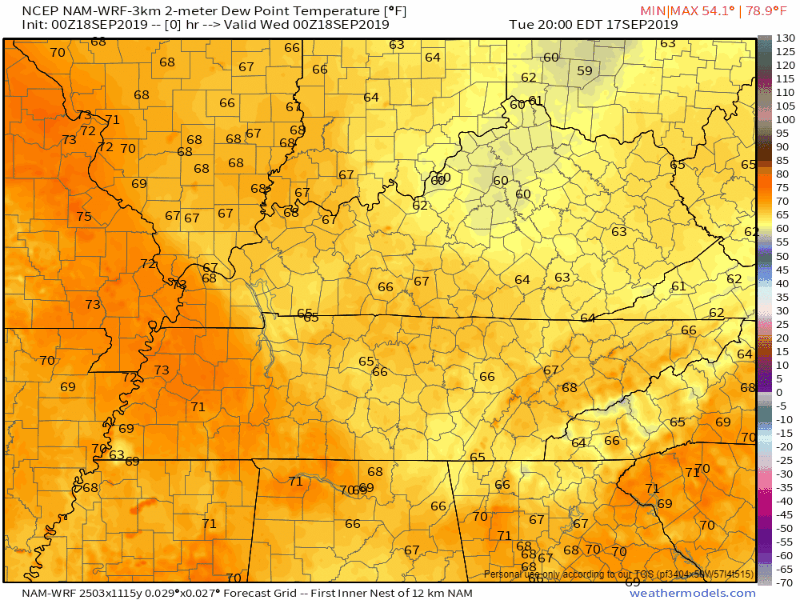 Models are not in much agreement on the timing and extent of the surge of drier air. The most valuable resource will be our surface observations.
Expect overnight low temperatures to be lower with decreasing dewpoints. A chilly morning might be the only relief we have for now.
We Could See Lower Dewpoints Thursday.
A little better? Eh, not really but a few degrees is better than nothing.
Highs tomorrow expected to be around 93°F, with potentially lower dewpoints in the low 60°s.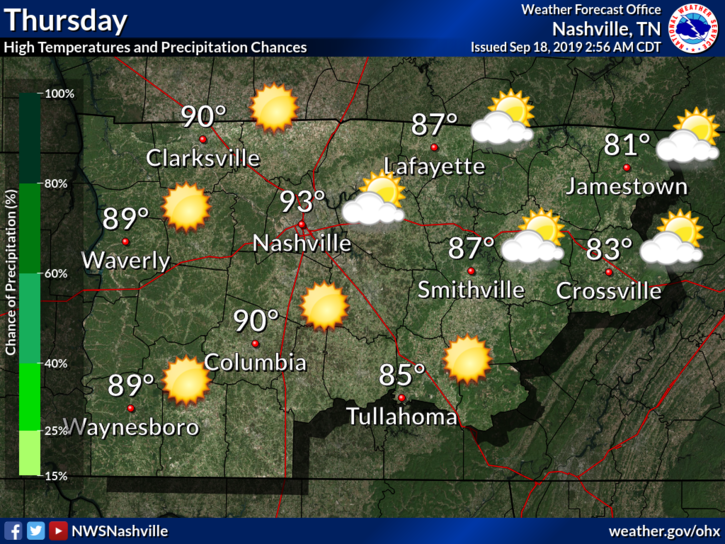 NWS-Nashville:
Airmass behind the backdoor front will spread across the area tonight into tomorrow. Despite the upper ridge that has brought us the hot dry weather remaining in place, temperatures and dewpoints the next few days look to be quite a bit lower with humidity levels significant more comfortable.
We will notice the drop in dewpoints at least, especially by Friday. It should be much more comfortable heat compared to what we are used to in the South!
Friday and into the Weekend? No Rain in Sight…
The lack of rain also continues. Hot and dry Friday into the weekend.

The dry weather continues with the heat, with no substantial relief this week.

Those who will be attending Pilgrimage should have nice weather this weekend, just be sure to wear that sunscreen and stay hydrated!
As always, check back for updates! Be sure to also follow us on Twitter @NashSevereWx if you don't already!
---