Today will be like yesterday. A bit hotter, closer to 90°. Clouds may roll in this afternoon, but no rain.
Alert radar watchers may see rain coming down I-24 this afternoon. Expect it to nerf before it gets here, except maybe provide clouds. The HRRR model illustrates this: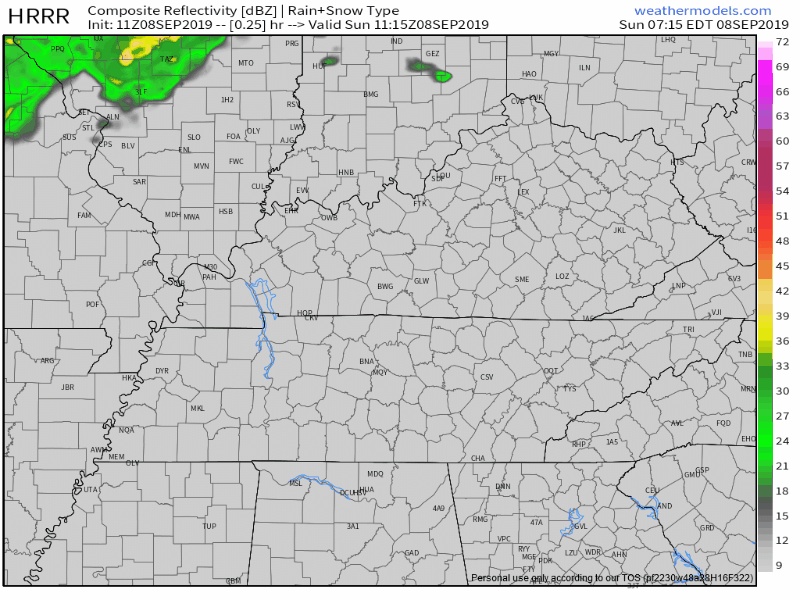 GETTING MUCH HOTTER, HUMID
High temps mid 90°s every day this week. We may reach the upper 90°s a few times. Humidity will be reasonable (low/mid 60°s dewpoints) today and Monday.
Tuesday the dewpoint increases sweatily to upper 60°s, near 70°. Combine that with mid 90°s temps and the heat index will reach at/over 100° by mid/late afternoon each day this week, beginning Tuesday.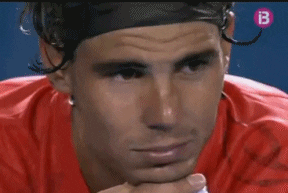 For example, Tuesday if we hit the forecast highs of 96° temp and 69° dew, the heat index will be 102°.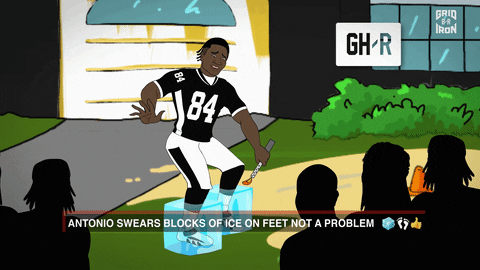 NEXT RAIN CHANCES
Tuesday, increasing humidity will make afternoon/early evening showers and regular summertime pop up storms possible. Models disagree about whether those chances are better Tuesday or Wednesday. Either way there is no reason to think it will rain much at any time this week.
No one expects rain Thursday or during the day Friday.
However, late Friday night into Saturday, a front approaches.
[W}e could see some storms and showers Friday night and Saturday as the front approaches, it`s not looking like we`ll see much relief from the hot temperatures. • NWS-Nashville
This rain event should weaken on approach. Early, unreliable rain estimates do not suggest this will rain out any outdoor activities. Next weekend looks hot and humid.
Euro ensemble model data covering the next 10 days shows hot temps and very little rain: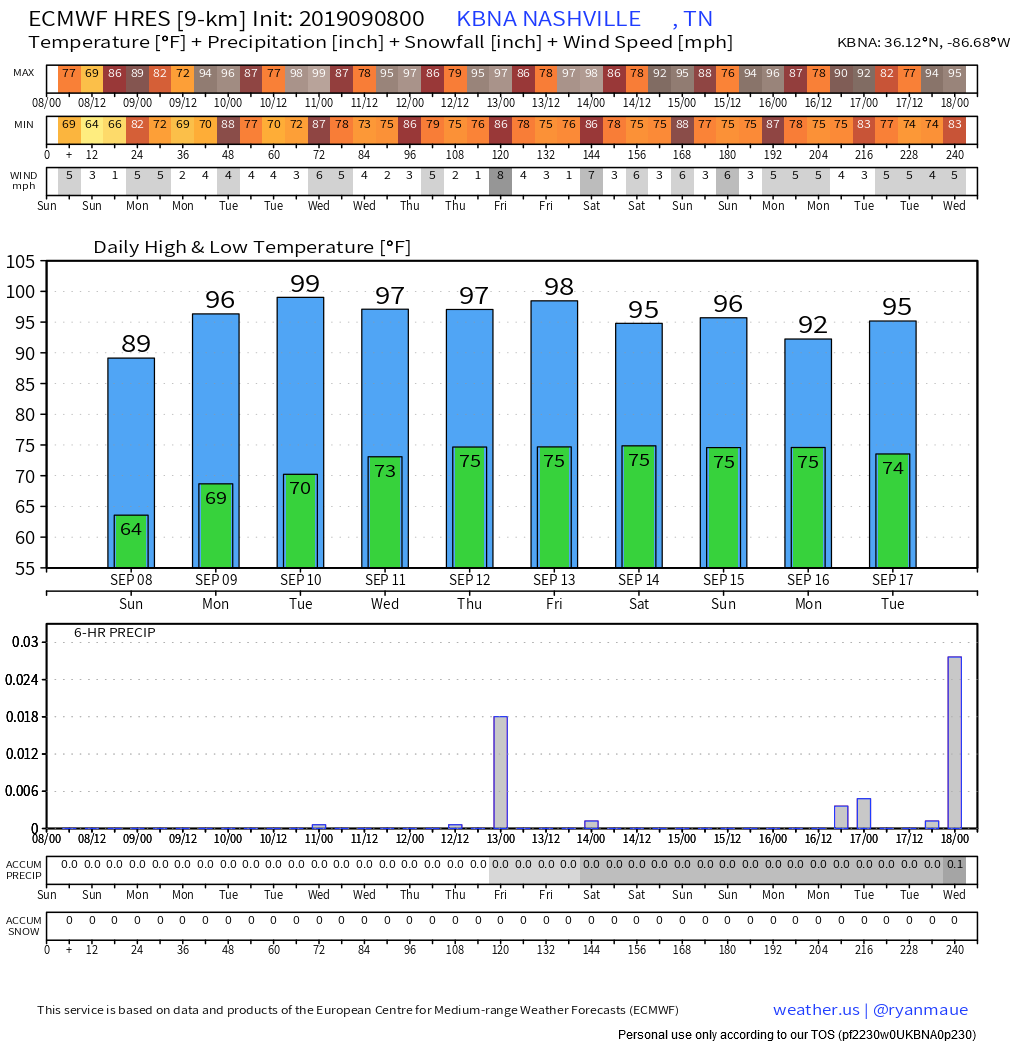 Check back later this week when forecast data improves.