SATURDAY
At 8:25 AM, BNA's temp was 68°, dewpoint 63°. Last night, a north breeze blew in drier air, so today we get a slight break in humidity, with a high temp around the mid 80°s. No rain, no problems.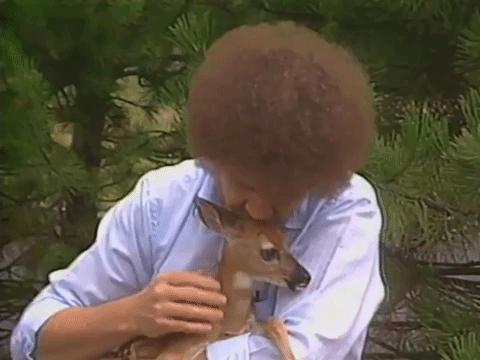 Doesn't feel Bob Ross outdoors good but if wanting to do something outside today or tomorrow is your day. Next week looks awful.
SUNDAY
Same sticky-yet-tolerable Saturday humidity, upper 80°s, without rain.
Reminder:
It's still Summer. Fall begins September 22. We will put a stamp on all "y it soooo hot" tweets on September 23.

— NashSevereWx (@NashSevereWx) September 6, 2019
NEXT WEEK WE TAKE A COLLECTIVE INVOLUNTARY STEAM BATH
Monday temps leap to 95°, but humidity tolerable. Still, 95° is 95°, not a swamp heat but real talk that's not a dry heat either.
Tuesday's high is 97°; by the afternoon the dewpoint should rocket into the mid 60°s ending up somewhere in the upper 60°s. Straight steam bath weather, you do not want to be dehydrated and outside.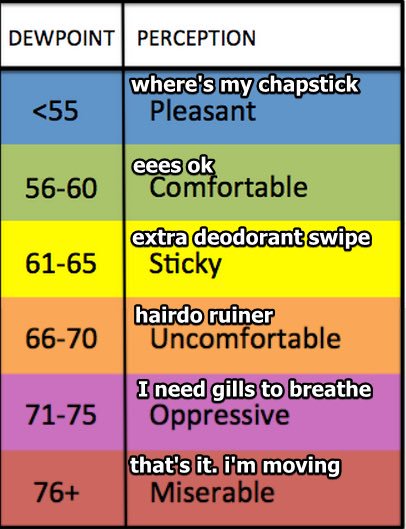 Swampy Wednesday. Dewpoint close to or at 70°. With that means more clouds so the high temp is "only" 95°. This heat/humidity combo will continue at least through Friday.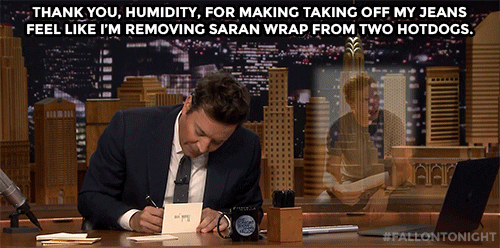 Remember these are expected high temps in the shade. Outside the shade the temp is, ummmm, you know.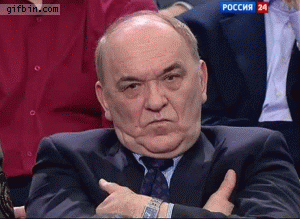 NEXT RAIN CHANCE WEDNESDAY
Wait until Wednesday for a low chance of rain. We may see a heat of the afternoon/early evening shower pop up.
Isolated storms will once again be a possibility on Wednesday. Chances will remain low Thursday through Friday, but there could be a stray daytime shower or storm any day in the second half of the work week. • NWS-Nashville
Sure could use a pop up shower to cut that heat.
My grass, once laydownable, may soon sound like uncooked spaghetti when walked on. Technically we're not in drought but we have not seen a drop of rain in September. We average 0.69″ the first week of September.
---