Friday
Another hot and humid one in store for us today to end off the work week.
We'll be up to a toasty 90° this afternoon for the high. Dewpoint values continually get higher as the day goes on, reaching up to near 70° by later this evening while everyone is out enjoying some Friday night football.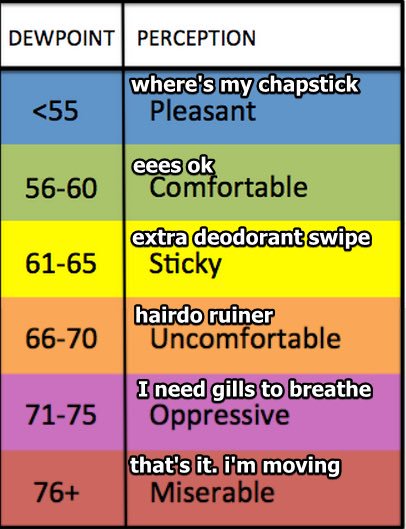 Those football players are going to need lots of water tonight to avoid cramps!
Very Slight Rain Chance
Also for this evening, a weak boundary moves in from the Northwest, bringing a small chance for an isolated shower during tonight's games, but nothing close to a washout. Here's the latest HRRR model:
Odds are you won't see any rain, but a few sprinkles aren't completely out of the question. Can't blame me now if you get a pop-up shower :).
Sunny Weekend
Dewpoints in the low 60s for this weekend. Yay!
We'll cool off a bit for Saturday, up to 86° for the high. Sunday is almost copy and paste from Saturday, but a bit warmer, up to 91°. A great weekend for some outdoor plans!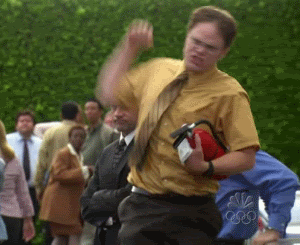 Hot And Muggy Week Ahead
Rain chances begin to increase as we approach mid-week, but still not all that great.
We're going to be feeling the heat this week, with projected highs climbing into the mid to upper 90s.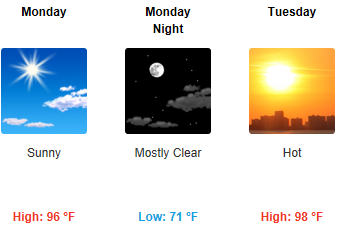 Dewpoints climb along with the temperatures into the upper 60s. Nasty. Hot. Sweaty.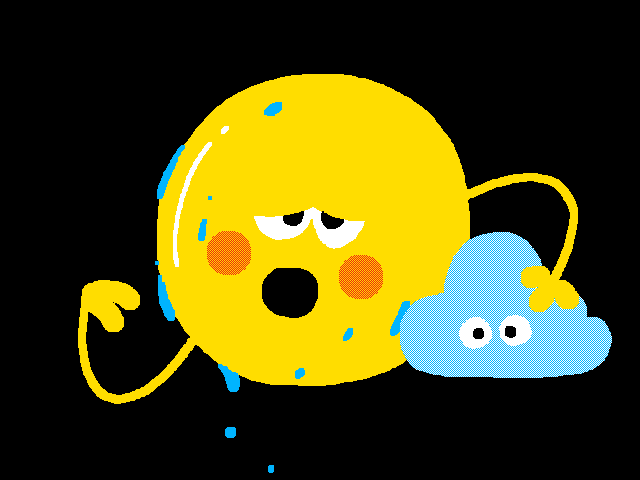 Everyone have a great end to their workweek and check back for more updates!