Today
As of 8:12 AM, you can see some valley fog! It is very apparent to our east along the Appalachians. You can also see temperatures (in red) and dew points (in green.)

Any fog should mix out as the sun heats up the surface and convection begins for the day.
It should be hot, with our high reaching into the mid-90°s.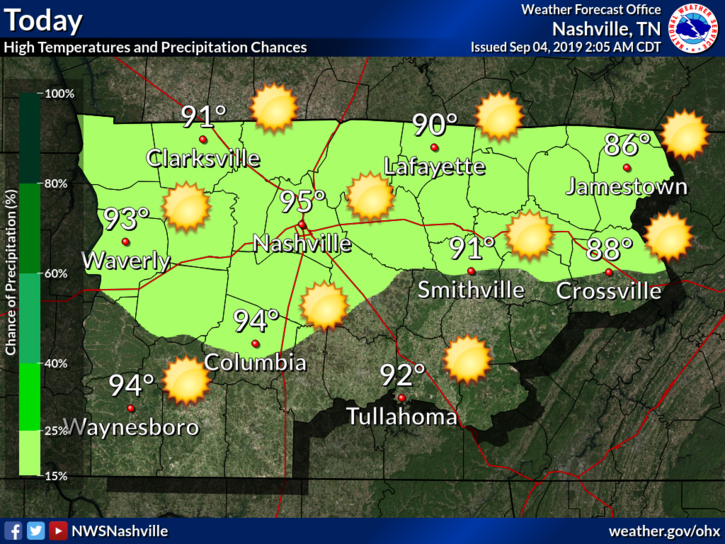 There is also a small chance of seeing a shower or storm. NWS-Nashville:
Later today we could see a quick shot at a few isolated showers and storms. A cool front is expected to sweep through the mid state this afternoon and could spur a small amount of activity. However, any precip will likely be limited to areas around and north of Interstate 40.
No major impacts, the time window is short, and the front may not be enough with how weak it is.
What about the models?
The HRRR: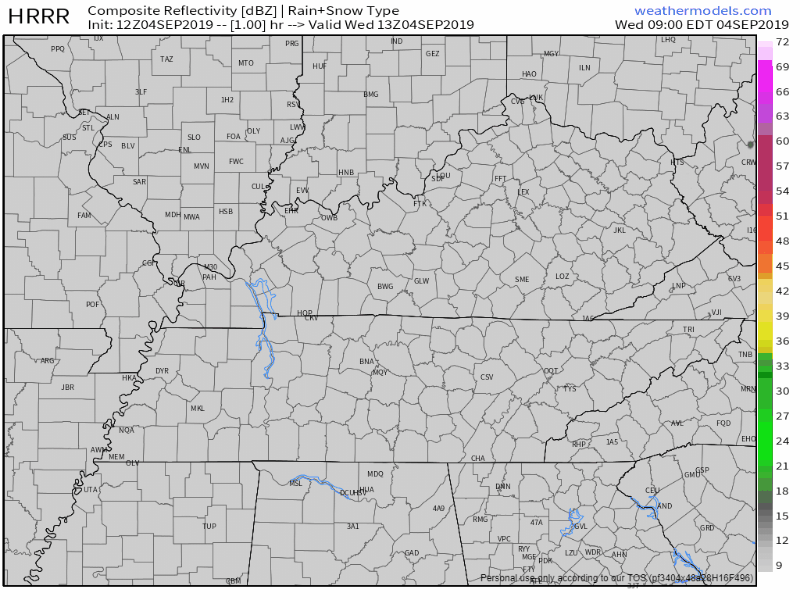 Not much of anything from this front. Perhaps one or two showers or storms but they will not last long.
The NAM3, even less: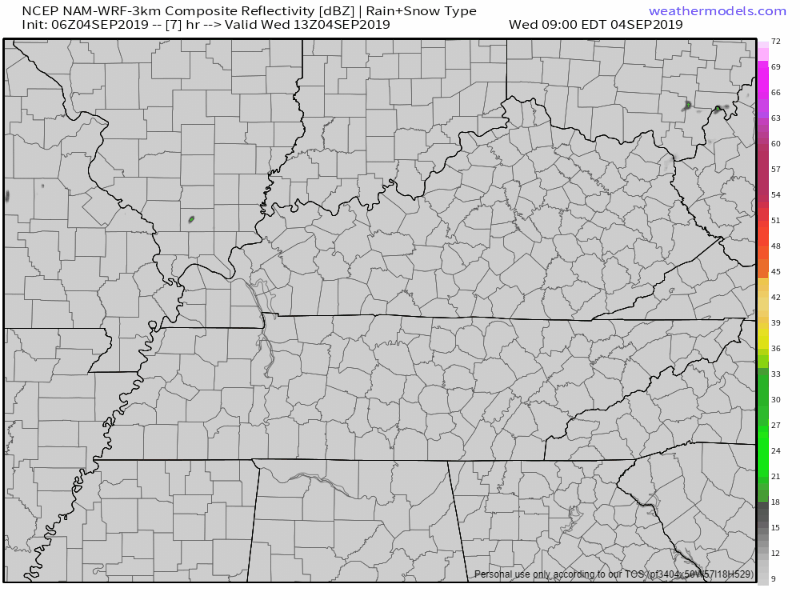 So this front will be moving in, and though we are likely to see a change in our temperatures and dewpoints, the rain looks very unlikely. But one or two pop-ups are not completely ruled out.
Thursday
Slightly cooler due to the weak cold front that will be moving through on Wednesday, high around 85°F.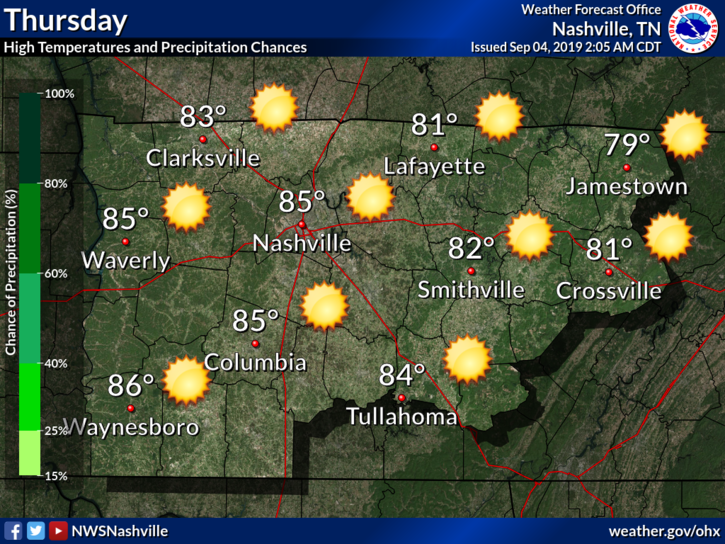 We also go back to the dry weather. Which as far as 2019 is concerned, is a welcome sight due to all of the rain we have had so far.
Friday into the Weekend
Friday is expected to be clear and hot. Highs should be around 92°F, though dewpoints should be more tolerable thanks to that little cold front.

Saturday and Sunday are more or less going to be the same. Nice, hot, and somewhat reasonable dewpoints for early September.
[Editor's Note: Dorian Update]
As we start to get glimpses into what Dorian has done in the Bahamas, it's obvious the storm was incredibly powerful. Lives have been changed forever. The storm is weaker than it was, but is still life threatening as it brushes the east coast. Here are the key messages from the National Hurricane Center.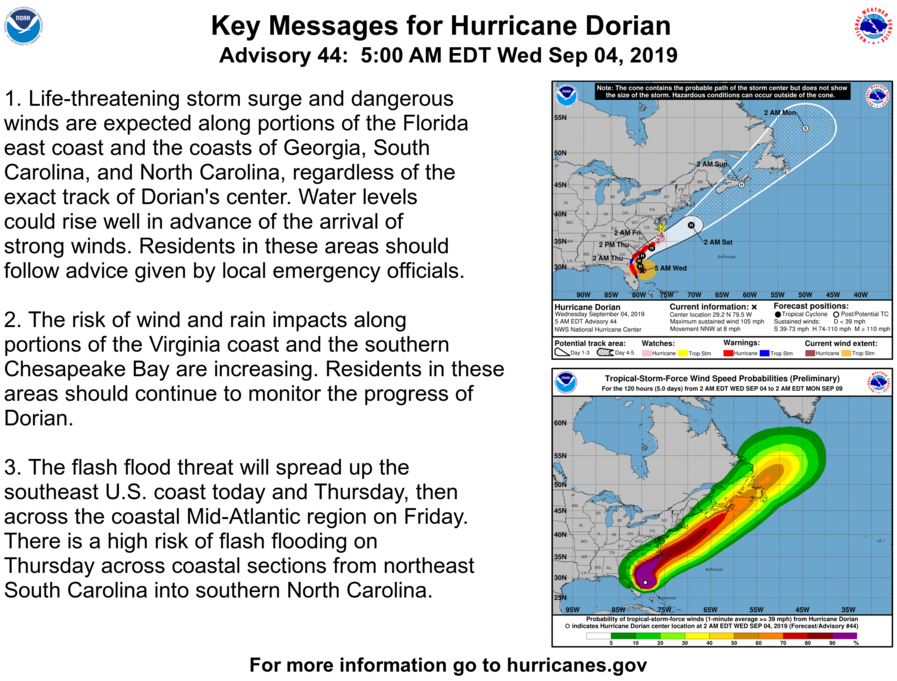 Remember, check back for updates to the forecast and follow us on Twitter @NashSevereWx!
---