Today
The great weather continues.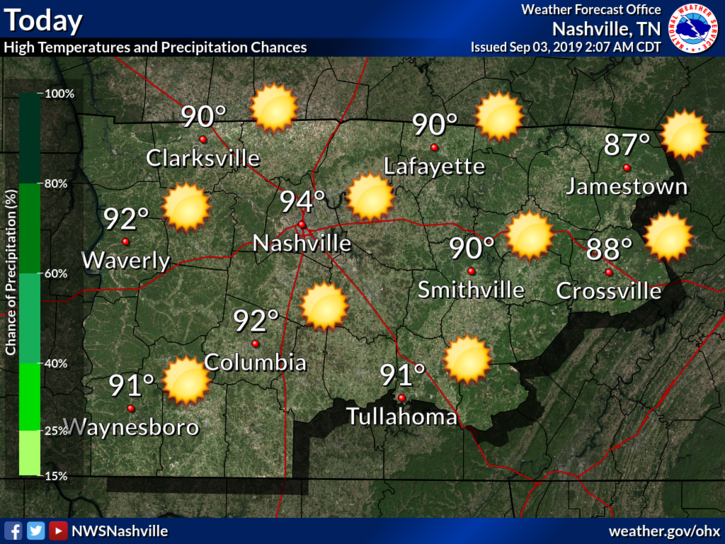 Dewpoint temperatures will linger in the mid-60s, leading to some stickiness in the air.
Calm Rest of the Week
So far, the weather seems uneventful for the remainder of the week:

Wednesday: Cold front moves through. One more day of almost oppressive humidity with a dewpoint of 70°. Could see some rain, but that looks unlikely.
From NWS-Nashville:
"Won`t rule out showers Wednesday, but models have been consistently showing drier air winning out over the past runs, so kept probability of precipitation out of Wednesday."
Thursday: Beautiful. High temperature drops, dewpoints in the upper-50s and lower-60s.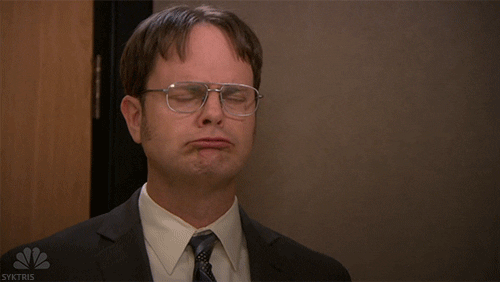 Friendly reminder: don't be deceived. Fall is teasing us.
Friday through the Weekend: Dry and nice Friday. This weekend, temperatures and dewpoints back on the rise.
Hurricane Dorian Update
After almost an entire day of devastating Grand Bahama, the eyewall of Dorian has finally left the island and should begin its current projected path along the southeast coast. Here's a current look at satellite: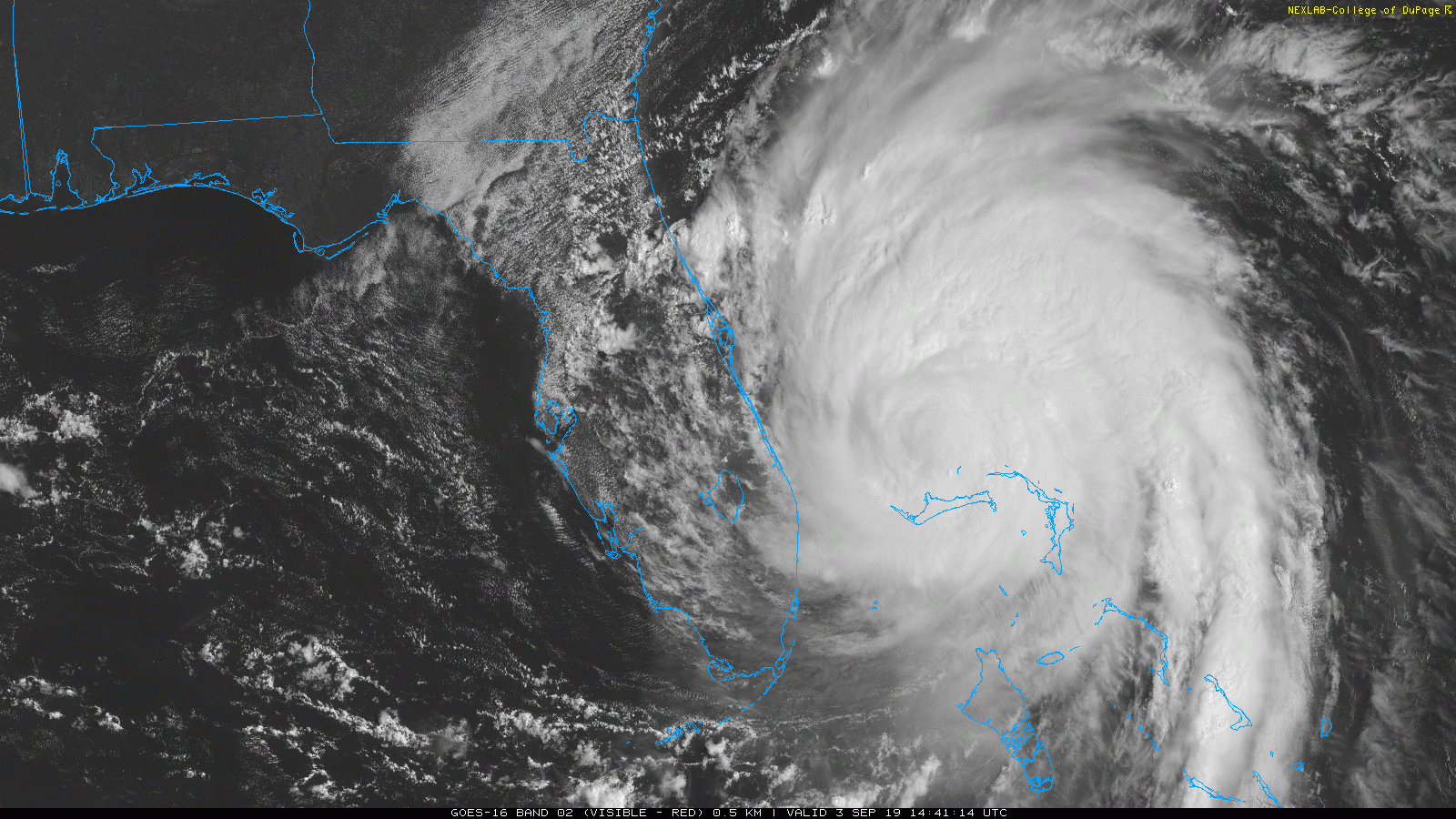 Latest key messages from the National Hurricane Center: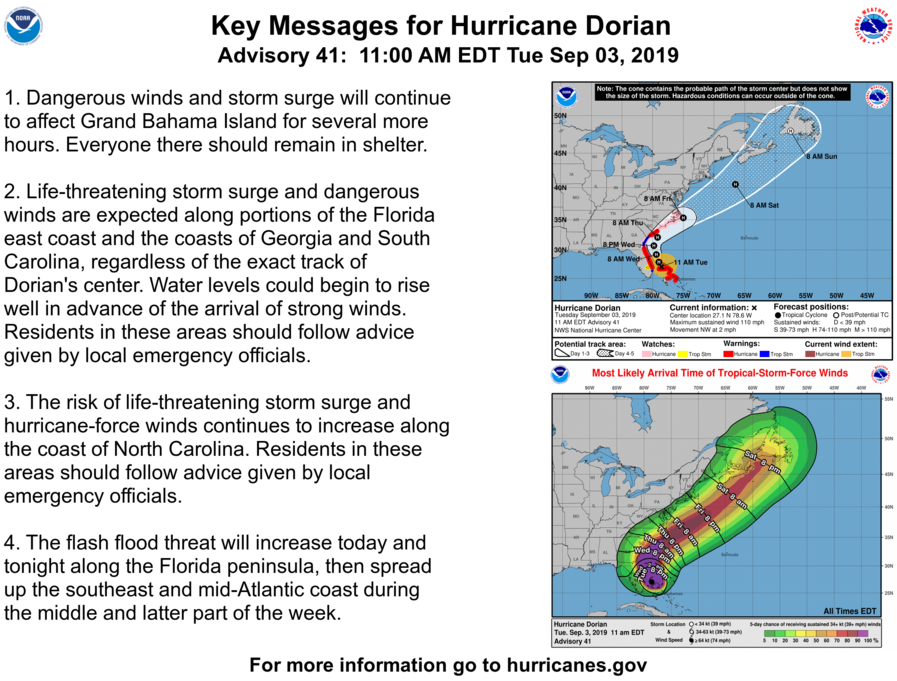 Will Dorian Affect Us?
Not really. Just a small indirect impact on our temperatures.
"By Friday, Dorian should be just off the MD/VA/NJ coast, and some shortwave ridging ahead of the strong upper high in the Plains will allow for temps to climb a bit again."
Enjoy the taste of fall tomorrow, and keep checking back for updates!
---