Labor Day
The sun sticks around with us again for Labor Day! We'll probably stay clear of any showers here in Middle Tennessee, with a bit of an increased rain chance off to our East.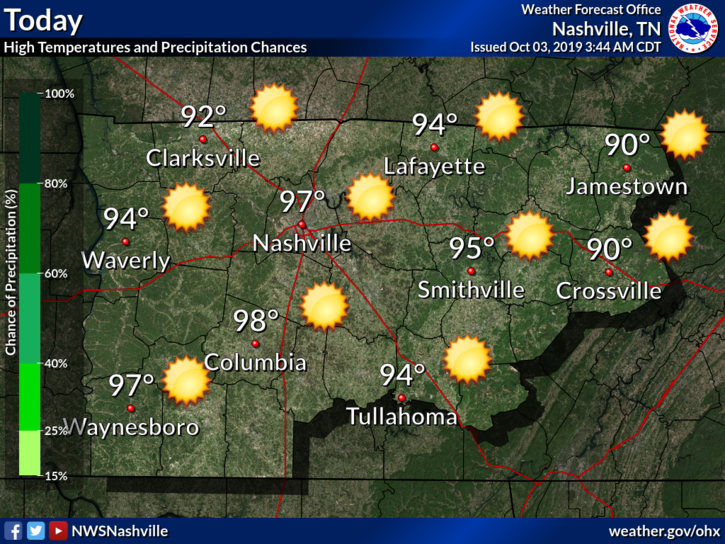 It'll be a little sticky out as well, dewpoints in the upper 60s-low70s. High of 91° this afternoon.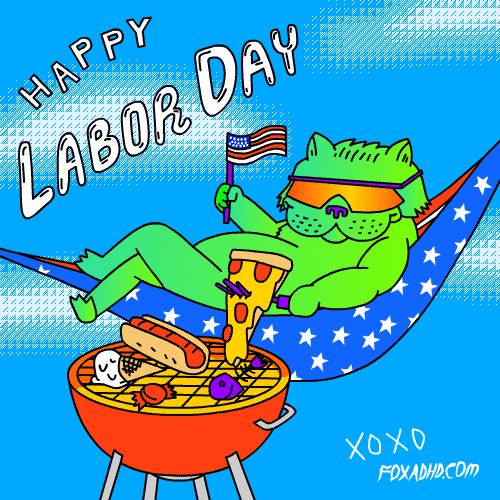 The Week Ahead
Sun, sun, and more sun!
Tuesday and Wednesday: We could see some patchy fog in the morning as everyone heads back to work from the long weekend. Bit warmer moving into Tuesday and Wednesday afternoon thanks to a high pressure moving in from the plains, giving us practically no chance for rain. High temps around 92°. Dewpoints in the upper 60s will make way for a sticky and hot afternoon over the next couple of days.
Thursday and Friday: Temperatures will cool off behind a cold front moving in, especially Thursday and Thursday night. Highs in the mid 80s for Thursday, and low 90s for Friday. Much lower humidity is in store for us to end off the workweek as well.
Weekend: Still mostly sunny and high temperatures in the upper 80s.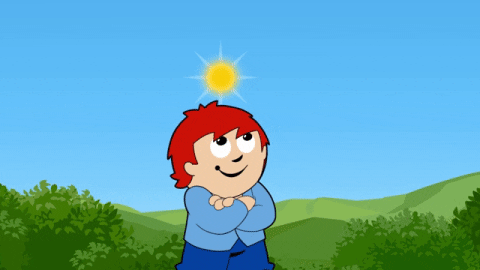 Update On Hurricane Dorian
Dorian remains a Category 5 as of this morning with sustained winds at 160 mph. It has slowed down and it basically stalling over the Bahamas moving to the West at just 1mph. Dorian is expected to make a Northern turn later today and tomorrow and ride up the East coast of Florida and up toward the Carolinas.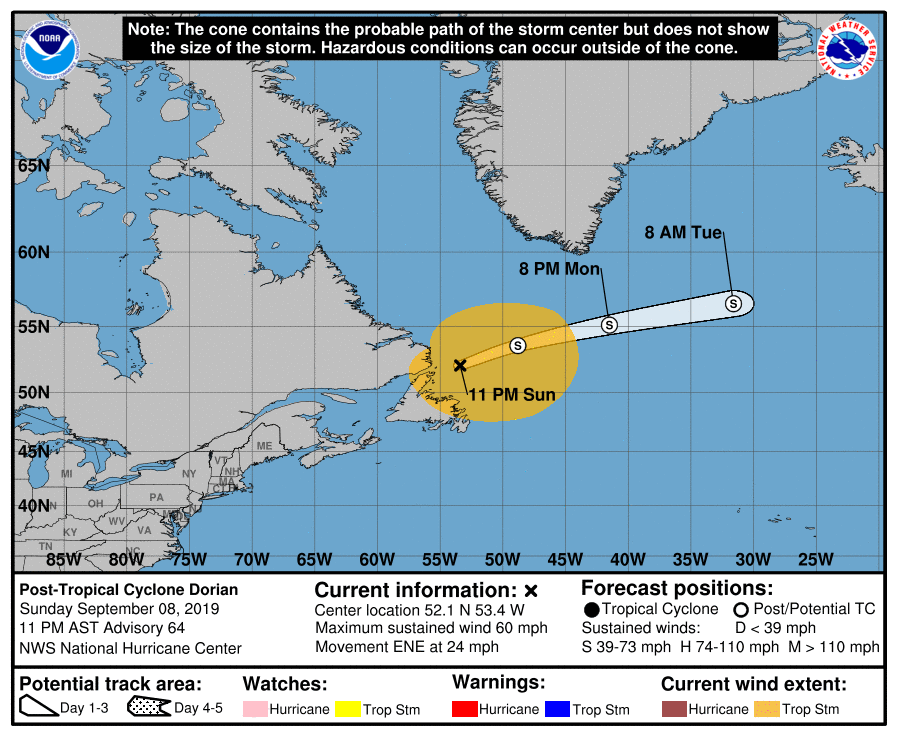 What does this mean for us? 
Not much. Here's what the NWS-Nashville has to say:
"Since Dorian is taking more of a NNE track after passing off of the NC coast, some shortwave ridging will move in Friday ahead of the strong upper high over the southern Plains, which will raise [our] temps a bit on Friday."
Check back for more updates!