TEMPS, HUMIDITY RISE EACH DAY THROUGH WEDNESDAY.

Saturday 91°.
Sunday 92° but a bit sweaty, mid 60s dewpoints.
Monday 91°, upper 60s dewpoints.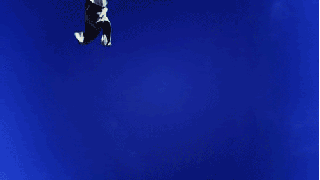 Tuesday & Wednesday 93°, upper 60s dewpoints.
It's still summer.
"METEOROLOGICAL FALL."
Some nerd is going to tell you tomorrow is the first day of fall, "meteorological fall." I usually side with meteorology nerds BUT NOT THIS TIME, TREVOR, there is nothing "fall" about September 1. Meteorological Fall is Fake Fall. It's useful for climate stats but nothing else.
Fall begins September 23 and if you disagree I will fight you over it. I'm often at the Turnip Truck.
RAIN CHANCES.
None Saturday (today).
Sunday afternoon rain is unlikely. Early this morning there was talk that maaaaaybe some rain/storms could come down I-24, but nah.
I mention this only because we don't hide data from you. Below NWS-Nashville agonized over the uncertainty, the daily beautiful occupational hazard:
Models are picking up on this (rain) solution a bit more each run, but still not confident enough to have mention of showers Sunday afternoon [because] the consensus [of weather models] keeps the mid state dry. Would not be surprised to see a few isolated showers Sunday afternoon, so will keep an eye on [the weather models] to see if trends are upward in regards to Sunday [rain chances].
Soooo the consensus is no rain. HRRR and NAM3 models are both rainless Sunday. So is the Euro model. Bet on rainless but embrace the uncertainty.
No rain Monday or Tuesday. A cold front shows up Wednesday, but as usual models argue about whether it'll be a dry passage or a rainy one. Looks like "dry" is winning, but draw no conclusions, the data is low-resoultion right now.
No decent chance of rain for at least the next week.
WHAT DORIAN MEANS FOR US.
First, if for some reason you're reading this and someone you know is in the path, go to hurricanes.gov, and/or carefully read the key messages: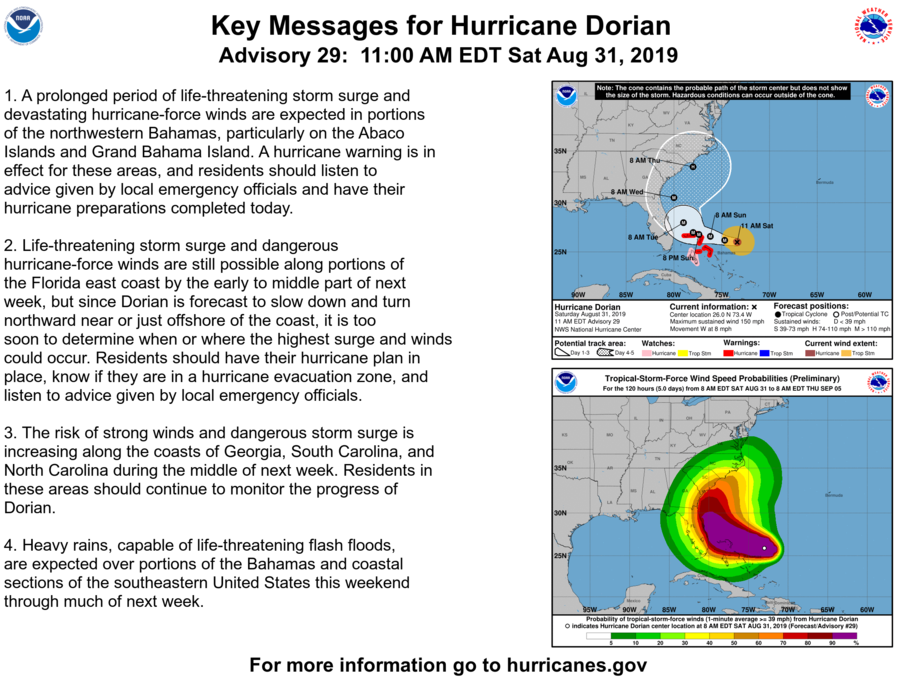 Here it was at 12:38 PM: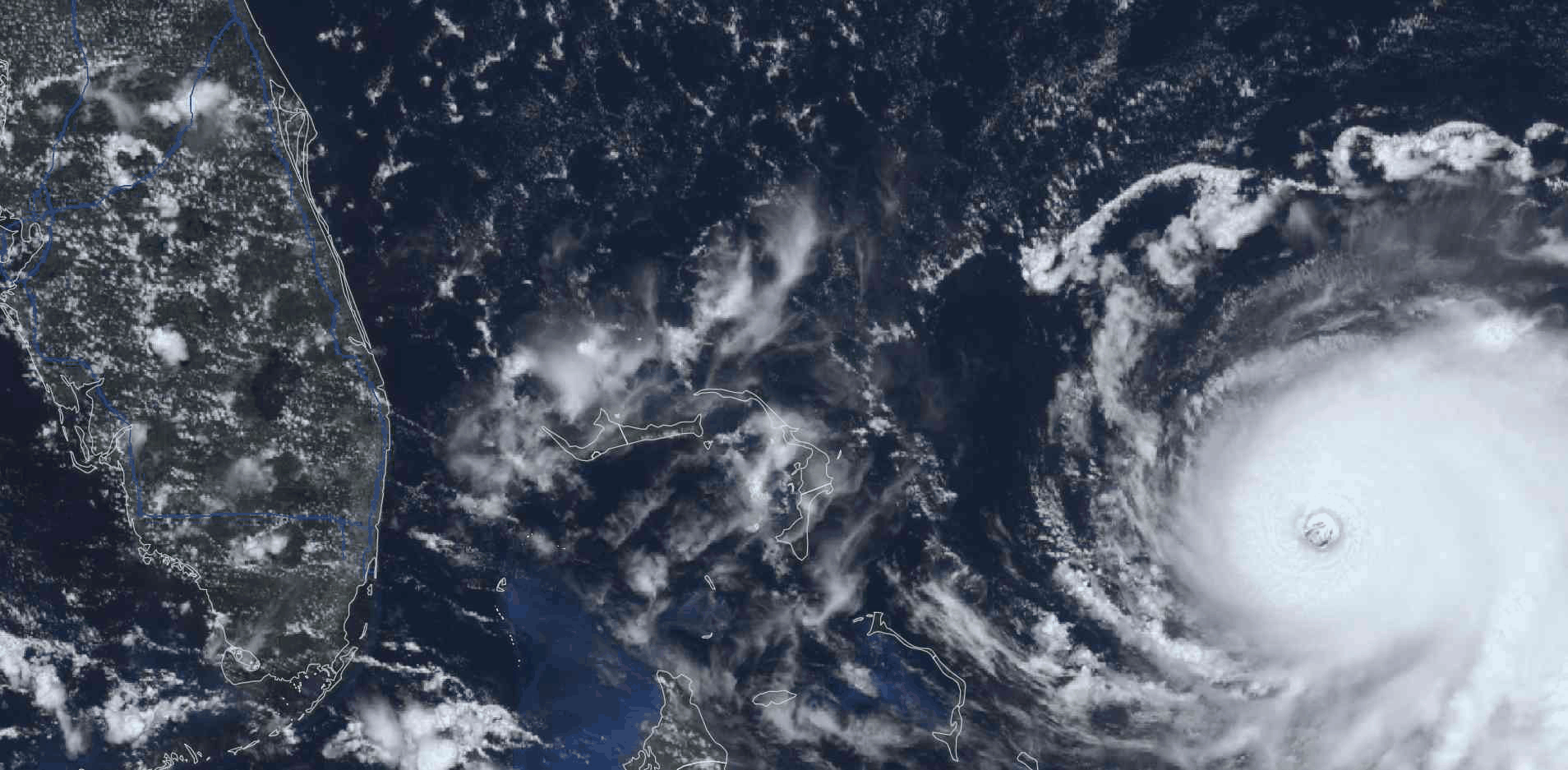 Second, forgive this minirant, I can't help it: Any good future prediction is full of details, so actually read the details. The more informed you are, the fewer errors you make about what the forecast is or is not telling you.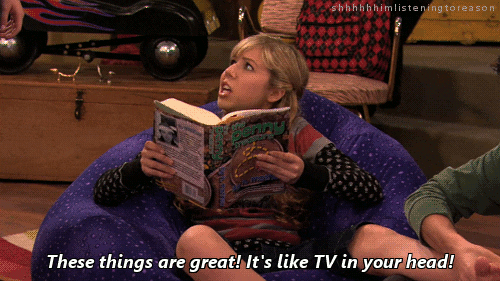 Third, Dorian is not coming here. Instead it will contribute to our cool-off.
Getting into Thursday morning, the GFS and Euro models have Dorian near the SC/NC border just offshore, which will help reinforce northerly/northwesterly winds over the mid state. This should allow for cooler air to continue moving in behind the front, and bring highs to the low to mid 80s with dewpoints in the 50s. Should be a nice end to the work week before temps warm up a bit on Saturday with some shortwave ridging moving in aloft.
I'd rather have stifling humidity and no Dorian, though.