Today is one of those days when, after commuting with the windows down, you peer out the office window and wish you were outside! Temps bottomed out at 58° in Nashville early this morning just before the sun came up. With low dewpoints, it was perfect.
Rest of Today
Lots of sun. NWS is expecting a high of 86° this afternoon, but with the dewpoint at only 56°, it's going to feel about as nice as 86° can feel.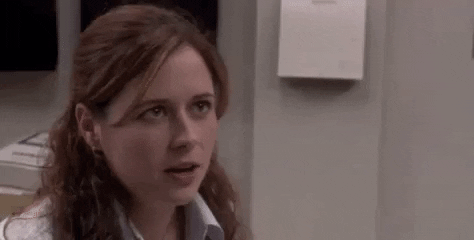 Yes, Pam, it is.
Tonight
Still cloud-free, we'll drop down to around 63° overnight. Still very comfortable.
Friday Through the Weekend
No rain is expected through the weekend and even into next work week.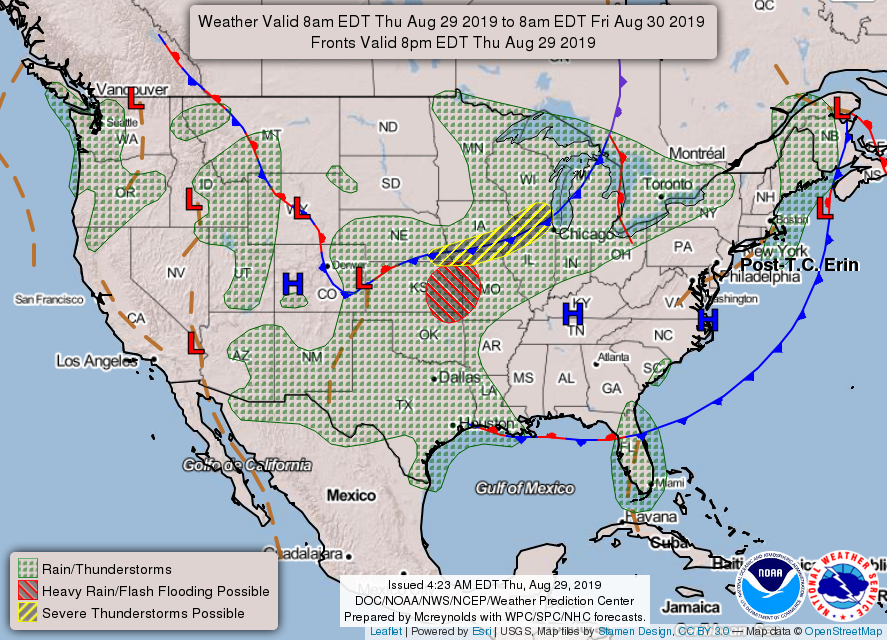 A decent high pressure system (blue "H") is camping out above us, putting a lid on storm development. Looking at the 7 day qpf (rain) forecast map, it's pretty obvious where the high pressure system is forecast to hang on.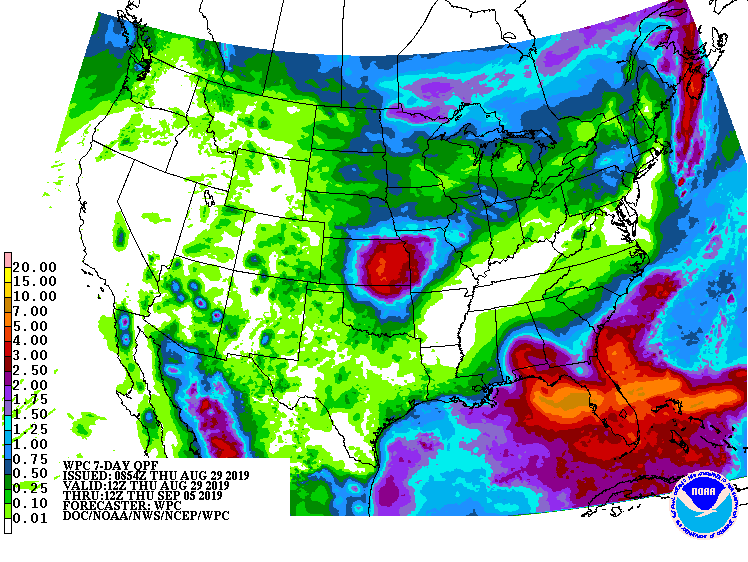 If you're looking at the map thinking "that looks like next to no rain for us and a lot for Florida." You'd be right. We'll have to see if slight rain chances creep into our area by the middle of next week, but for now, the forecast is dry.
So, What About Florida?
By now you've probably heard of Hurricane Dorian. Without getting into the weeds, just be aware that the current forecast from the National Hurricane Center has it reaching Category 4 strength and impacting the Florida east coast over the weekend. If you know folks down that way, make sure they have this info. This advisory as of 11:00 am AST.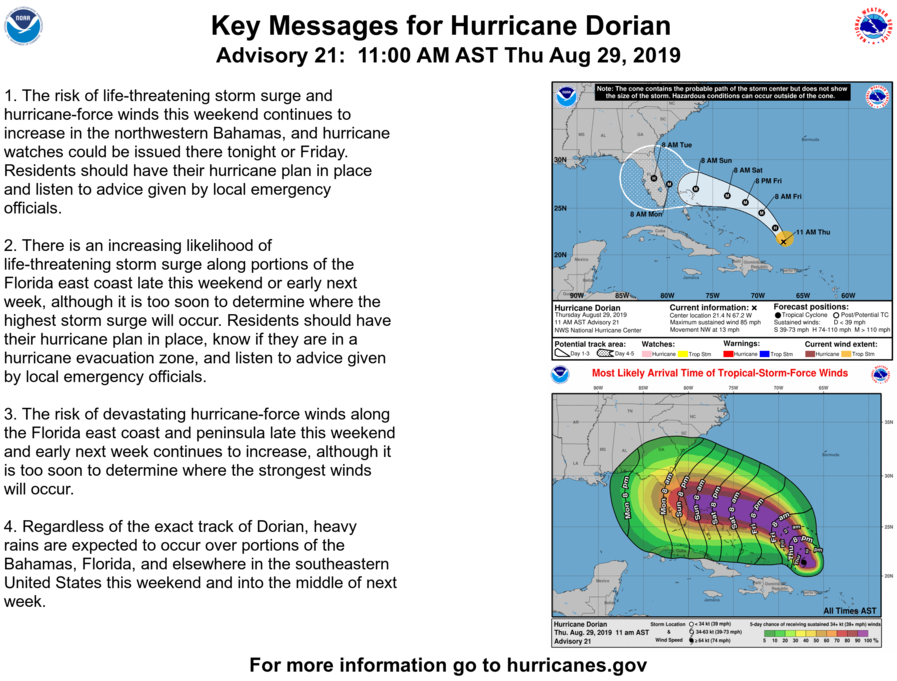 Back In Nashville… A Quick Word About Rainfall
Assuming we don't get any more rainfall during August, we'll end the month above normal at BNA.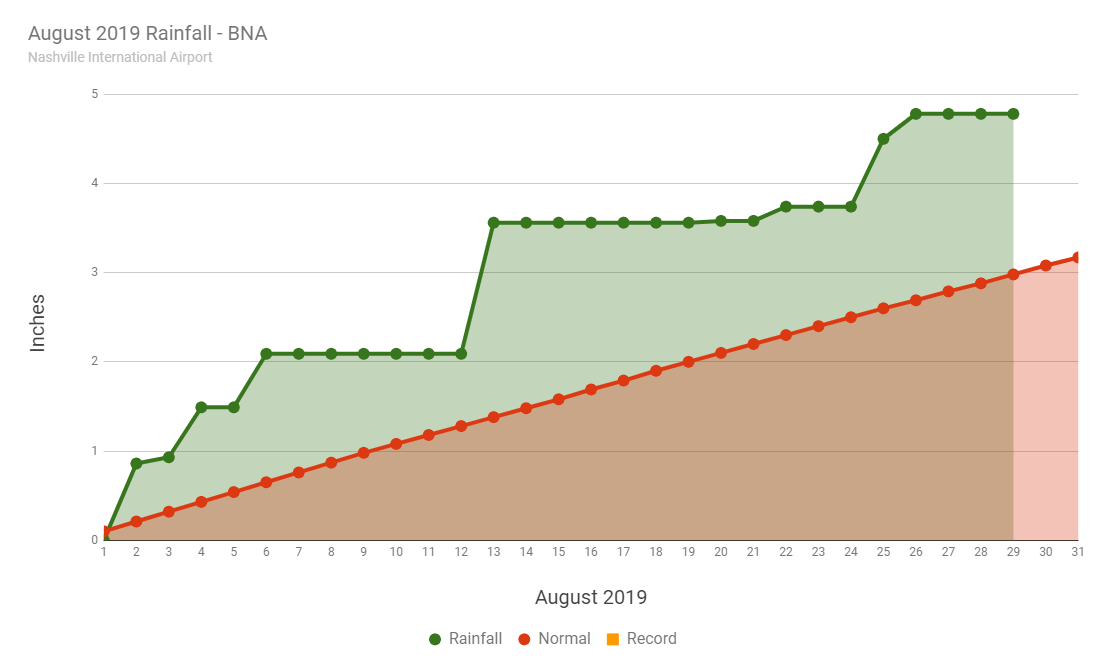 For 2019, we're still way above normal on precip at BNA. In fact, if we didn't get another drop of precip between now and the end of the year, we'd still end up just above normal. Buuut, let's not wish that on ourselves.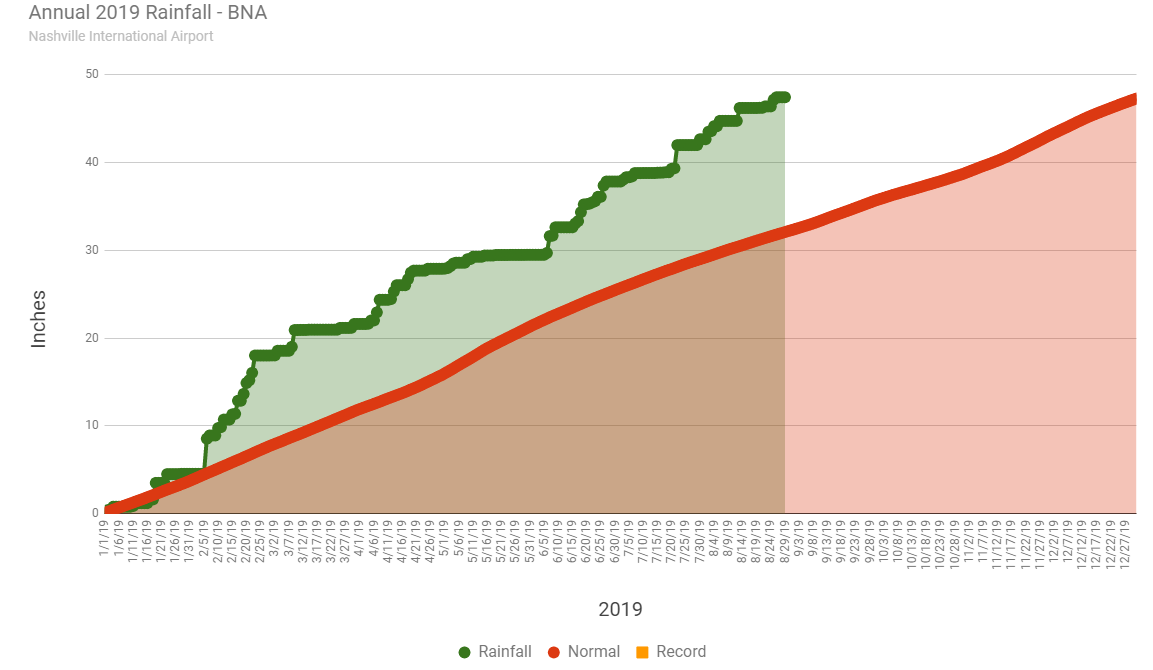 As always, we'll be over on Twitter @NashSevereWx. Have a great day!
---