Tuesday
Bear with me for a minute, because we have one more day of potential showers thanks to a cold front.
The HRRR models predicts a few showers later this afternoon into the evening: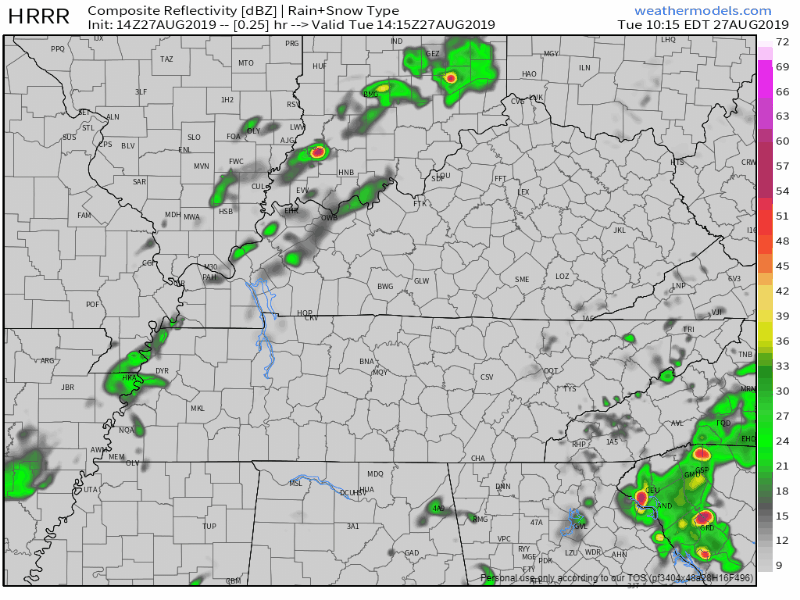 The NAM3 model agrees: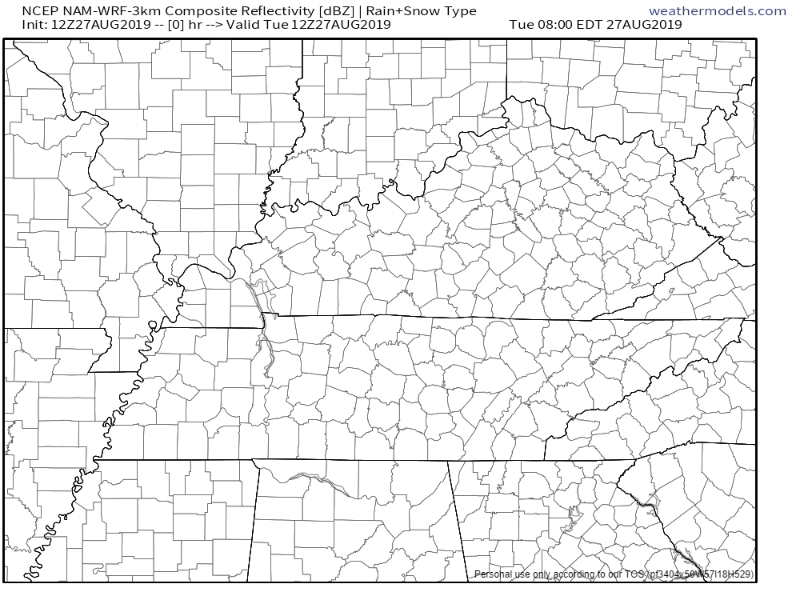 If cloud cover prevails, our rain chances decrease. However, a current look at satellite shows a break in the clouds coming in from our west behind the cold front.
Less cloud cover = more heating = greater chance of showers and storms this afternoon and evening.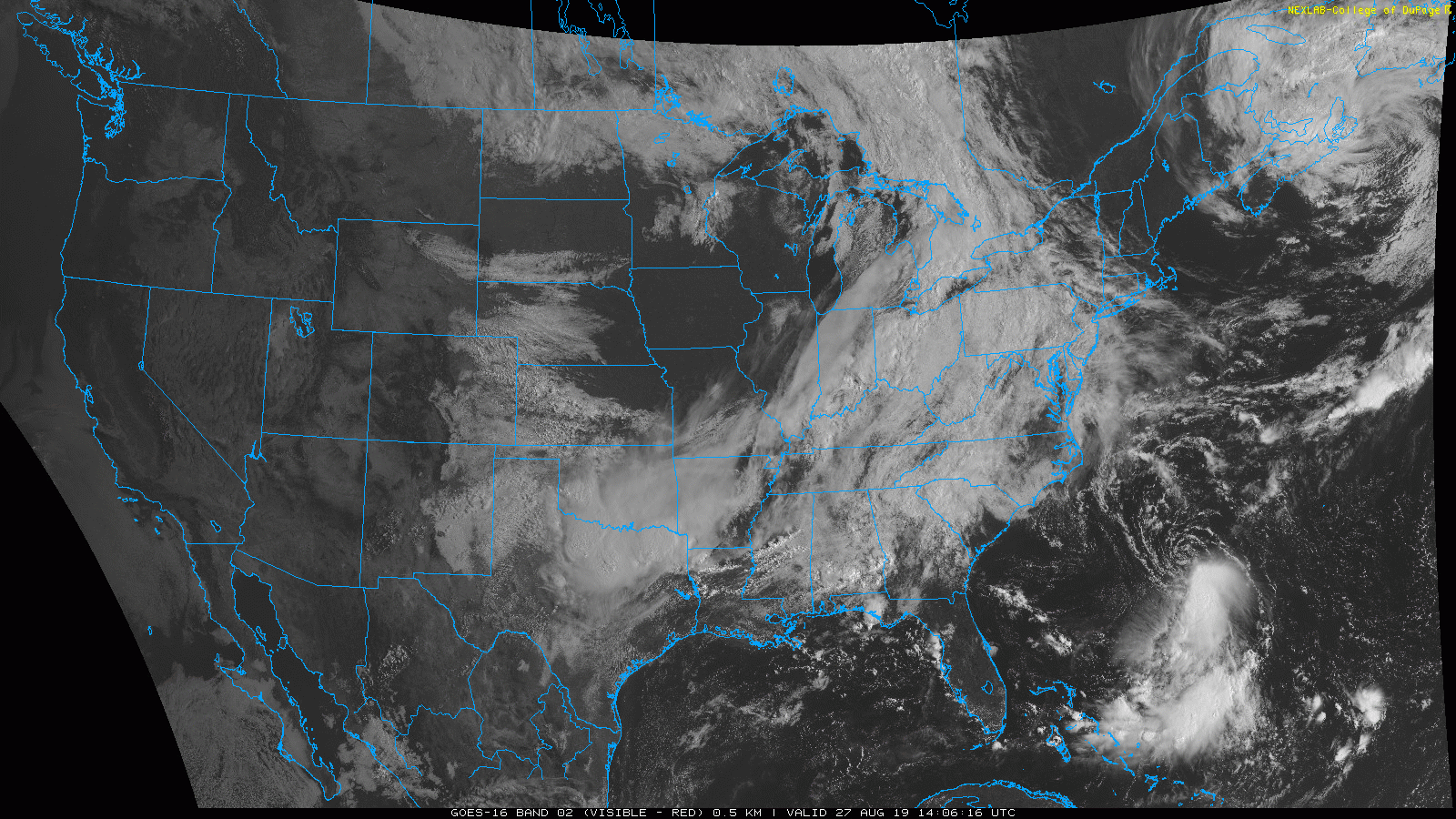 I'd keep an umbrella on hand if you're out and about today. Some may see rain, some may not. If the models are correct, most of the rain will form to our east, then run away. Soccer and other rolly ball sports, rejoice!
Total Rainfall
Even if we do see some showers today, it won't be a washout.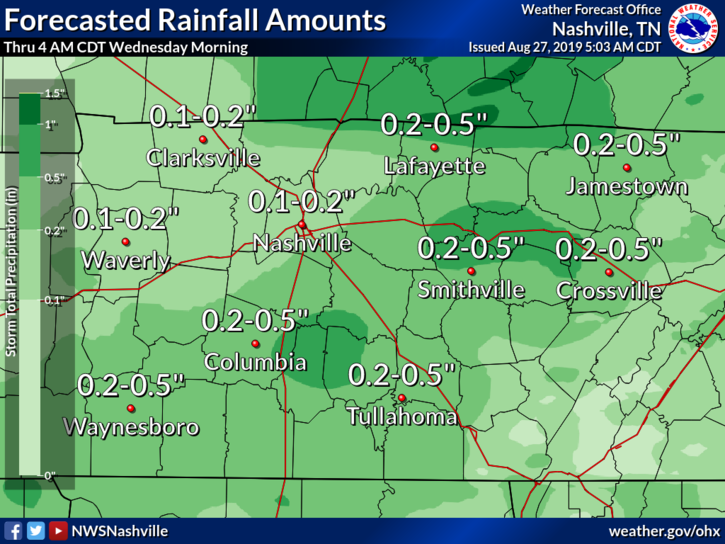 Besides Rain Chances…
Temperatures will reach a high of 87°.
Dewpoint temperatures will feel oppressive at 73°.
The Rest of the Week
One word: great.

Even better news: dewpoints will drop, at least until Friday.
Dewpoint temps will be in the lower 60s Wednesday, and taper off even more to the mid and upper-50s Thursday.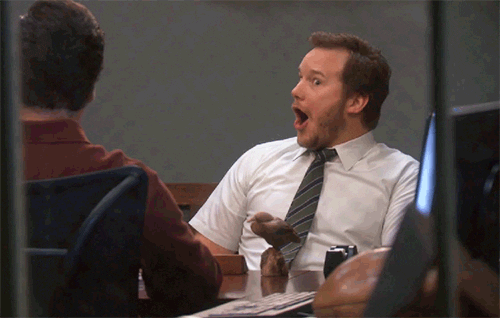 Editor's Note: Mmmmmm. A taste of fall.
Friday dewpoints begin to increase back into the mid-60s, leading us into a sticky weekend.
Next rain chance maybe late Sunday afternoon.
---