Monday
If you have a case of the "Monday's" today, the weather certainly isn't helping out.
Widespread rain and a few thunderstorms are the story for today, especially during the late morning and early afternoon hours. The latest HRRR model shows rain being mostly light, except for a couple areas of heavier rain, and it mostly moving out of the area around 5PM-6PM: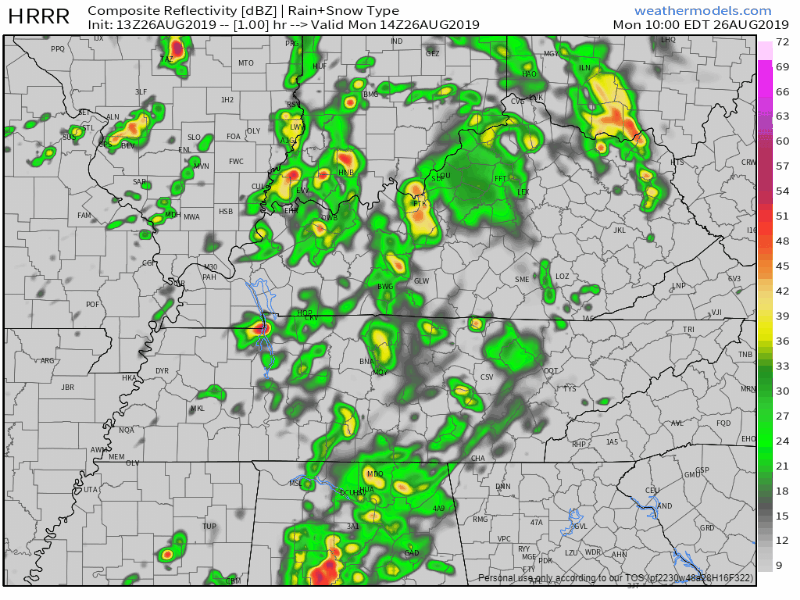 The NAM3 model thinks most of the widespread rain stays off to our East, not leaving us with much this afternoon: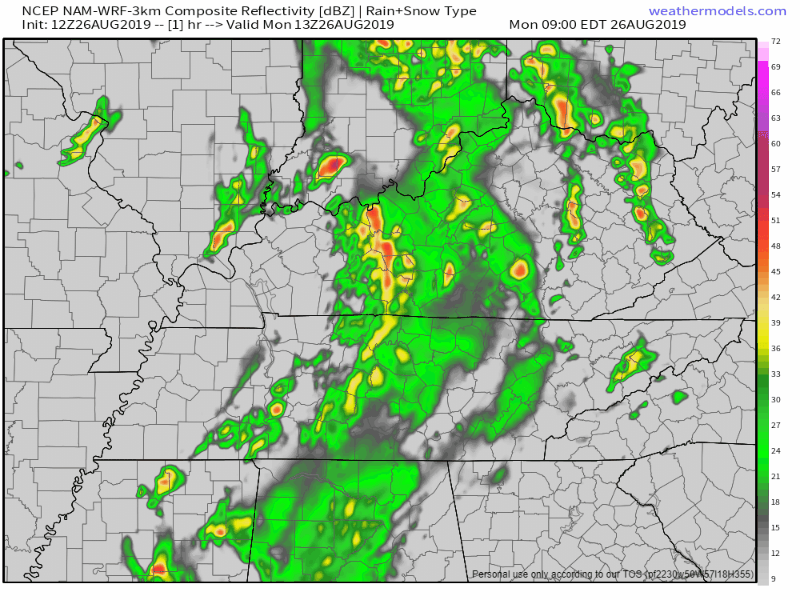 Only 80° for the high. We may top 80° if the clouds clear but looking at satellite just before 11 AM, clearing appears unlikely: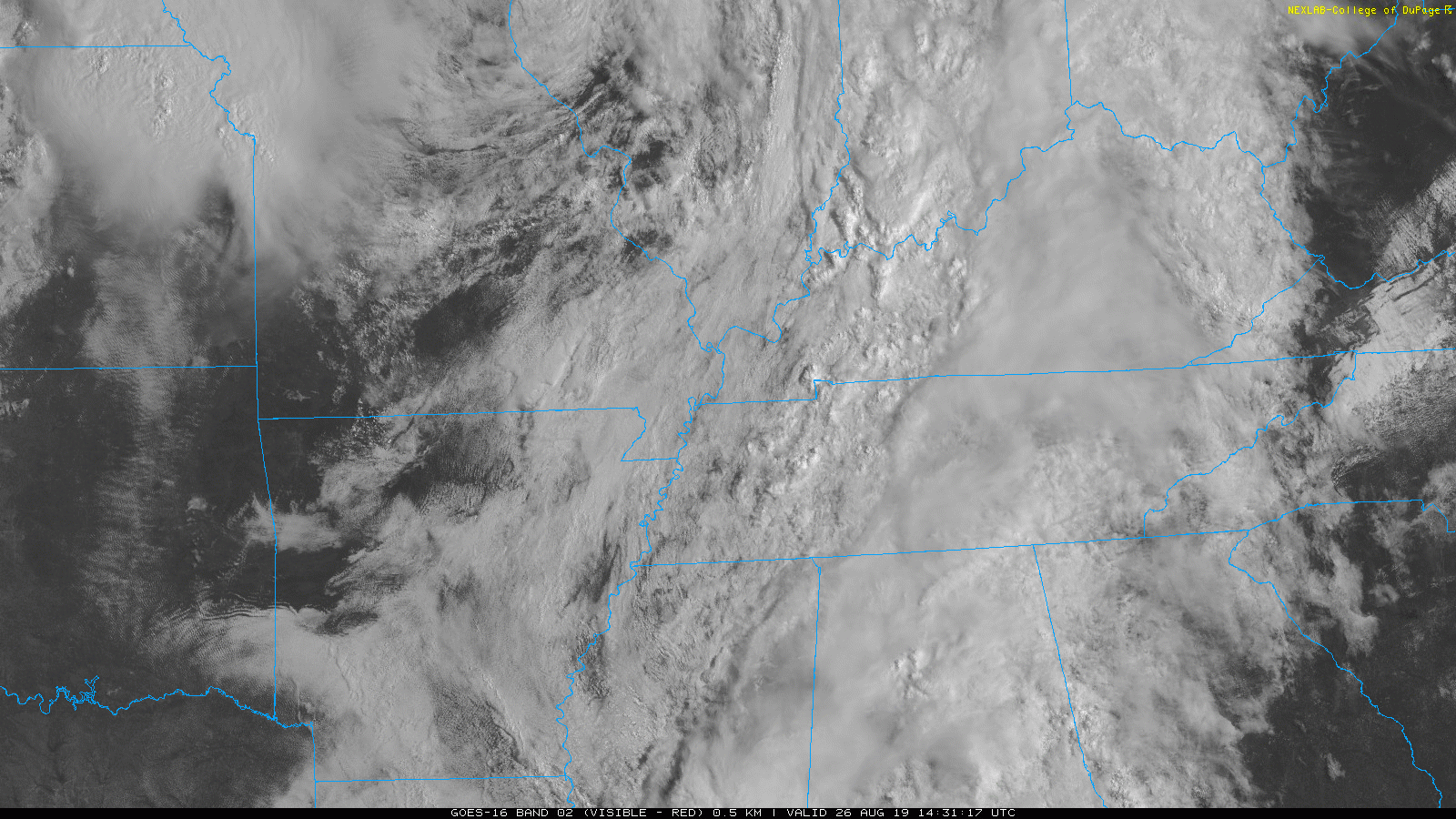 Tuesday
Kinda like Monday, except rain in the afternoon instead of in the morning.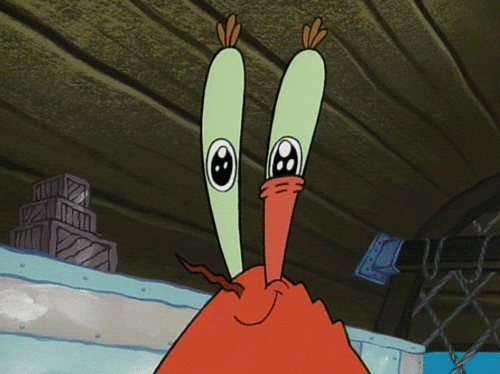 A cold front will be making its way through Middle Tennessee Tuesday and Tuesday evening. This will cause more showers and maybe weak storms. Still humid, with temps below normal.
The HRRR thinks it's possible we'll see a shower around lunch: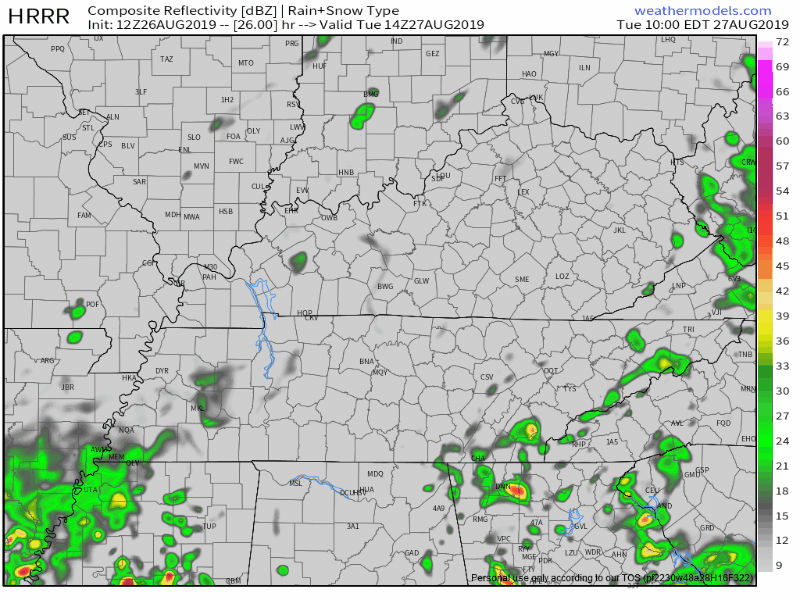 With the main line arriving early evening along the cold front: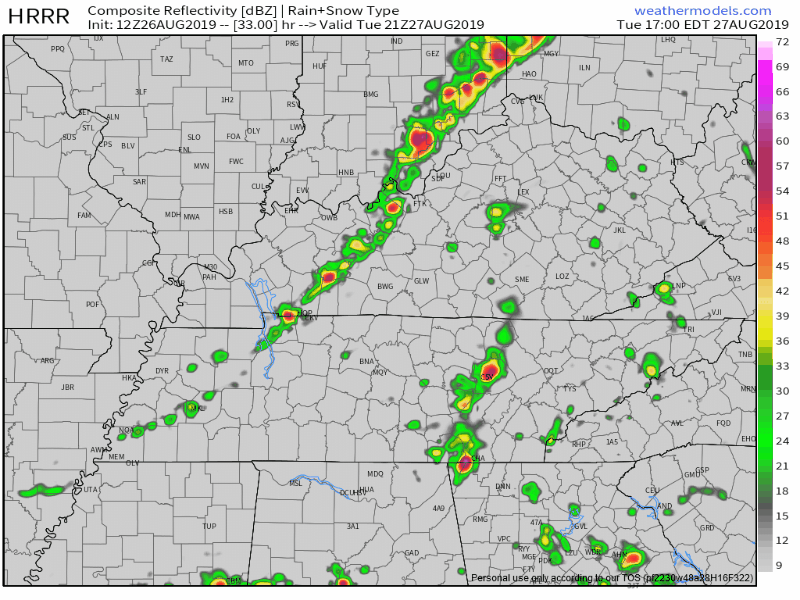 The NAM3 thinks it'll rain along the cold front Tuesday evening, as you can see in the model run: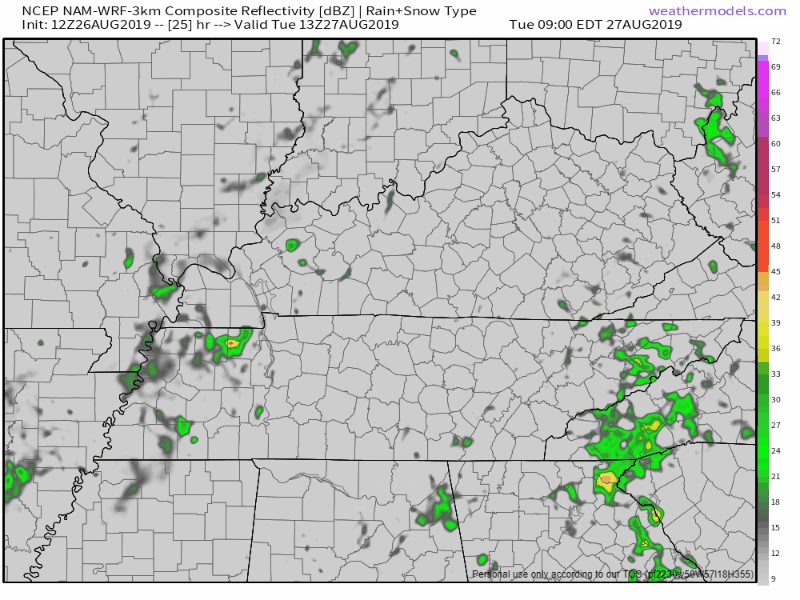 Heavy rain Tuesday night should be brief, with a low-end chance of lightning.
MONDAY AND TUESDAY RAIN TOTALS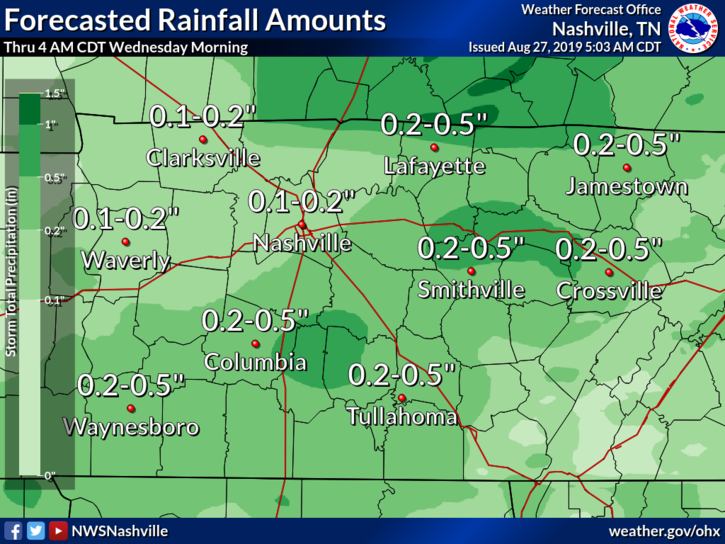 Wednesday & The Rest Of The Workweek
By Wednesday the rain will finally be heading out of our area and tapering off and remain rain-free for the rest of the week.
The sun returns, but our temperatures will stay below normal through the week, giving us a beautiful forecast to look forward to. Highs are expected to be in the mid to upper 80s, along with much lower dewpoints in the low 60s.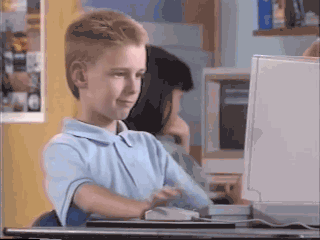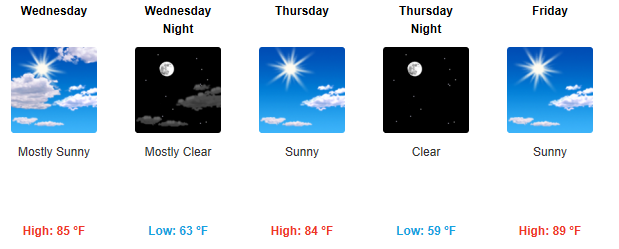 Check back for more updates and have a great start to your workweek!