Today
The heat is going to be a little bit more tolerable with the high around 85°F.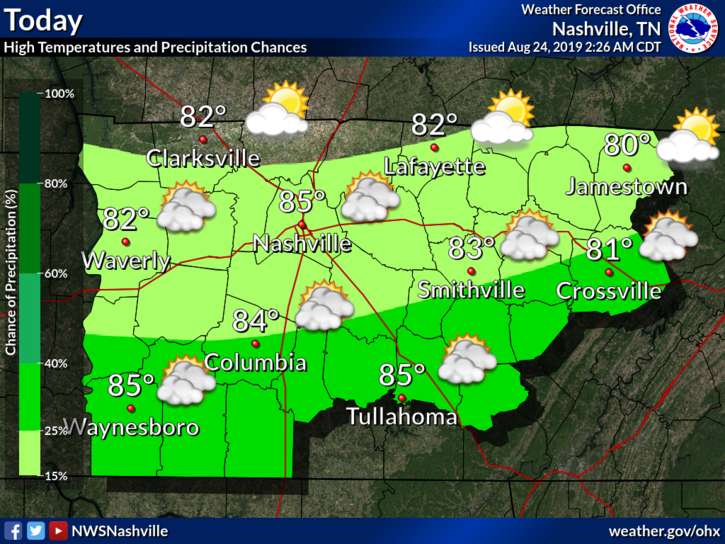 Models are quiet. Not expecting rain but can't rule out a small shower. Clouds shaded the sun this morning but I think it'll peek out this afternoon. Humidity is tolerable.
Sunday
Our high tomorrow should be about the same, perhaps slightly lower due to cloud cover – around 84°F.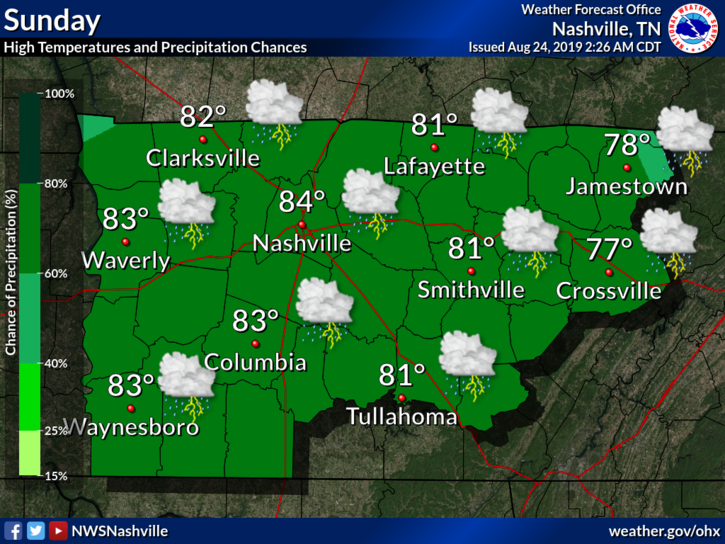 Rain chances increase significantly Sunday afternoon and evening.
The HRRR model predicts rain and thunderstorms running off and on Sunday afternoon and night: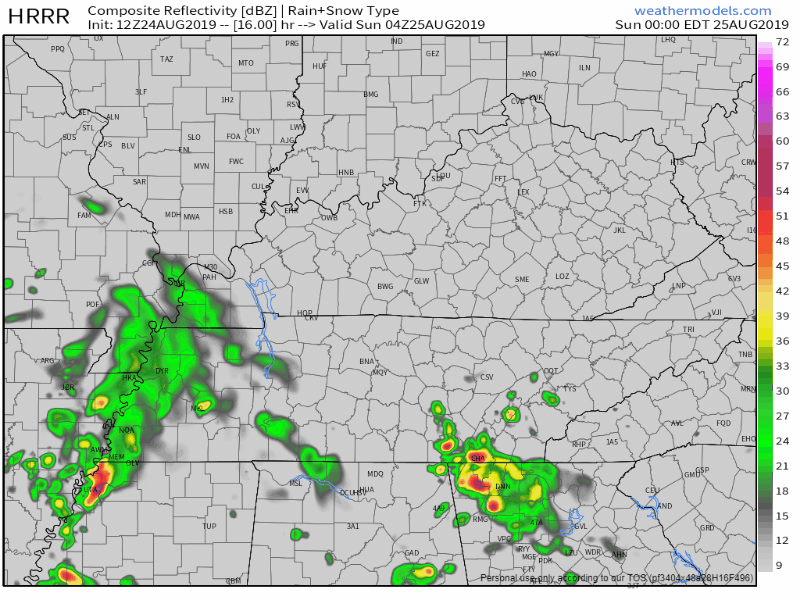 I think this is being overplayed because instability will not be too high. Still not want you want to see for the Titans game Sunday night. Lightning delays may be an issue. Let's hope not.
The NAM3 model has the showers and storms much weaker and not as widespread: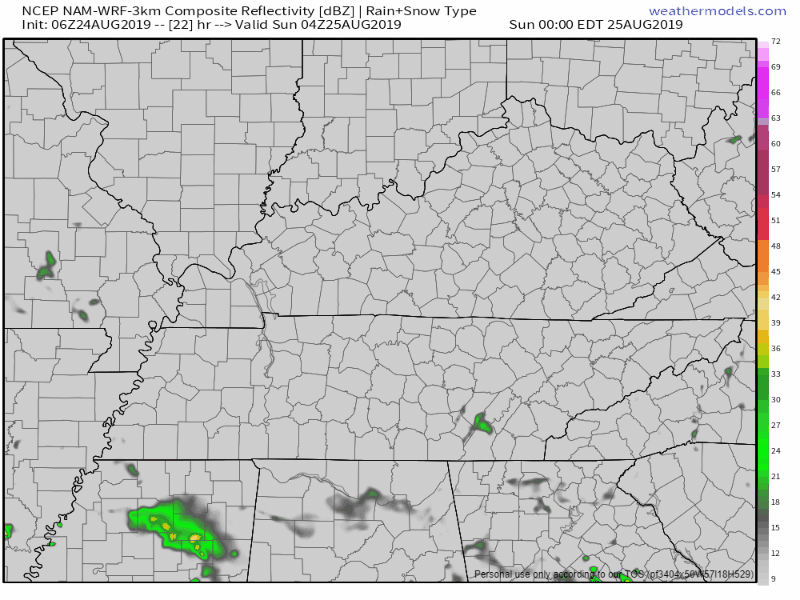 Regardless, it will be a wet Sunday afternoon and evening.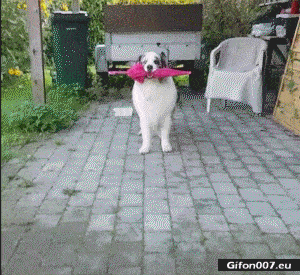 David will post a video update tonight.
Beginning of the Week
Rain looks to continue on through Monday and Tuesday.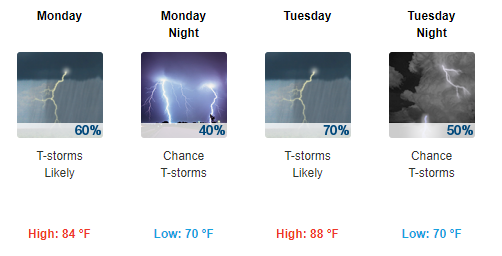 Best keep that umbrella somewhere close!
Check back for updates as conditions change, and follow us on Twitter @NashSevereWx!
---