Friday
Rain, rain go away. I know it's Friday and the start of the weekend, but outdoor plans might be out of the question for this evening.
Scattered showers and thunderstorms will be moving through Middle Tennessee mainly after noon and into this evening. Here's the latest HRRR model, showing these pop up thunderstorms putting a damper on our Friday afternoon and evening: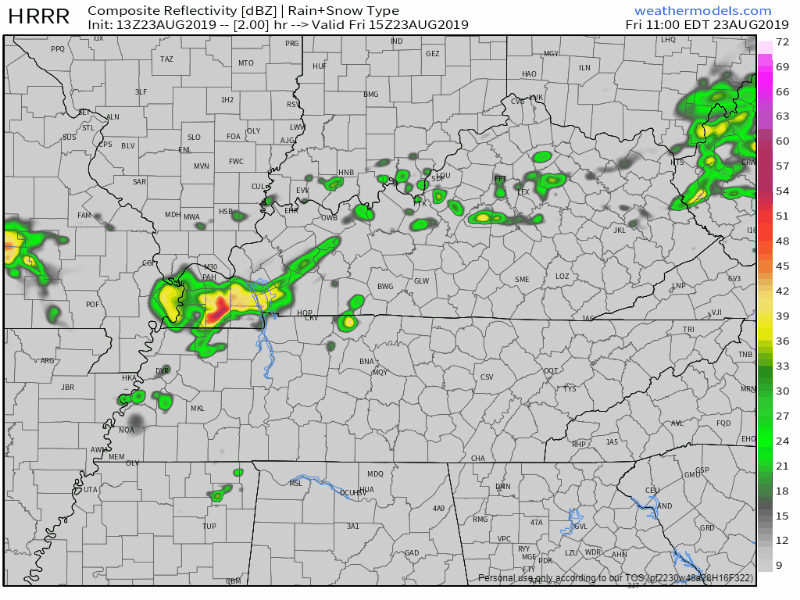 The good news from all the rain? Lower high temperatures! We'll be up to 85° for the high this afternoon, but the humidity will stick around with dewpoint values in the low 70s.
We don't exactly get rid of this wet pattern tonight. It is going to follow us into the weekend.
SATURDAY
Saturday will give us our lowest chance for showers and storms over the next few days. The NAM not really showing much of anything for the afternoon and into the evening: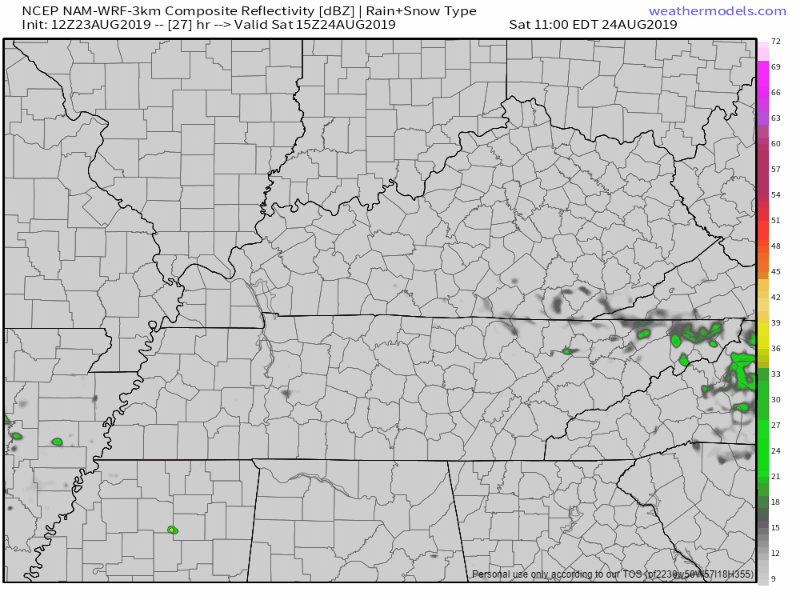 We'll be cooler once again, high of 84°, along with some lower humidity. Some of us could see a stray shower or two, some of us won't. That's why these showers are called "isolated". Besides the possibility for a shower or two we'll remain partly cloudy and could even see a peak of sun here and there.
SUNDAY
Rain chances go back up on Sunday. Scattered showers develop into more widespread rain and thunderstorms during the afternoon and moving into the evening hours.
Much cooler than normal once again, the high only being near 83°.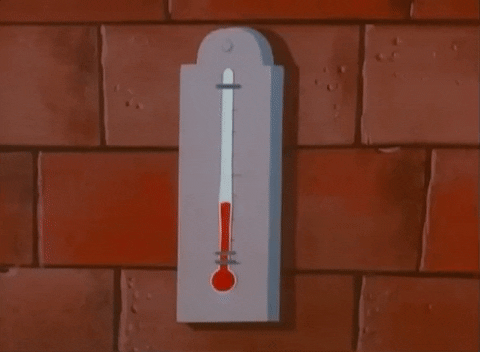 The Workweek
The wet pattern continues through mid-week. Temperatures below normal, in the upper 80s. 
Rain finally tapers off by mid week, giving us a much needed break to end off the workweek

RAIN TOTALS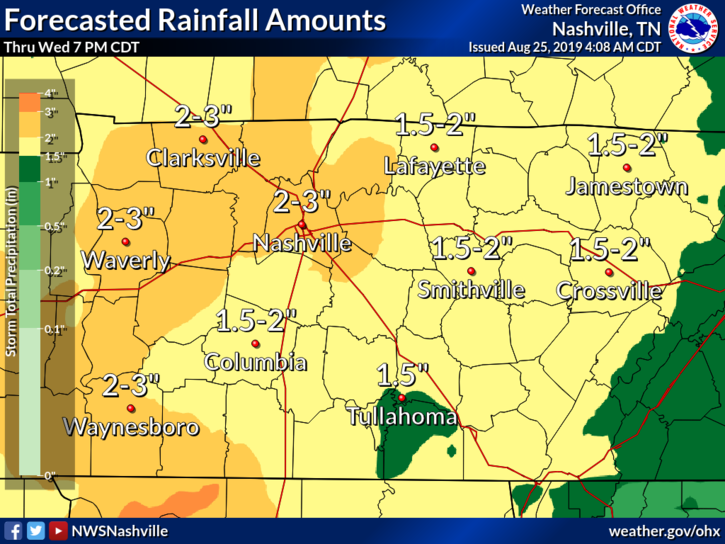 By the time Thursday rolls around Nashville could see up to 2-4″ of total rainfall.
Grab that umbrella and stay dry this week! Check back for more updates as always.