Monday
Hot and muggy, with a small chance of a pop-up storm this afternoon.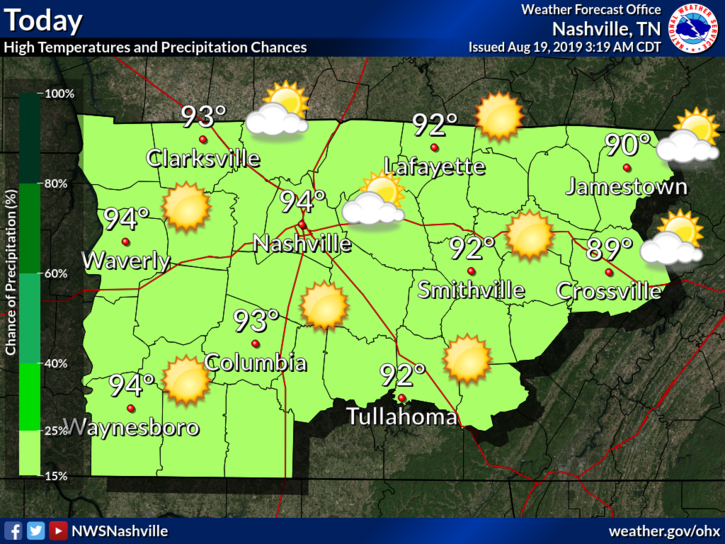 High could reach the mid-90°s today with dewpoints settling around the low-70°s.
Most of the rain today, if any, will be due to (1) day-time heating, typical summer, and/or (2) weak shortwave moving through. This could encourage storm development, but not by much.
Here is the HRRR model, showing scattered pop-up storms during the afternoon hours: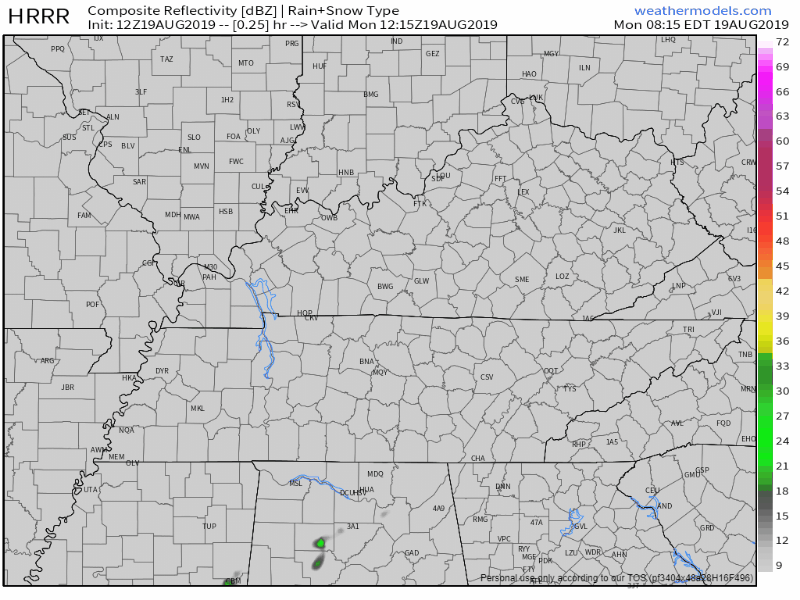 But the NAM3 model doesn't think we'll see many, if any, scattered storms: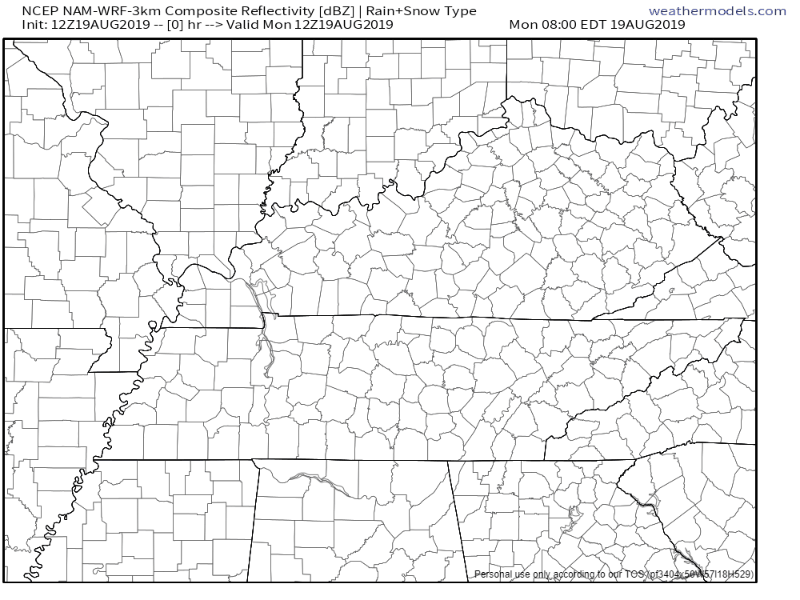 Sure it's possible, but not very likely.
Tuesday
A little hotter, bit more humid, slightly higher rain chances.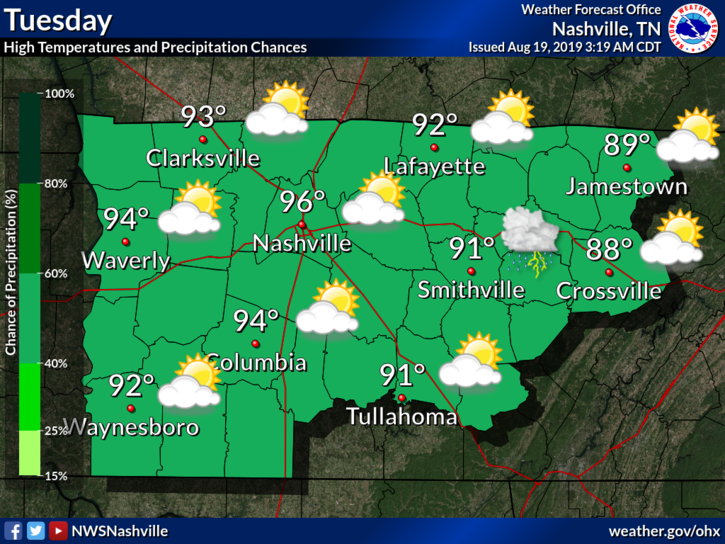 Heat index could reach 103°F. Be safe out there!
More moisture increases our chance of a pop-up storm.
Wednesday through Friday
Wednesday looks similar to Tuesday. But Thursday and Friday will be the more likely rainmakers of the week.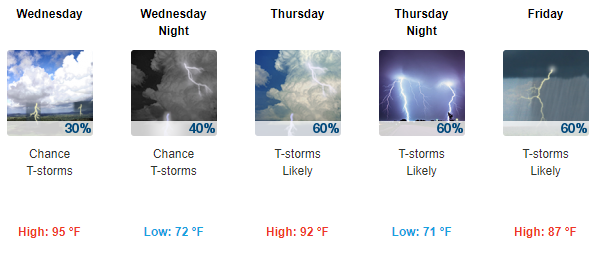 Wednesday: Higher potential to see afternoon storms that die off quickly by the evening.
Thursday: The rain-preventing upper-level high-pressure ridge breaks down. A more substantial flow of energy will increase our rain chances.
Friday: Similar to Thursday, shots of rain due to a weakened high-pressure system.
From NWS-Nashville:
Thu/Fri looks like our big days this week for the possibility of widespread precipitation. Upper ridge breaks down and that will allow weak upper troughing and several bits of energy to cross the region. Ahead, strong moisture advection occurs, with deep layer moisture over the area by 12z Thu [Thursday morning]. A weak frontal boundary also get in the picture, which moves very slowly through the mid-state Thu through later Fri. During this period, expect scattered to numerous showers/storms.
It's always cooler when it's raining, but it won't feel like fall.
The Weekend
Rain chances could stick around this weekend, but this is subject to change. Models are confused.
As always, check back for updates to the forecast and follow us on Twitter @NashSevereWx!
---