"AIR QUALITY ALERT"
Sounds like a locust swarm or volcano eruption. It's not.
It's a Code Orange Health Advisory, otherwise known as being a Tennessee Volunteer football fan (save us, Jeremy Pruitt), but really, it's issued by the Tennessee Department of Environment and Conservation and:
means ground level Ozone concentrations within the region may approach or exceed unhealthy standards. The general public is not likely to be affected. Active children and adults, and people with a respiratory disease such as Asthma, should limit prolonged outdoor exertion. For additional information…visit the Tennessee Department of Environment and Conservation site at http://www.tennessee.gov/environment.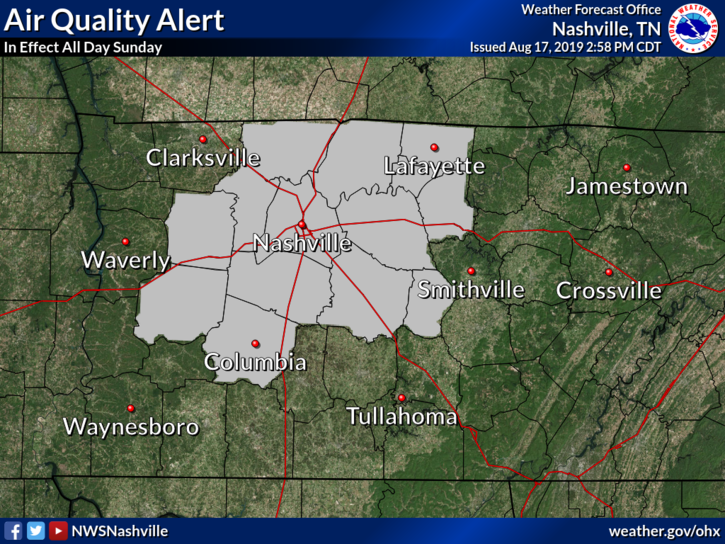 STARTING TUESDAY YOU CAN WALK OUTSIDE FOR YOUR FREE PERM
The most iconic humidity GIF just keeps giving.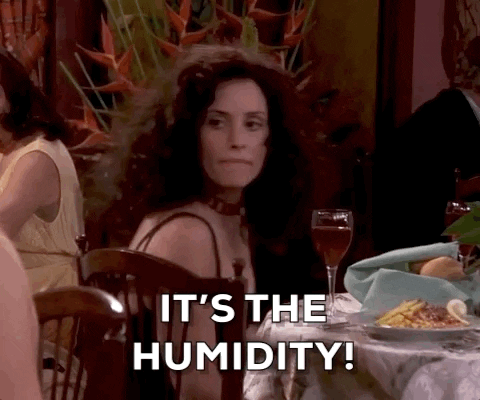 Why did Monica have to tell her friends (and brother) "it's the humidity?" It wasn't obvious? Did they think she did this to herself and sat two hours in that chair with the dome on it? (BTW, half the Friends couldn't afford a nice dinner and a Hootie & The Blowfish concert but noooo problem flying to a tropical paradise for a few days?).
SUNDAY: Humidity will drop when we hit 96° in the afternoon. Not a "dry heat" (mid 60s dewpoints) but it still sucks.
MONDAY: Humidity goes up, dewpoints upper 60s.
TUESDAY THROUGH FRIDAY: Low-70s dewpoints Tuesday through Friday will get you that permy look you did not want but there it is. Expect a heat index over 100° even though high temps will reach only the low 90°s. "Only."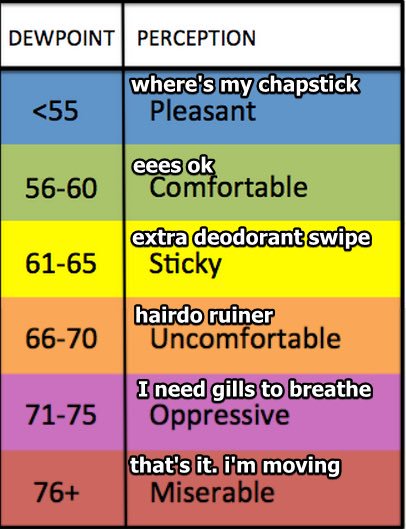 RAIN & STORM CHANCES
SUNDAY: Nah.
MONDAY: Maybe a pop up shower or lightningstorm during peak daytime heating. You may be chosen. The NAM3 model predicts a storm complex to drop south through Kentucky but it kills it off before it gets here.
TUESDAY: More moisture, better chance of heat of the day rain/lightning.
WEDNESDAY THROUGH FRIDAY: Pretty good chance a storm or three will scatter into Nashville/Will Co any of those afternoons or evening. Most likely time Thursday.
Nothing severe expected although it's summer, so we may see a few low-end wind or hail events. Maybe even localized, minor flooding. Lightning my biggest concern.
NEXT WEEKEND
As usual, weather models disagree. But hour-specific crap apps say "who cares" and vomit weekend weather information onto your phone, sigh.
But we aren't helpless, the pattern should remain about the same, staying humid and hot, rain/lightning may find you each afternoon.
HEAT RELIEF?
It's still summer, so asking for fall in summer is a Big Ask.
I went looking for good news from the Climate Prediction Center.
Published Friday, August 16, 2019, and predicting August 31 through September 13, the maps below mean:
slight chance we'll average out with below-normal temps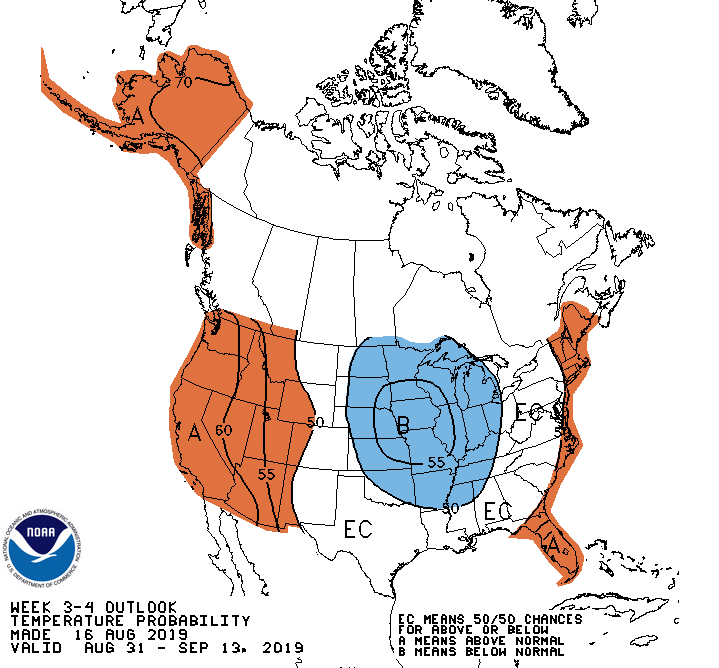 good chance of less-than-normal rain: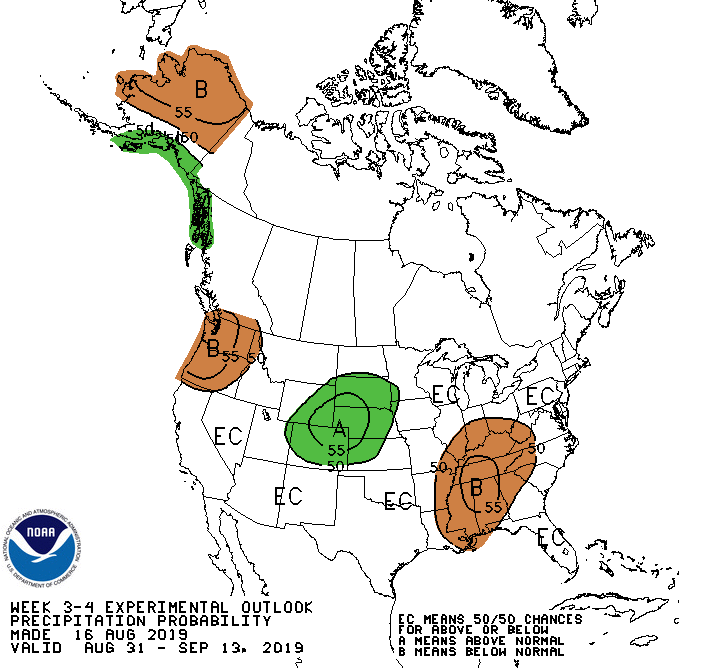 These are mere probabilities. Sometimes the majority loses, like in elections.
Talk to y'all later.