Thursday
We will see temperatures in the lower 90°s and dew points in the mid 60°s.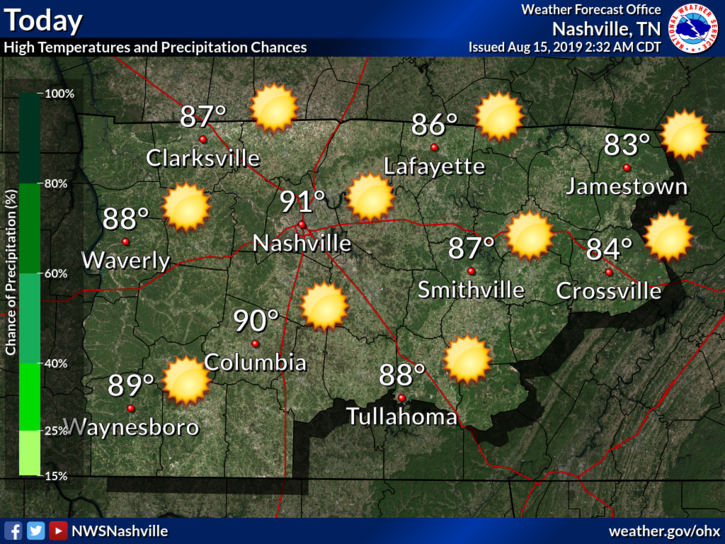 It will continue to be hot, with temperatures at or above 90°F for the next 7 days.
Live on the Green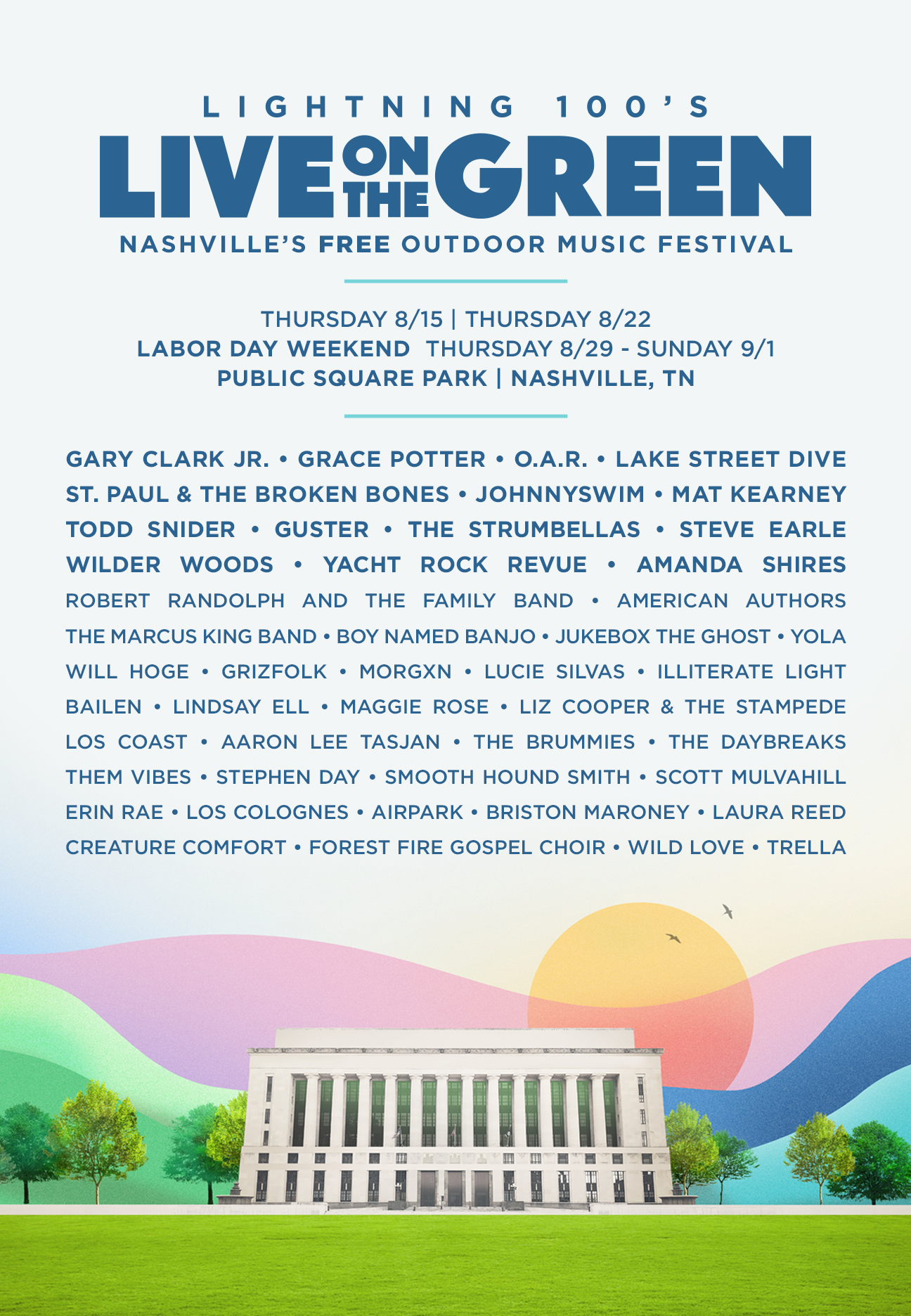 They'll be starting with the first performance tonight at 6 PM, going through until 11 PM. Should be clear tonight with lowered dew points and the temperature should drop quite nicely. 
Head to Public Square Park and enjoy the live music!
Friday
More of the same!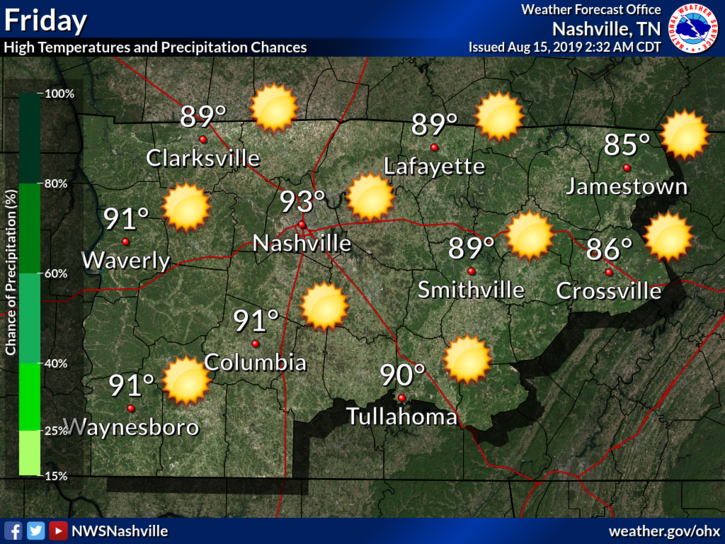 Slightly warmer highs, however. August is always so brutal.
The Weekend
The hottest period of this forecast. Dew points will be slightly lower, which should keep heat indices at or below 100°F.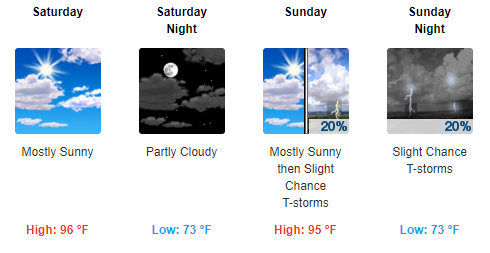 Slight rain chances Sunday, NWS-Nashville has more:
Highlights to this forecast will be a continued summertime feel in the temperature category, with gradually increasing rain chances each afternoon from Sunday onward. While fans of summertime rejoice, those who have already caught the autumn bug will have to wait s`more time for cooler weather.
No real change to the pattern. Much of this rain will be chalked up to diurnal (day) heating, resulting in afternoon and evening showers and storms.
Remember to check back for updates!
---