Tuesday
We've got a normal summer week ahead of us.
We'll stay mostly dry today, partly cloudy. High temperature near 91°.
We can't completely rule out an isolated shower or storm this afternoon. But rain is unlikely.
Tonight, a line of storms moving from our northwest will move in from I-24. We call them "I-24 Specials," storms getting caught in NW winds. These are common summertime events.
The HRRR model believes thinks the line will stay strong, with most storms passing just to our NE. They may wake you up.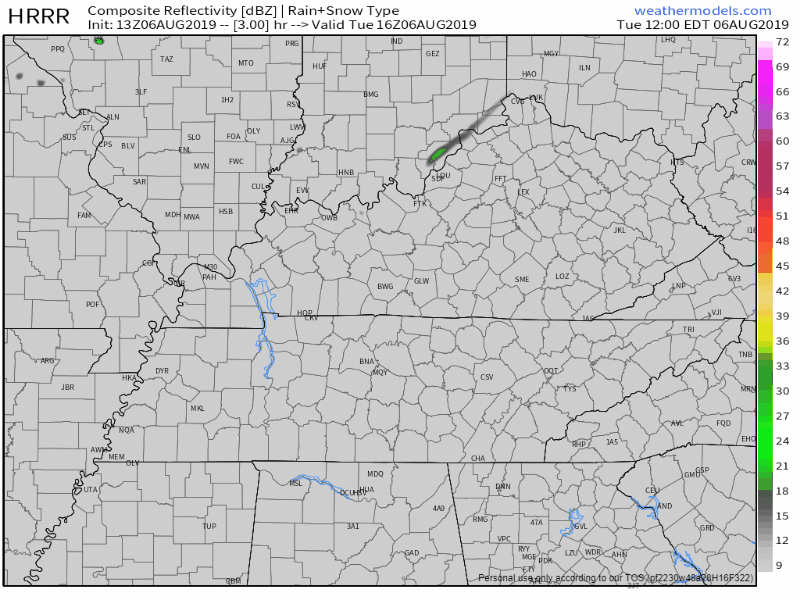 The NAM3 model predicts stronger storms holding together, hitting us after midnight into the early morning hours of Wednesday: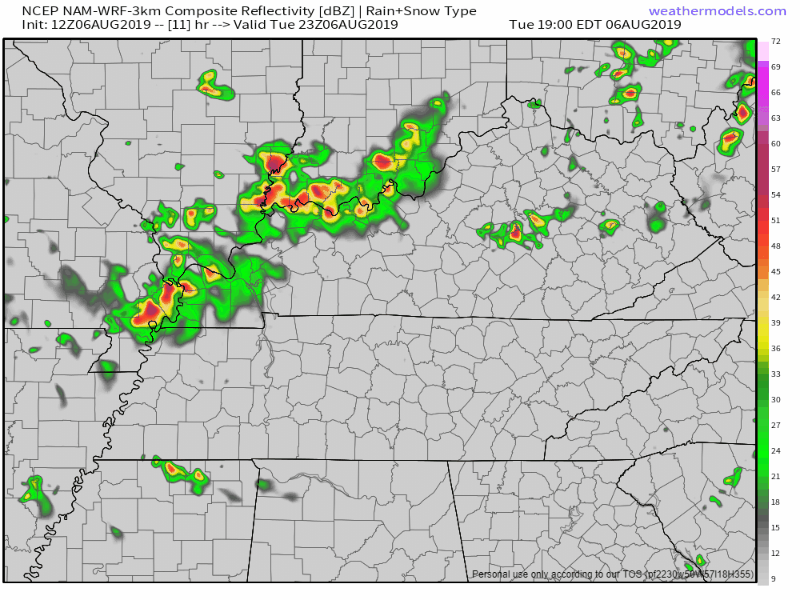 No tornado or severe concerns. Mostly just lightning and heavy rain. We'll watch them come on through tonight.
The Rest Of The Workweek
The rest of the week is looking like a pretty basic summer forecast.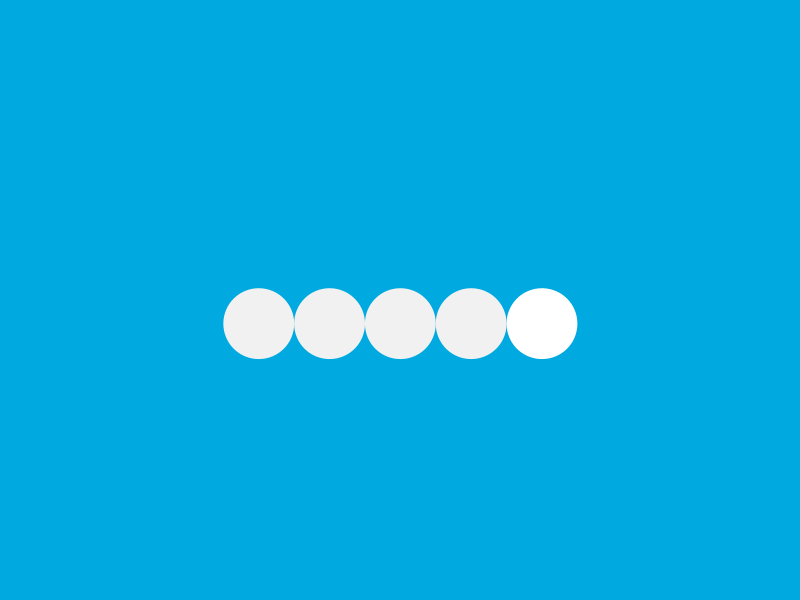 High temperatures in the upper 80s and lower 90s.
Humidity should be gross with dewpoints in the 70s.  Mostly cloudy throughout the week into the afternoons when some will see rain and storms, and some won't. Best chance of a storm is Friday afternoon.
The Weekend
The weekend isn't looking too much different that the workweek.
Mostly cloudy, temperatures in the low 90s. Chance of scattered showers and storms in the afternoon. Any storms may contain frequent lightning, heavy rainfall, and a few strong wind gusts. Widespread severe weather and tornadoes aren't currently forecast.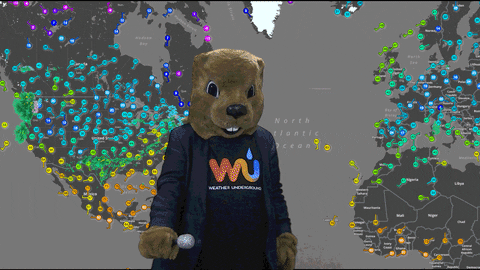 Check back for updates!