Monday and Tuesday
The week will start off much drier than what we saw this weekend.
Typical summer-time heat and humidity continues. High temperatures will top out near 90 degrees Monday and 92 on Tuesday. Dew points will be in the mid and upper 60s which will make it feel a bit sticky out there this afternoon.
Below is a graphic showing the effect of the dew point on your life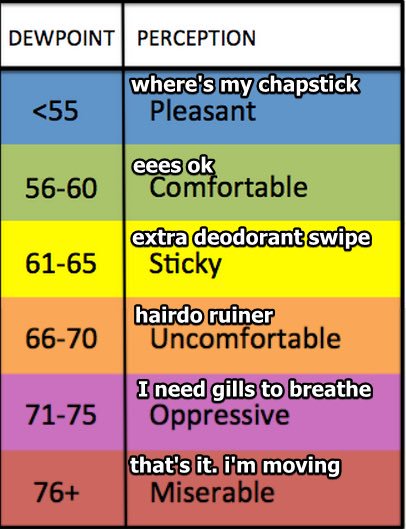 While most places will remain dry, an isolated shower or thunderstorm can't be ruled out both afternoons due to the heat and humidity.
The latest HRRR model shows just a few cells popping up, but nothing significant is expected.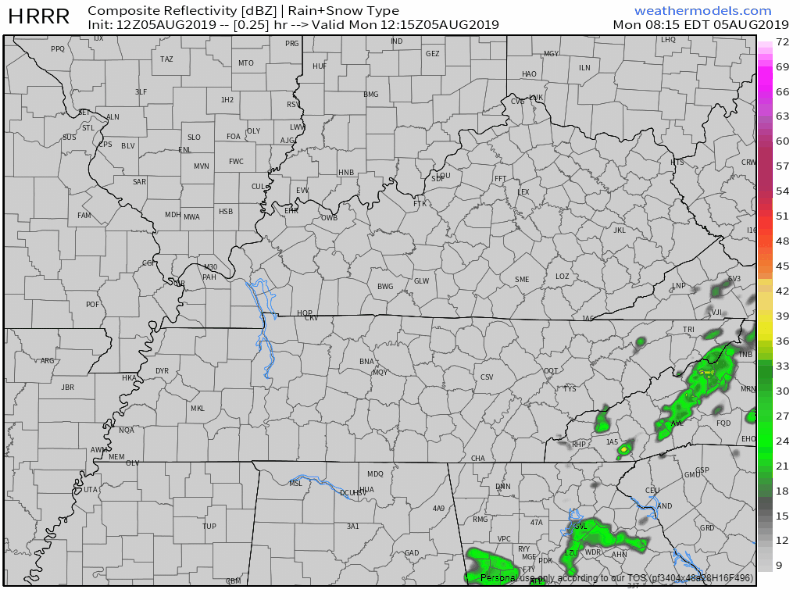 The NAM3 model agrees: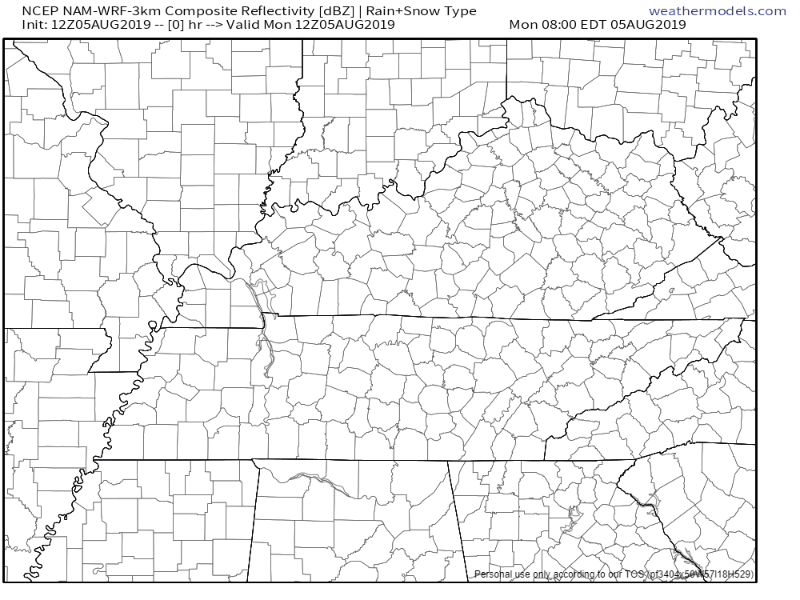 Wednesday through Friday
A few disturbances will track across the Tennessee Valley later this week which will increase our shower and thunderstorm chances. Models disagree on timing, however:
The first one looks to be Tuesday night and Wednesday, however, there are some stark differences regarding the amount of coverage and when precipitation will begin. I was initially going to [increase rain chances] in this time frame and while this may end up needing to be done, the latest Euro has come in almost completely dry until Wednesday afternoon. The NAM is extremely aggressive early Wednesday morning, but my perception of the NAM lately has been more of an outlier than a reliable source.

The GFS falls in the middle of them, so I`ll lean in that direction and keep just chance [of rain] in for now.
Regardless of the model timing, it does look like the middle of the week is shaping up to be wetter than the beginning of the week.
Here is the latest National Weather Service forecast:

Be sure to check back for updates and have a great day!