Tuesday
A weak cold front is coming in from the west. It may spark a few showers and storms. Rainfall totals won't be much. It's possible you won't get any rain at all.
The latest HRRR model has showers developing 2 PM – 4 PM, but not everyone gets one: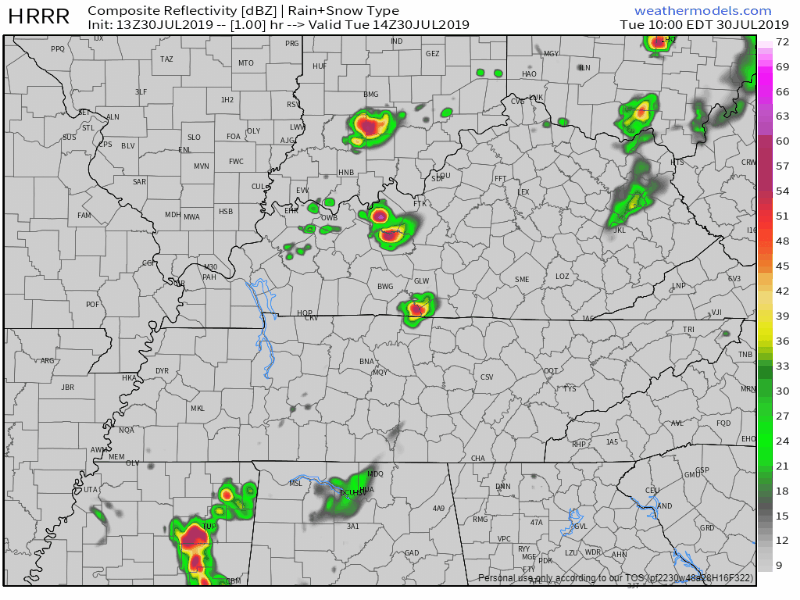 The NAM3k agrees with the amount of rain, but favors the late afternoon into early evening for the development of these pop-ups: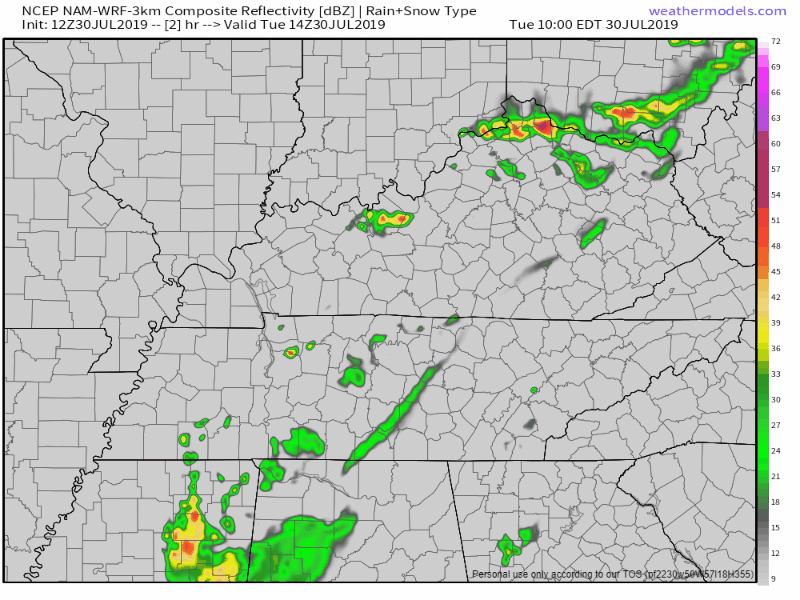 Again, not everyone gets a shower or storm.
Some of these storms could be on the stronger side, but no severe weather is expected. Here's what the NWS-Nashville has to say:
"There will likely be some thunder with any of these storms and yes, a brief wind gust to 40 mph is possible, but these are going to be few and far between."
Temperature wise we'll be cooler for this time of year thanks to that rain and cloud cover, topping out near 86°. 
Wednesday
Wednesday will likely be our last decent rain chance of the work week. Partly cloudy, still a little cooler, high of 88°. 
The NAM3 shows a couple small showers developing in the afternoon, but other than that, not really much: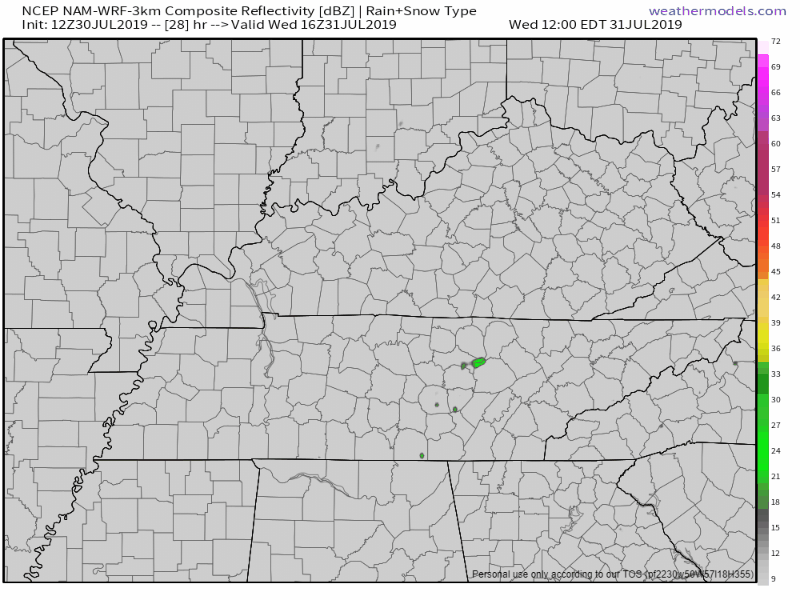 Other than the potential for a few small pop-ups, we'll remain partly sunny. Our trend of the upper 80s will continue as our dewpoint values stick near 70. 
Rest Of The Week
Rain chances decrease, leaving us to bake in the sunshine.
Thursday and Friday will be nice, mostly sunny, high of 91°.  Any end of the week plans will be in great shape, although the humidity will be a little gross, but not unbearable.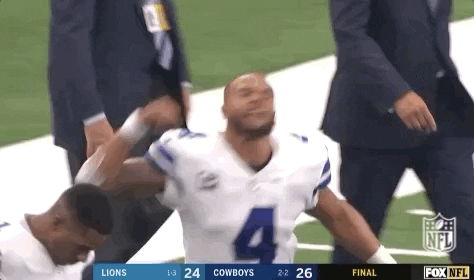 (Editor's Note: management does not approve of this Cowboys GIF. This was written by a State homer because he loves Dak Prescott.)
The weekend, although still a few days away, is shaping up nice and hot. Much like the end of the end of the week, mostly sunny, highs in the low 90s. 
Everyone have a great week!
Check back for more updates!